Ararat Studios
Services
We use our fifty years of experience and the knowledge in our archives for you to be happy living the carpet culture. By blending old methods with today's possibilities, natural materials give character to the carpet with completely handmade techniques. Our primary material, the highest quality, and durable wools are procured from the steppes and highlands of Anatolia and Asia. Ararat Rugs also produce oriental, modern, and customized carpets for you, adhering to unique colors and designs from the past to the present. The combination of all these also carry your demands to a different dimension.
from past to present
Oriental Rugs
The meeting of human labor with what nature offers us turns into art. The materials used in our carpets are carefully selected from various geographies, and the magnificent oriental rugs from the past to the present come to life on woven- looms.
We bring you the history of oriental carpets, the stories behind them, and the unique differences or common points between them, which fascinate us all.
We are happy to present our hospitality, which our culture has taught us and which we have experienced from generation to generation, accompanied by magnificent works of art. We place you in the center of the past and the future.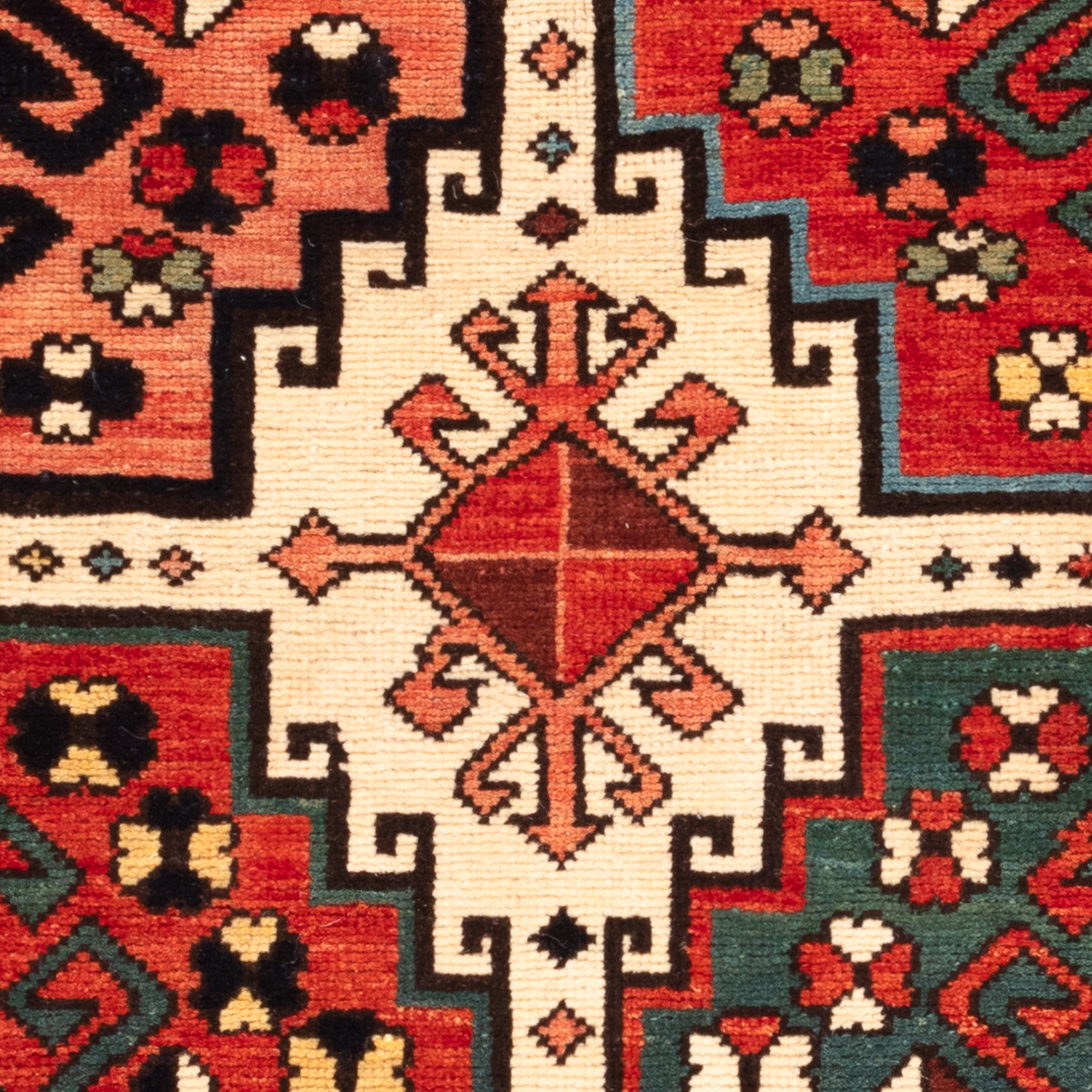 Photo: Shirvan Rug, Caucasian Rugs Family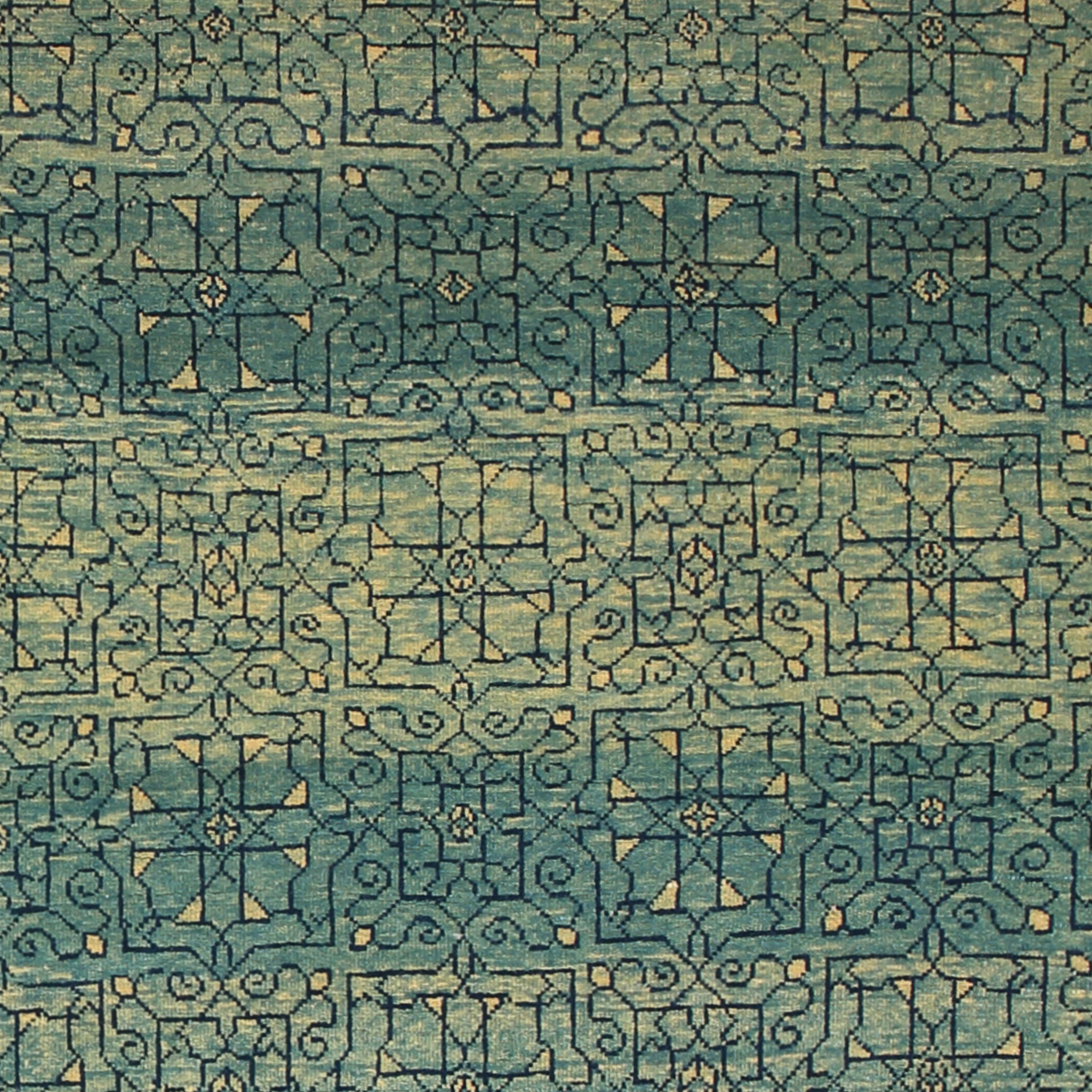 Photo: Natural color transitions (Abrash)
today's harmony
Modern Rugs
We know that oriental carpets have patterns and colors suitable for their geography, culture, and lifestyle. The inevitable changes in the carpet culture over time led to the emergence of new and modern carpets, consisting of combinations of oriental carpets, adding richer and different designs to our lives.
We have not made any concessions on our planet, people, and culture on this journey. We designed modern carpets without harming the environment and using completely natural materials, by improving old techniques. In addition to the traces of the past, we produced durable carpets that are completely minimal or contain the lines of our age but adhere to the old weaving techniques, in line with your needs and demands.
Your world, your design
Customized Rugs
Until the 21st century, neither stores nor e-commerce sales channels offered product customization to their customers in any industry. Advances in software and design have made this easier and more feasible than ever before. Now end users can directly customize product color, design, functions, and add-on features. In this way, the personalized product is not only appreciated but also unique.
Ararat Studios immortalizes any of your imaginable designs by turning them into products in a unique way, using the oldest weaving techniques and methods. For example, we turn your child's first painting into a carpet in any size you want. We also work for you on motifs or patterns that introduce your company, are important to your customers, and that you want them to see.
You can examine the works we have done for our customers by selecting the modern category from the collection pages of sample carpets.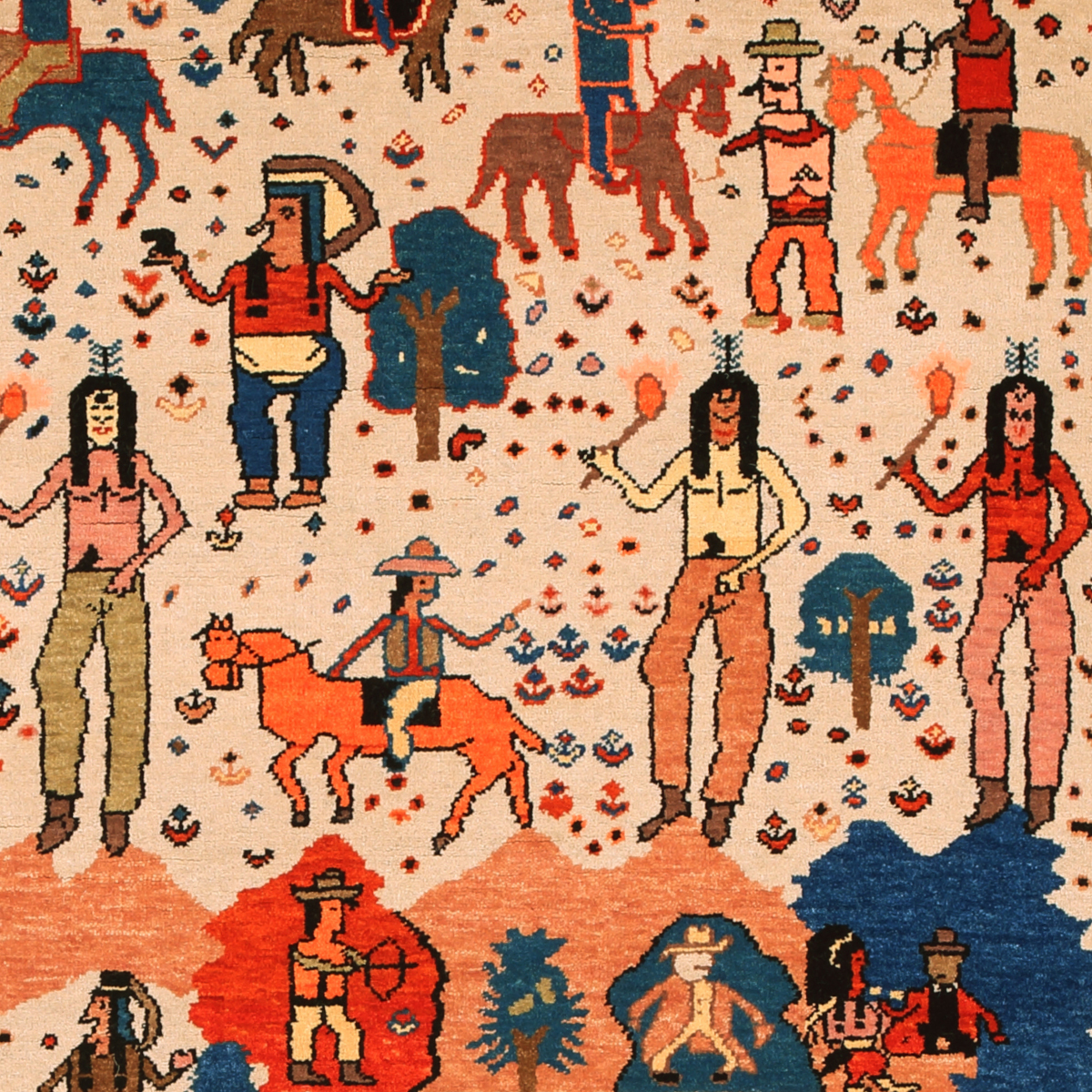 Photo: Customized and personalized sample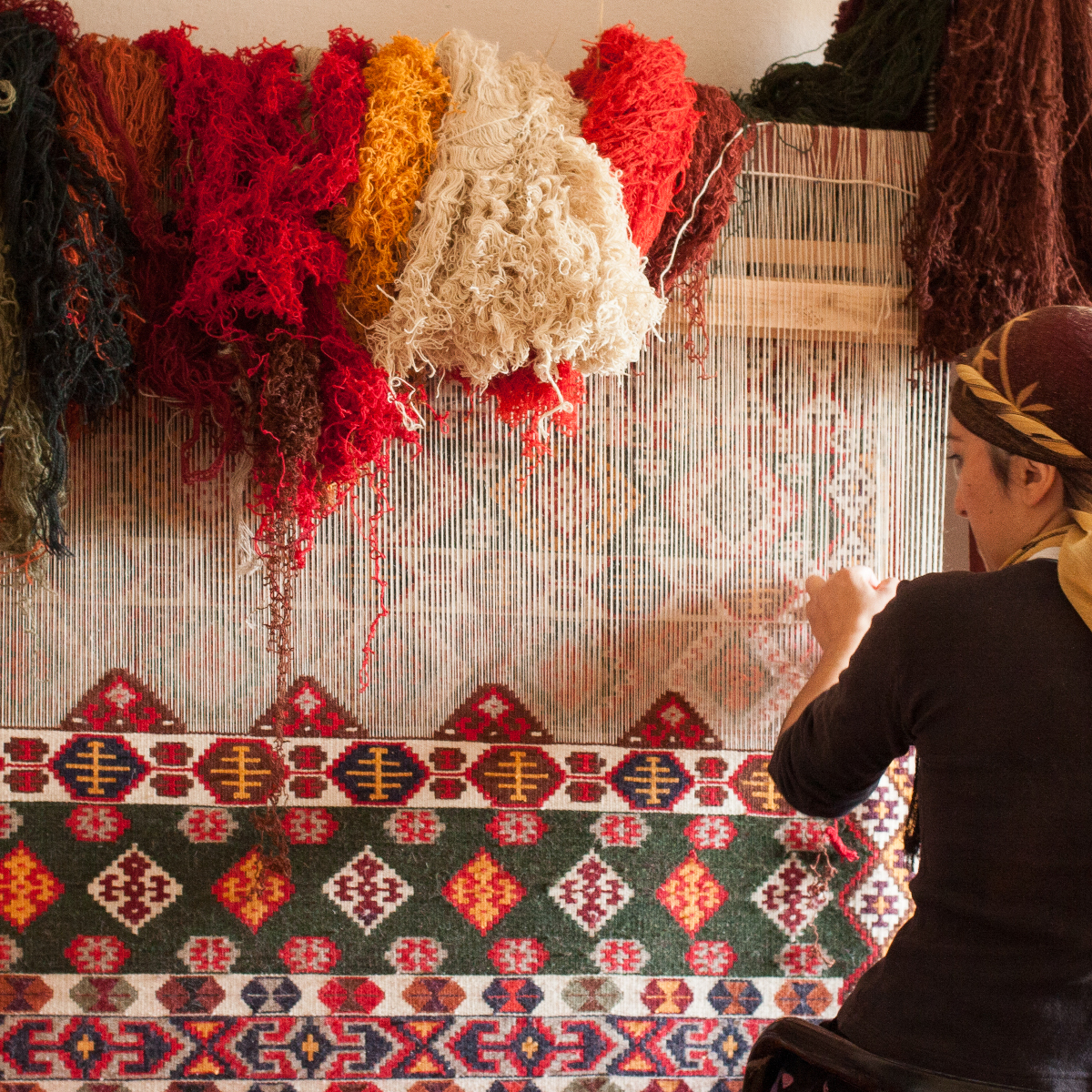 Photo: Rug Weaving Loom and weaving specialist.
One-piece largest rugs
Oversized Rugs
Weaving a completely natural and valuable rug is both laborious and important. Next to the looms, you must have a team that knows the art of weaving. Weaving looms occupy large areas. Ararat Rugs can weave the largest one-piece rug ever. We certainly do not assemble the pieces, we weave very large rug orders on our one-piece weaving looms.
Our weaving looms, where we produce any oriental, modern, or customized rug you want with completely natural methods, host one to five employees at the same time.
In the photo, you see the rug produced on a loom and our teammate. To inform you, we have prepared the anatomy of the rug-weaving loom for you.
Antique and precious rugs
Repairing
We know that the rugs we own are very valuable to us, regardless of their age. There are some rugs whose age is expressed in hundreds of years. One way or another, each of them has different meanings for us. They are valuable to us.
We do the restoration and repair of antiques and valuable rugs like these. The materials and colors used are analyzed in our laboratories by our expert teams, and the process is started by drawing up the lists of needs. And as a result, your rug will be delivered to you again as if it has never been damaged or restored.
We are aware that this is a very delicate and difficult process. Our experience and capabilities of more than forty years show that we have achieved results that are highly satisfying to our customers.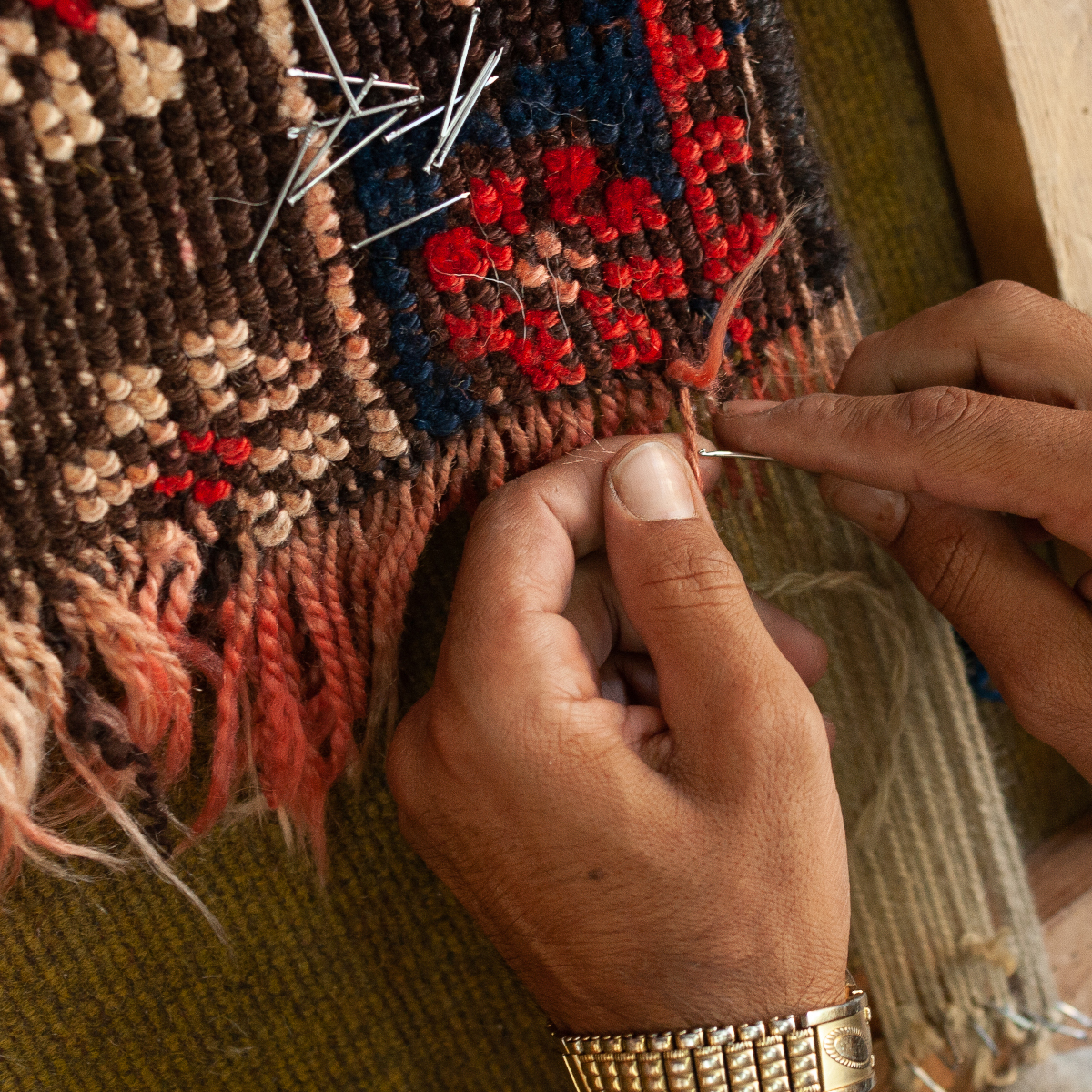 Photo: Araraat Studios, Southeastern Anatolia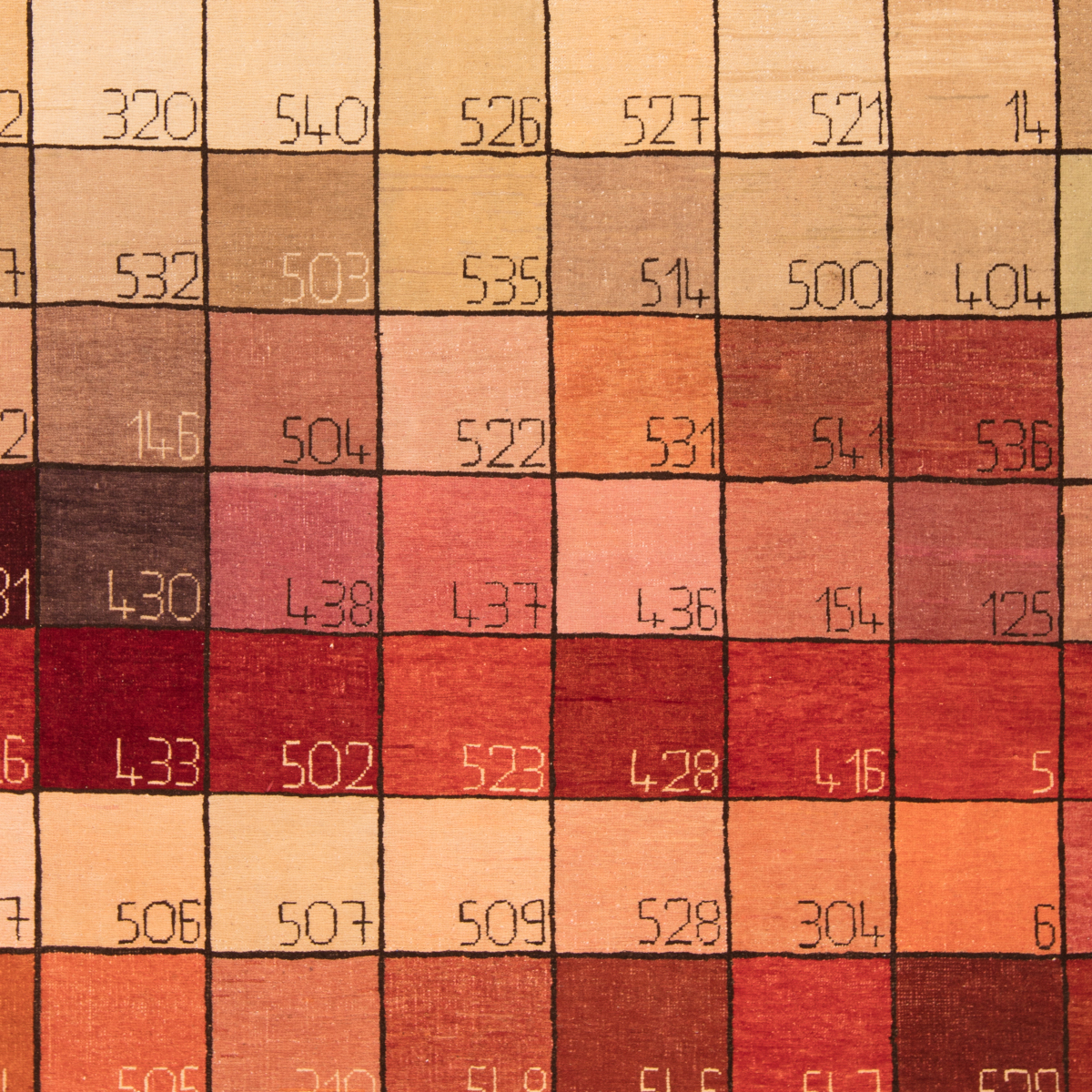 Photo: Ararat's Color Chart Carpet, Tokyo-2018
All from nature, all natural
Natural Dye
We protect the environment and people and use the blessings of nature to have these magnificent colors that you see in our completely hand-woven rugs. All these eye-catching colors were obtained from nature without the use of any chemicals and gave color to the wool.
We answer your questions about the colors we use in our rugs and meet your demands. We like that these colors come completely from nature. It is great that they are natural, but it is also nice that they are very durable and long-lasting.
In the photo you see a modern rug woven entirely with the methods described here. We aim to display the color scale in another way.
All from nature, all natural
Wool Yarn
Respecting our planet and people is our most important duty. That's why we need to be honest and respectful in everything we do. In addition to the relationship of the rugs we produce with history, the materials used must also adapt to this.
The yarns we use are entirely obtained from live sheep only. The obtained wools wait to be dyed as spun after undergoing a series of processes by human hands. We also have rugs produced with entirely natural colors of thread without being dyed.
We also meet your yarn needs, whether dyed or ready to be dyed. Our teams are happy to answer your questions for more detailed information.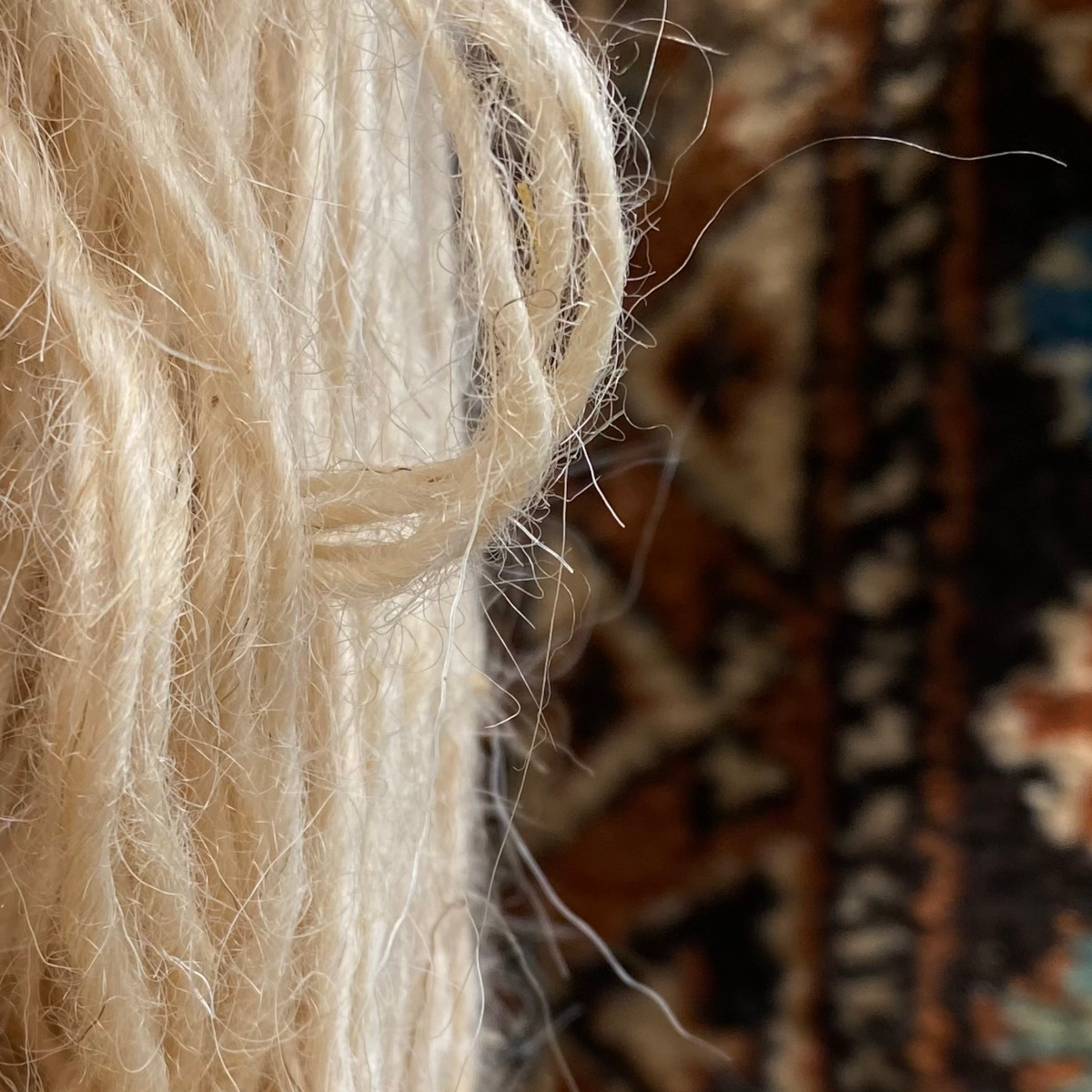 Photo: Undyed wool yarn, Ararat Studios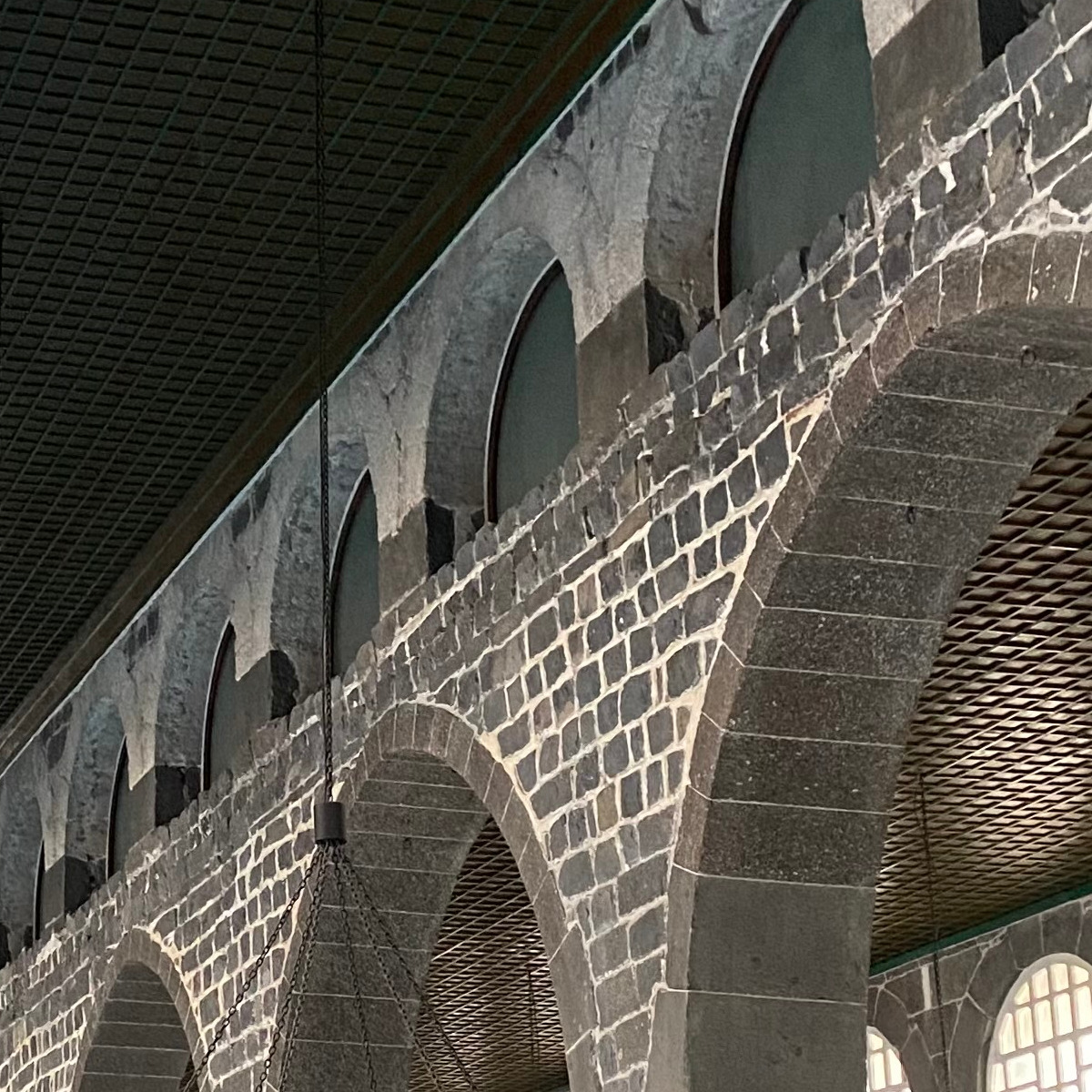 Photo: Ulu Camii, Diyarbakır
To make a difference
Media Supply
One of the areas where our unique and special oriental carpets are exhibited or preferred is large organizations, fairs, invitations, and the cinema sector. We consider similar requests from time to time.
Our oriental carpets, which are suitable for the theme, immortalize the places in the annual important invitations given by the embassies or in the production of a movie. Of course, we are also guests at major exhibitions.
You can contact our studios to talk about your projects on media supply, for which we meet similar demands from time to time.