The voyage of the rug
Material
The materials used in the carpets that decorate your home or valuable places come from the natural beauties that mother nature gives us. We respect the environment, protect and develop the old and produce these unique works in 100% natural ways. We are honored with this. We use sheep wool in our carpets. The process of the woolen thread: Sharing ➔ Brushing ➔ Washing ➔ Spinning ➔ Yarn
After Shearing Process
Sharing & Brushing
A sustainable social development is only possible with people. Human and human labor is the essence of everything. We work at various levels, both locally and globally, to ensure that our high demands on human rights and working conditions are met. Employment, occupational health and security, diversity and equality of opportunity are among our most basic principles, and continuous improvement and training are our priority.
People are the key to our success in the art of carpet and weaving. Therefore, we constantly train talented, determined and knowledgeable employees, make this art live with them, and work hard both locally and globally to retain themselves.
We achieve our mutual goals by working resolutely and decisively with all our business partners and customers without compromising our core values.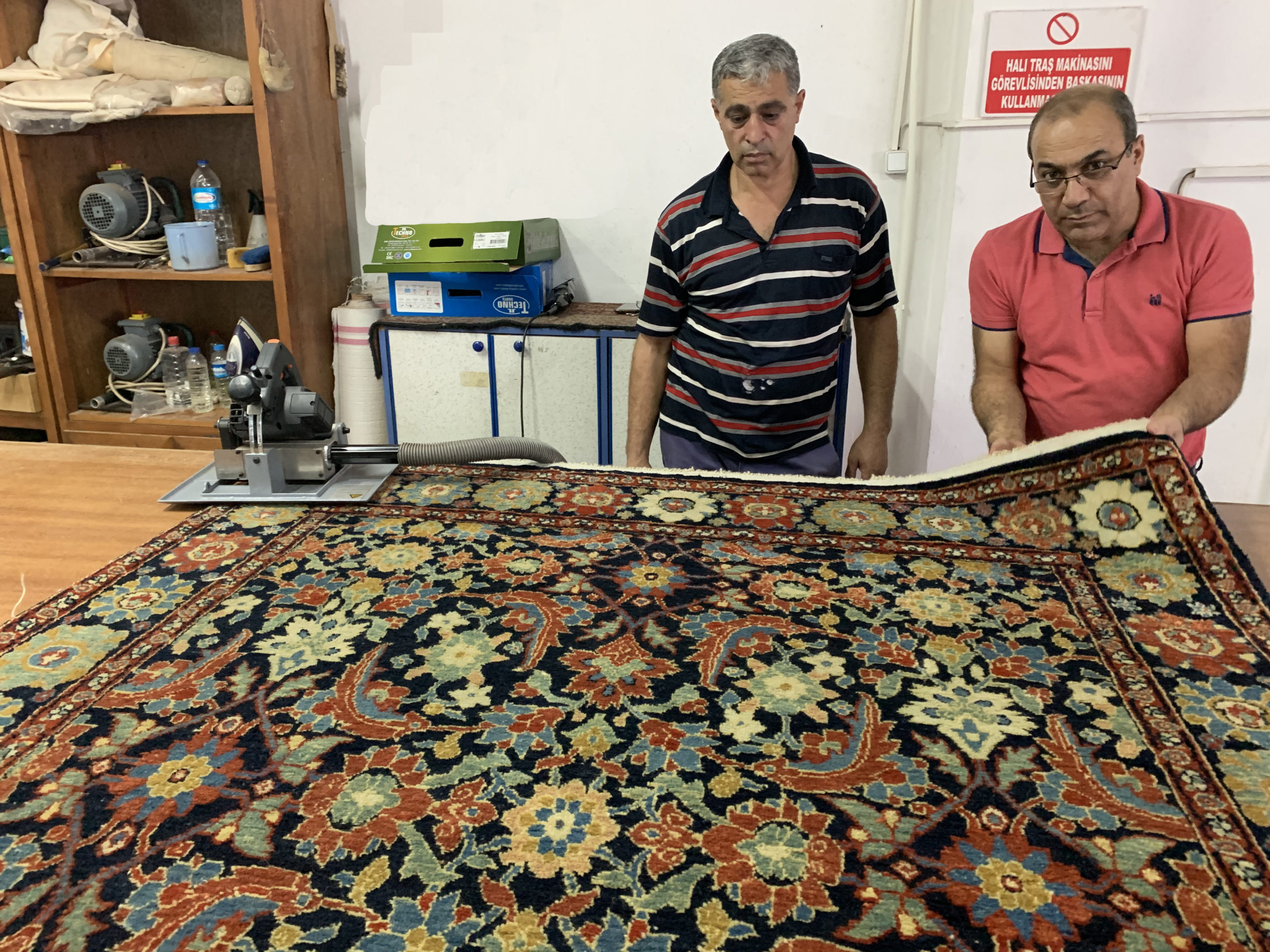 Photo: Inspecting Senna rug before sharing, 2021 Malatya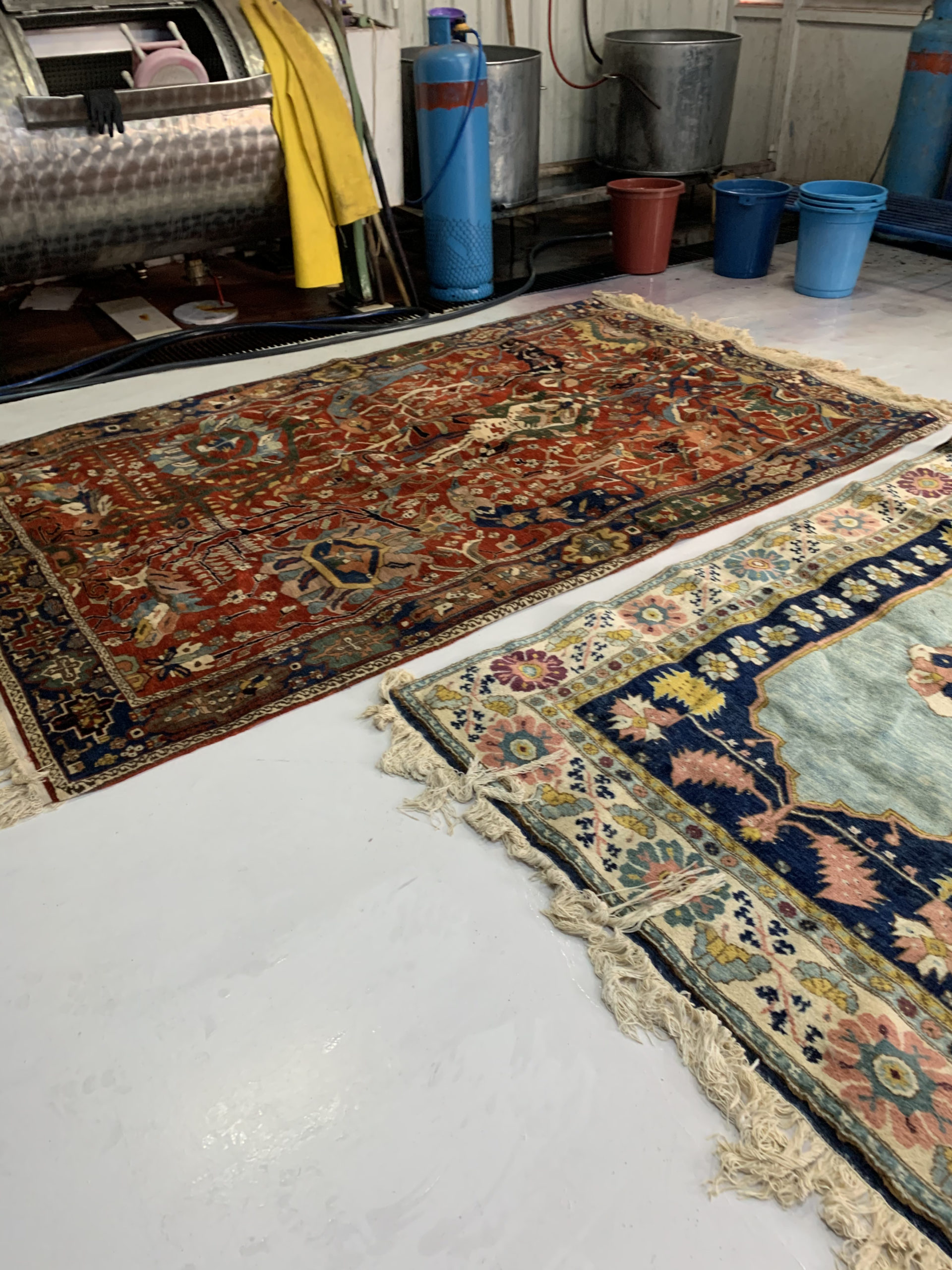 Photo: Prepeare to wash Bidjar and Anatolia Rug, 2020 Malatya
After Shearing Process
Washing
As in every part of the world, we are constantly investing and cooperating with state and non-governmental organizations to keep the old art of carpet weaving alive, especially in Anatolia and Mesopotamia.
We are working hard to continue the sheep farming activities in the region and to turn their precious wool into oriental carpets. At the same time, we continue to develop our business continuously for the survival of the weaving craft.
We use both old techniques and new methods to have the unique and incredible natural colors you see in oriental and modern carpets without using any chemicals. We cooperate with universities in this regard.
We publish some publications and magazines to introduce the art and culture of carpet to the new generation and to keep it alive all over the world.
Our Weaving Process
Spinning & Wool Yarn
Being a responsible company is our foundation. We do our business with the parties we serve or provide based on the business ethics and we never make concessions in this regard. Our code of conduct and guidelines aim to raise awareness among all our employees and business partners about the importance of compliance.
The parties we serve or provide must ensure that our products are produced in a sustainable and responsible manner. For this reason, we have developed procurement practices that enable us to be a fair and reliable business partner.
Our core values and codes of conduct are documents that define how we should treat our business partners and suppliers.
For us, obeying and enforcing laws and regulations is essential for a functioning society and business life. A culture of honesty, transparency and ethical decision making is crucial to our long-term success.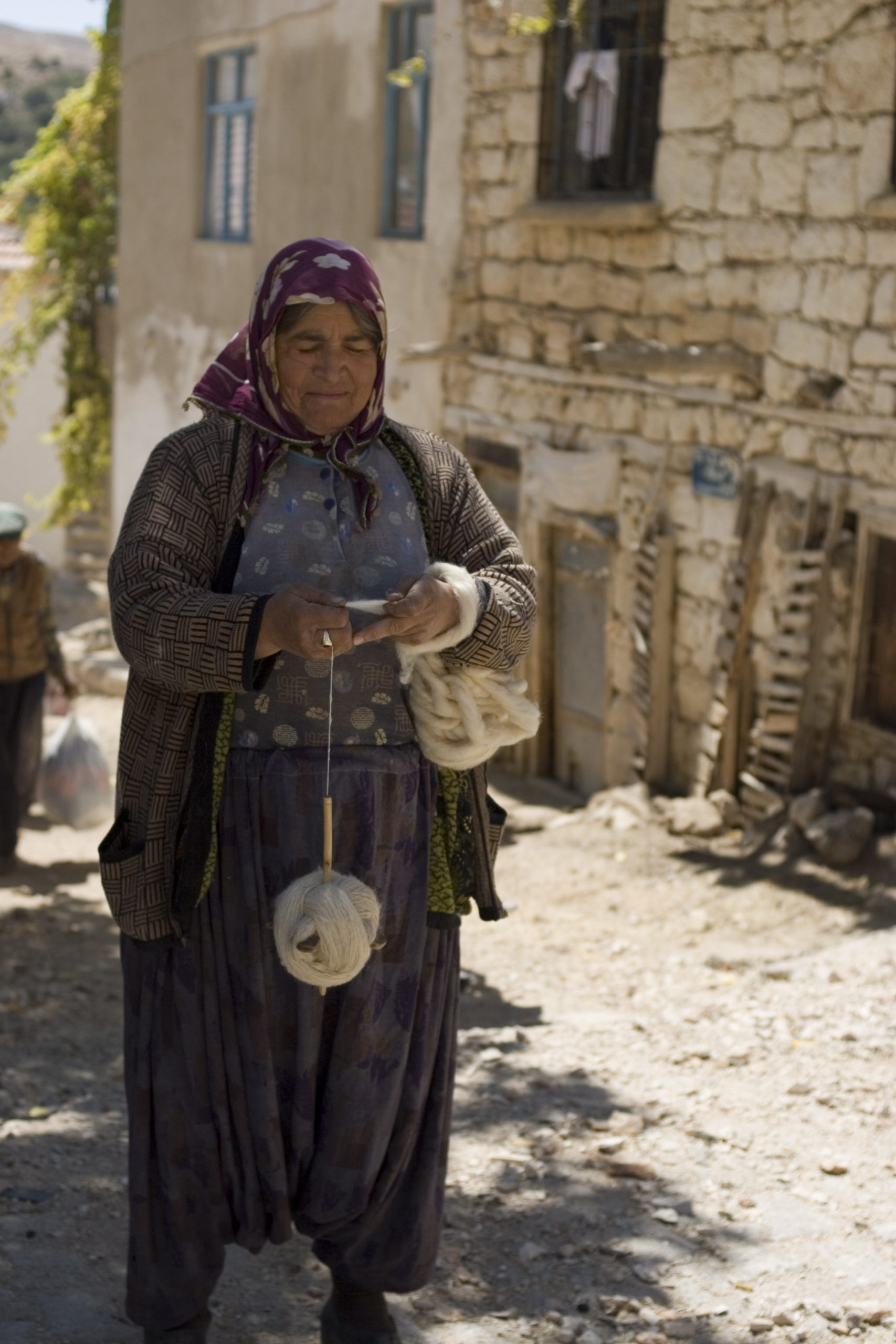 Photo: Central Anatolia woman spinning wool