The voyage of the rug
Weaving
We know from past civilizations and legacies that it is possible to produce all the colors our eyes see with natural resources in nature. We have carpets that have never been dyed and that we produce from naturally colored sheep wool. No chemicals are used in dyed wool threads. We provide wonderful colors and tones in completely natural ways.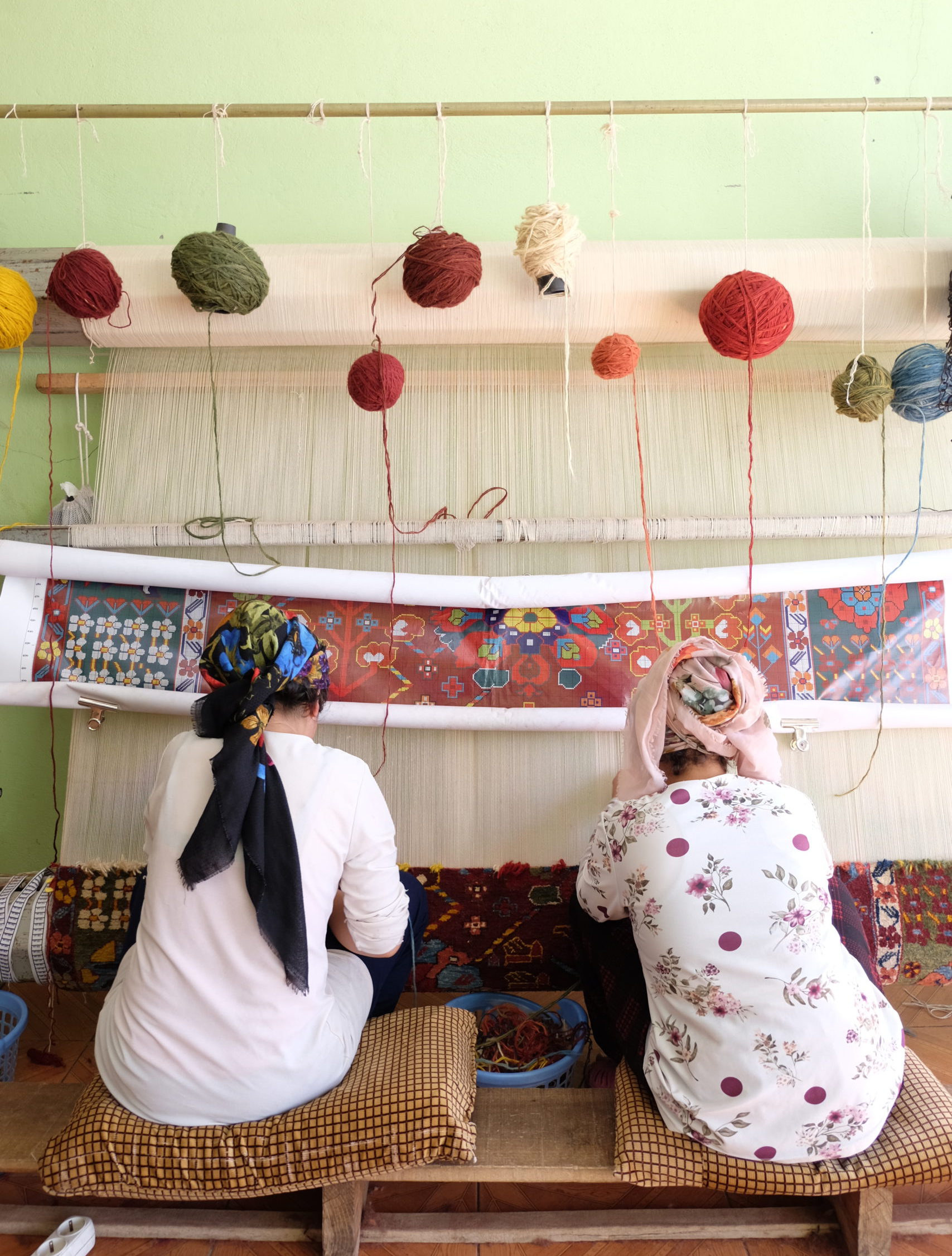 Photo: Weaving Kurdish rug, 2019 Diyarbakir
The Weaving Process
Weaving Technique
We produce hand-woven carpets on carpet looms using completely traditional methods. We maintain the weaving craft that has been going on for centuries in the region and fulfill our social responsibility. Our people continue to keep our culture alive in the oldest settlements of Anatolia. This is a great feeling.
A loom ranges from 3 meters to 10 meters. We also have the capacity to produce one piece of the world's largest carpets using completely natural and traditional methods. We bring you our weaving artists in our villages, which have a unique geography and landscape.
The production processes of carpets with unique patterns, which are produced with natural materials and completely traditional methods, are followed weekly and the owners are informed about the process. Weaving a carpet on a loom is a delicate process. It requires attention and effort. Considering the locations of the villages in this geography, following the process on site is at least as difficult as weaving a carpet. We are proud to succeed in this process for you.
The Weaving Process
Weaving Loom
The secret is not just making wonderful and natural materials or patterns. It is necessary to turn all these into art after a long effort and to complete the following processes. Rugs, which are completely woven with traditional methods, can sometimes take 3 months to complete, depending on the color and size of the carpet.
The parties we serve or provide must ensure that our products are produced in a sustainable and responsible manner. For this reason, we have developed procurement practices that enable us to be a fair and reliable business partner.
Our core values and codes of conduct are documents that define how we should treat our business partners and suppliers.
For us, obeying and enforcing laws and regulations is essential for a functioning society and business life. A culture of honesty, transparency and ethical decision making is crucial to our long-term success.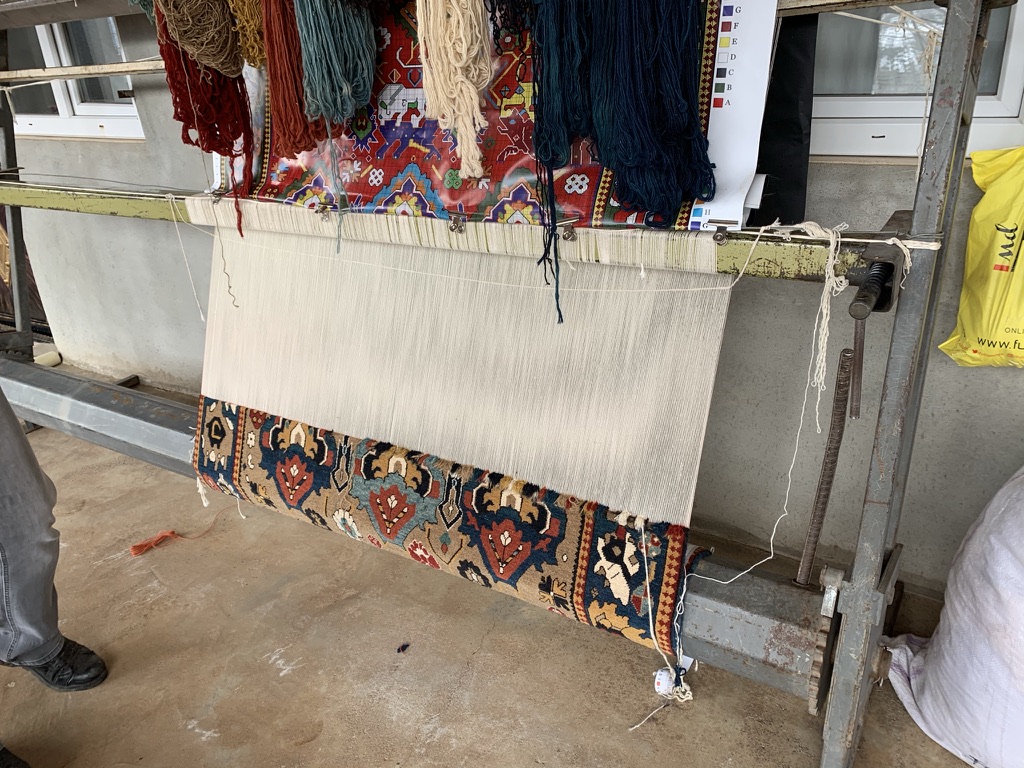 Photo: Weaving Kurdish rug, 2019 Gerger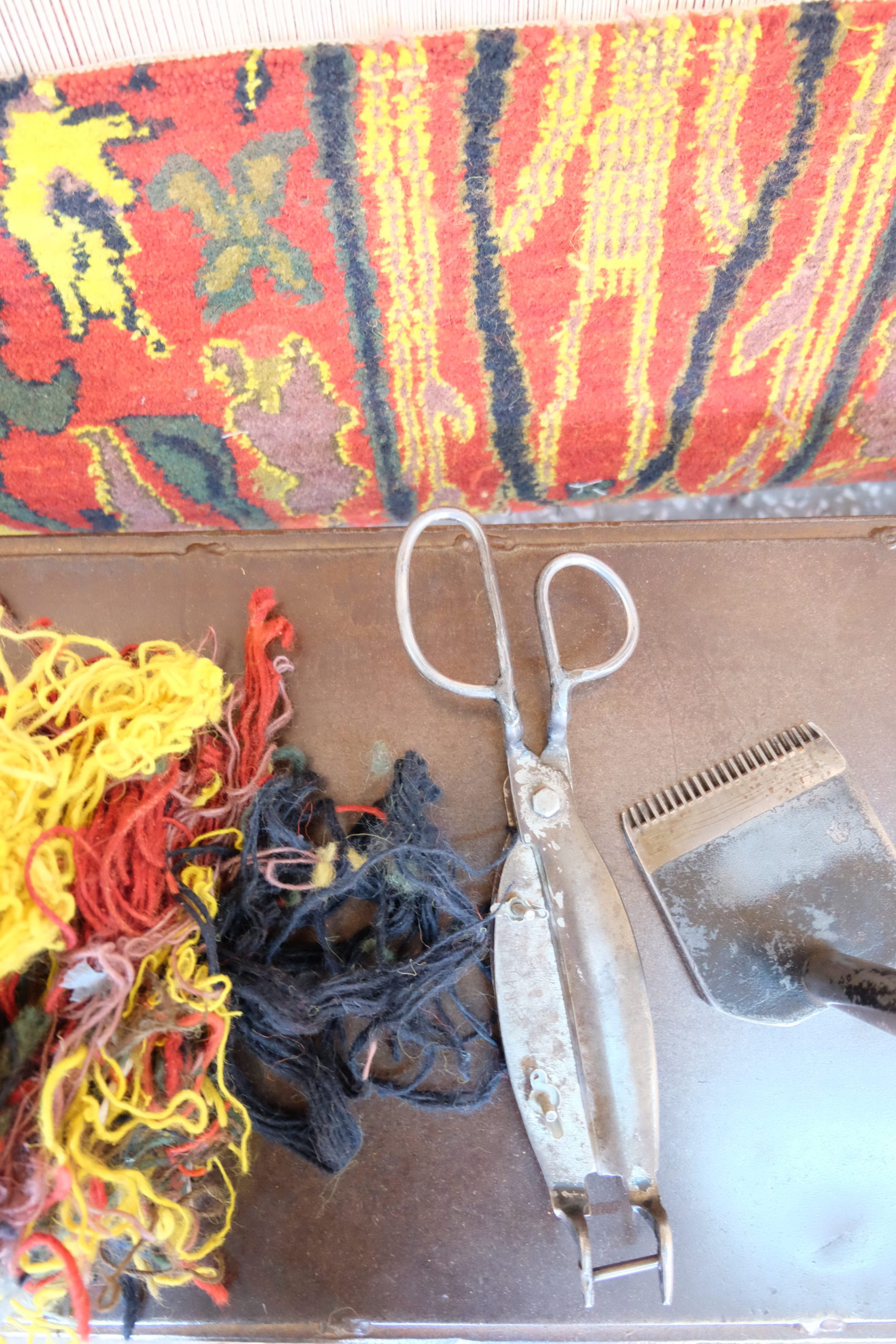 Photo: Tools for weaving rug, 2019 Gerger
Design Process
Design Studio
As in every part of the world, we are constantly investing and cooperating with state and non-governmental organizations to keep the old art of carpet weaving alive, especially in Anatolia and Mesopotamia.
We are working hard to continue the sheep farming activities in the region and to turn their precious wool into oriental carpets. At the same time, we continue to develop our business continuously for the survival of the weaving craft.
We use both old techniques and new methods to have the unique and incredible natural colors you see in oriental and modern carpets without using any chemicals. We cooperate with universities in this regard.
We publish some publications and magazines to introduce the art and culture of carpet to the new generation and to keep it alive all over the world.
Weaving Process
Photo Album
We would like to share the culture of traditional weaving techniques with our family, who are the main architects of these unique works that we have told you on these pages.