About Ararat
Famous in the Bible as the final resting-place of Noah's Ark, Mount Ararat has been wreathed in legends for millennia. Its two peaks, Great Ararat (Büyük Ağrı, 513a7 meters/16,854 feet) and Little Ararat (Küçük Ağrı,3895 meters/12,779 feet) were revered by the people of ancient Urartu (13th to 7th centuries BC), who gave their name (Urartu = Ararat) to the mountain.
The Sumerian Epic of Gilgamesh (c. 2000 BC) describes a great flood, as does the later record of Berossus (3rd century BC), and of course the Bible (Genesis and Gospels) and the Kur'an.
In the story, a flood lasting 40 days and nights wipes out all living things except those in a boat or arkbuilt, on orders of God, to survive The Deluge. In the ark are male and female representatives of each species, including Noah, his wife and family.
By staying loyal to all these values, oriental carpets were moved to Istanbul 50 years ago by Mr. Eyüp Karar, who is a native of the region.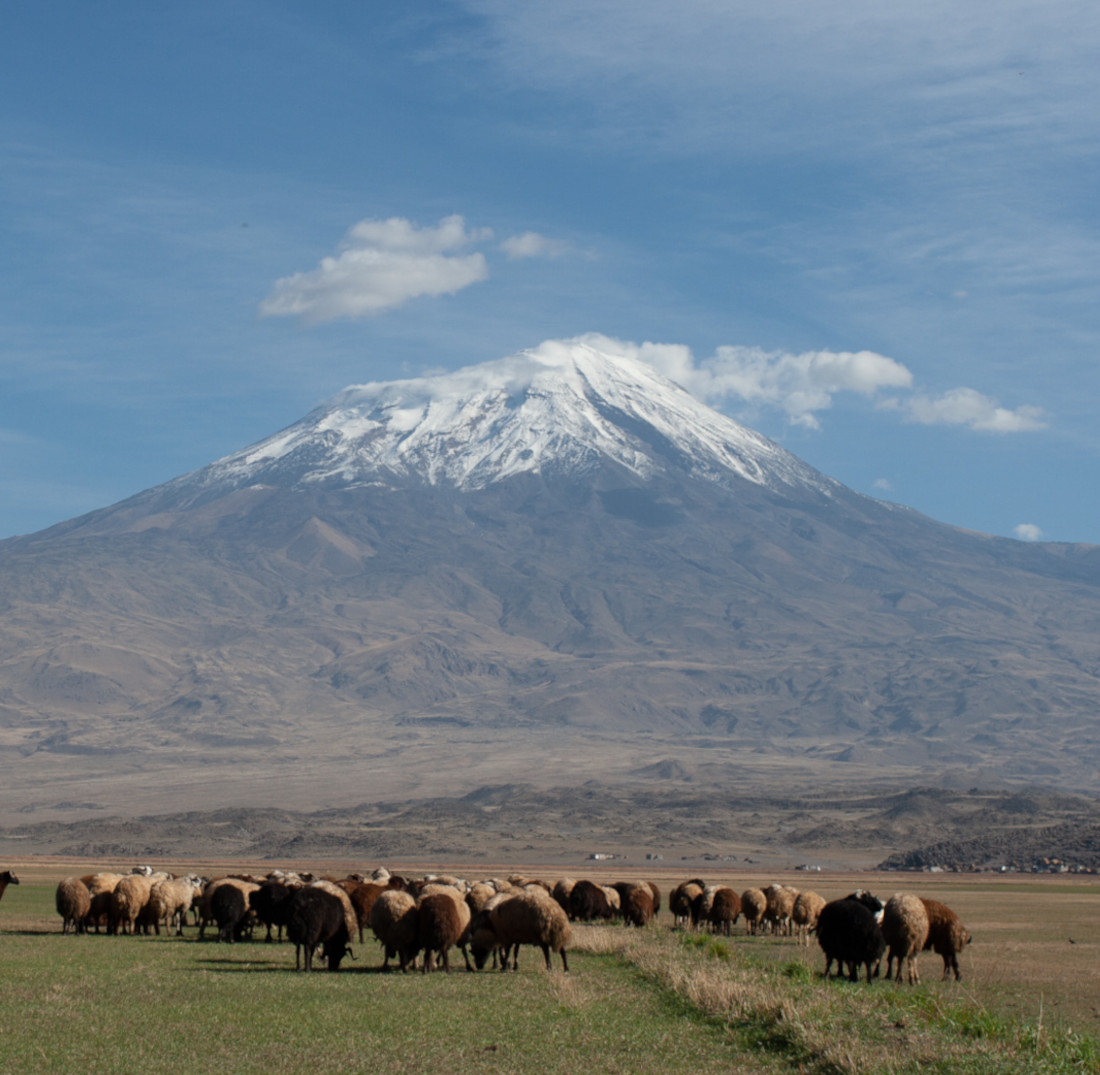 Photo: Mount Ararat and sheeps. (Ararat Studios)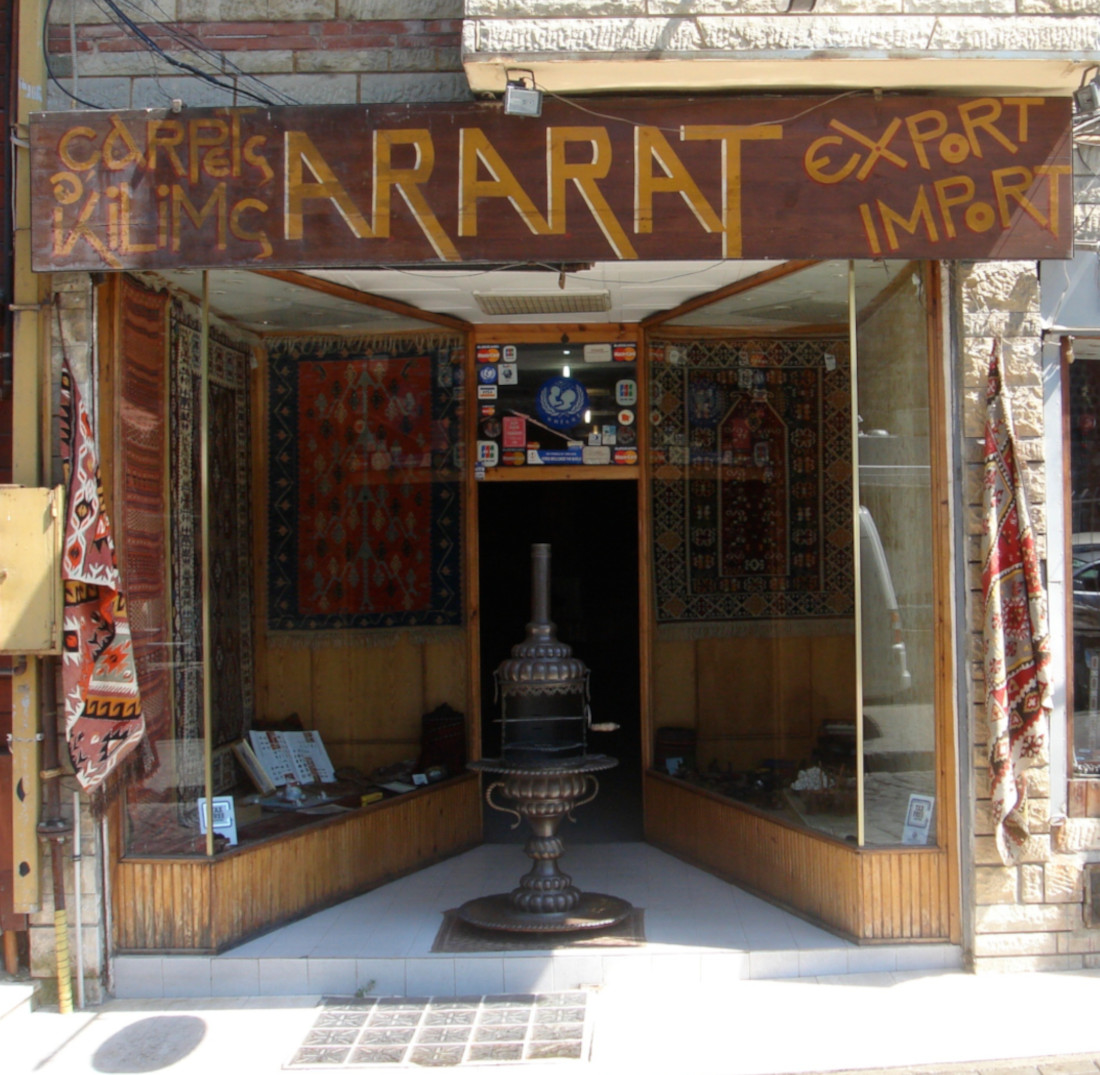 Photo: Our first store in Istanbul Sultanahmet.
today's harmony
Early Years
Mr. Eyüp Karar opened his first shop in the Sultan Ahmet region, known as the old city of Istanbul, in the early 1970s. Thus, the oriental carpet adventure that opened from Ağrı to Istanbul and from there to the whole world started.
In the first years, it appealed to tourists who came to visit Turkey and were interested in carpet. In the following years, we reached the market in Europe and America. In order to provide better service to our customers, we opened stores in Japan at the end of the 90's.
Ararat International protects all values from the past to the present. It creates value with its respect to people, environment and art. Ararat does not only promise what you will read once, but implements them completely and shares them with the whole world.
Present and Oriental Rug Art
We see that rugs and carpets have become a part of our daily life. We keep the past alive and are excited about it. We create handmade, original, natural, traditional and modern carpets for you that will add value to you every day.
You won't believe it when you see it, and it's a great feeling. All the carpets you see here are produced with 100% natural materials and methods. Shaving the sheep, washing their wool, spinning and dyeing them with various plants to obtain unique colors.. Then the immortalization of unique motifs on weaving looms in the high villages of Mesopotamia with months of labor.. There is more and we are determined to preserve all these values. We owe being good and being preferred in this business to this.
We enable our customers to visit and experience this whole world.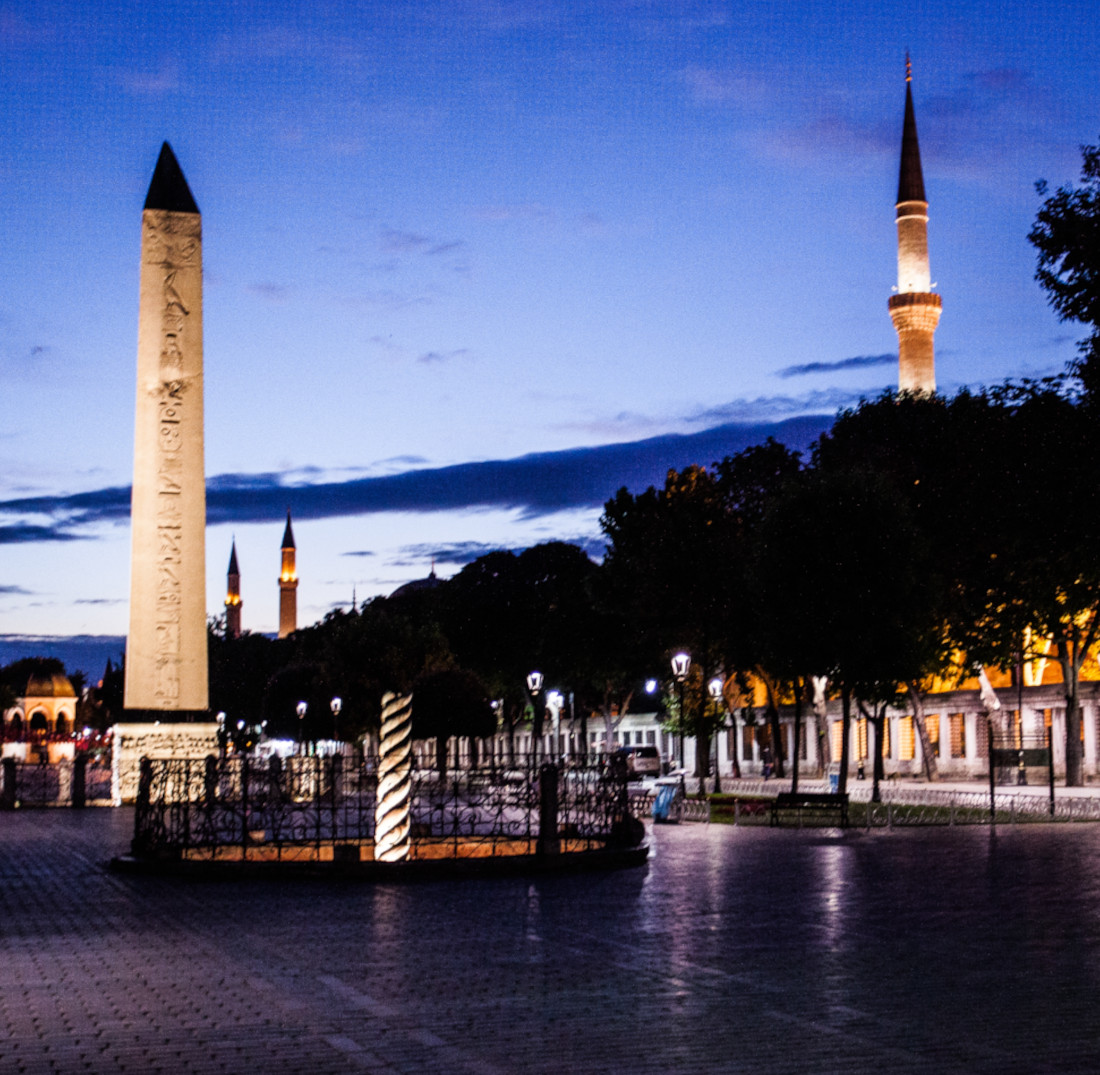 Photo: Historical Sultanahmet square (Ararat Studios)
our collection | hand-woven oriental & modern rugs
The Shades of Green