The Divrigi Ulu Mosque Carpet Wagireh Rug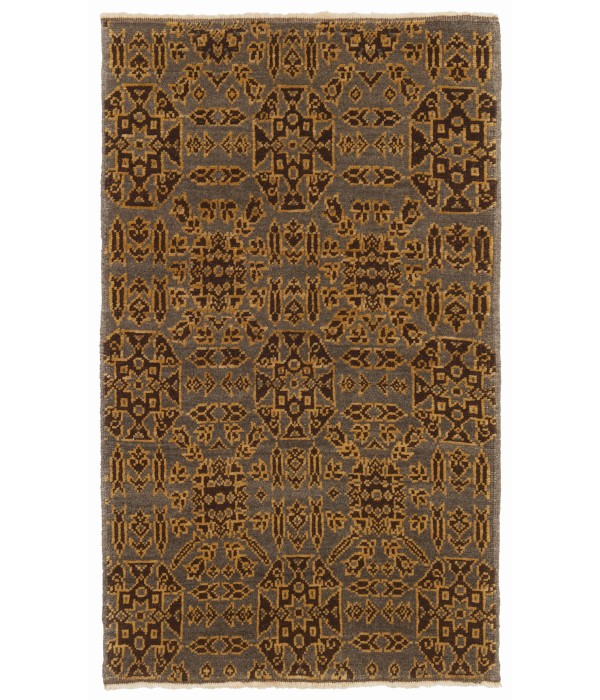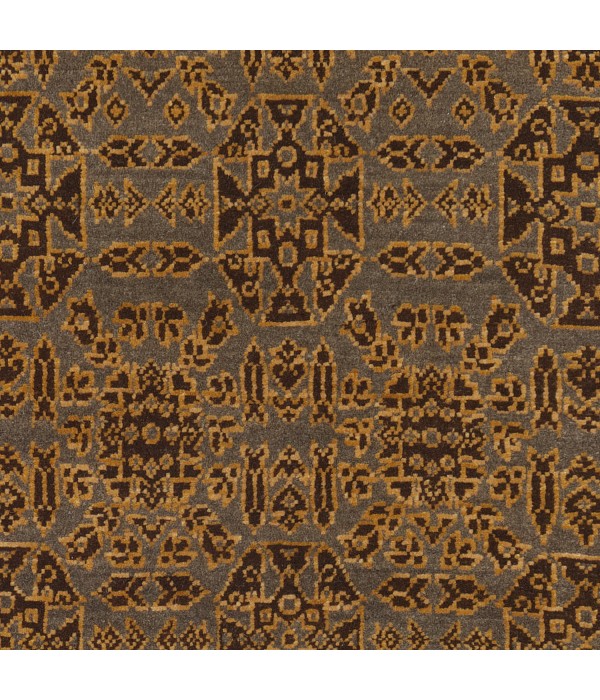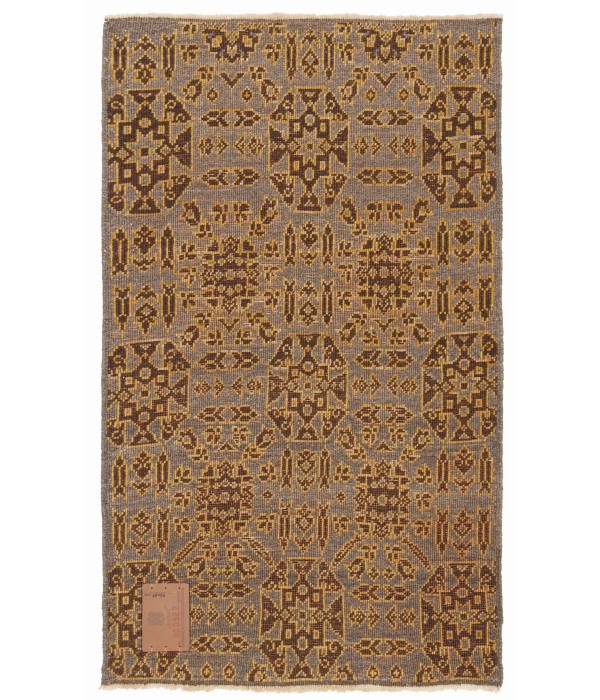 Out Of Stock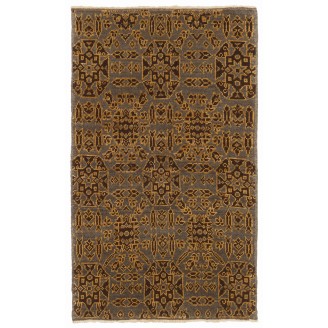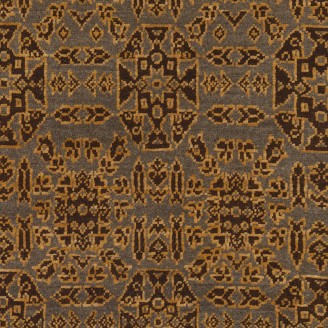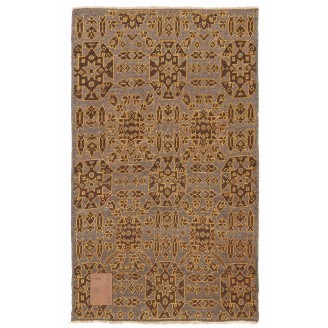 Model: ART00522
The Divrigi Ulu Mosque Carpet Wagireh Rug
The source of the carpet comes from the book
Turkish Carpets from the 13th - 18th centuries, Ahmet Ertuğ, 1996 pl.9
. This 13th-century carpet is from Ulu Mosque, Divrigi Sivas region, central Anatolia. The Seljuk period marks one of the highest points in art and architecture in carpets Anatolia. It is therefore not surprising that tremendous excitement was caused by the discovery of two groups of Turkish knotted-pile carpets from this era. In 1905 seven examples were found by Fredrik Robert Martin (1868-1933) in the Ala'eddin Mosque in Konya, the foremost mosque at the heart of the Sultanate, which was constructed in stages between the mid-12th and mid-13th centuries. Generally referred to as the 'Seljuk' or 'Early Konya' carpets (although they do not relate to any later carpets attributed to Konya), these soon came to be considered the most important early Anatolian carpets. Their patterns are not reflected in the architecture and do not represent the art of the Seljuk court; they are more likely the work of one of the nomadic or semi-nomadic Turkmen tribes that inhabited central Anatolia at this time. Labeling them 'Seljuk-period' would therefore be more accurate. Four are large but incomplete, the other three are fragmented. They were transferred to the Evkaf Museum in Istanbul in 1911, and then to the Museum of Turkish and Islamic Arts. The design of this carpet is interpreted and soft colors are chosen by our designers for this carpet.
Color summary:
  3 colors in total;
Rare Grey  105 (Only Specially Washed)
Burnt Coffee  102 (Only Specially Washed)
Sunray Color  405 (Henna)
For more information about our
colors.
Group: Anatolian Rugs Family
Area: Konya Region
Material of Pile: Natural Dyed Hand-spun Wool
Material Warp / Weft: Wool on Wool
Structure: Symmetrical knot on depressed warp inclining to the right
Knots Density: 39x39
Pile (mm): 3
Production Place: DİYARBAKIR EV
Pattern Code: MK 1030 50X81 AR0071
Weight: 1.40kg
Location: Tokyo
Stock: Out Of Stock
Dimensions:
1 ft 8 in x 2 ft 10 in ( 53cm x 87cm )
Ask a Question About This Product