Mamluk Wagireh Rug with Geometric Design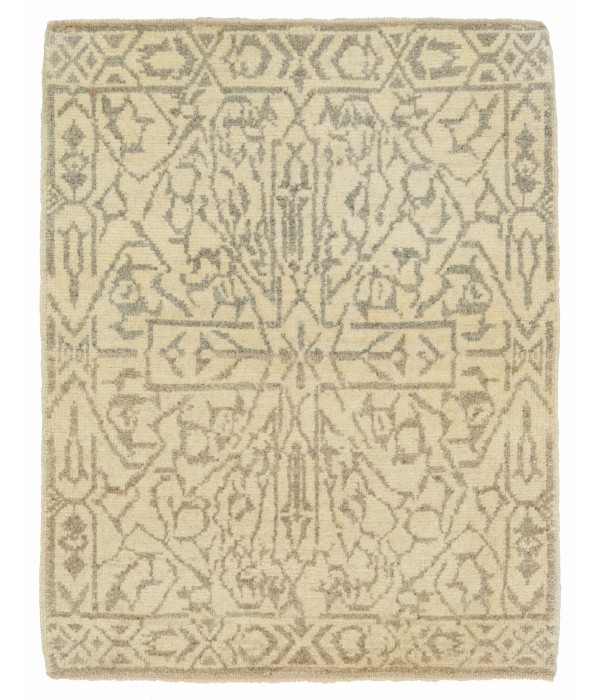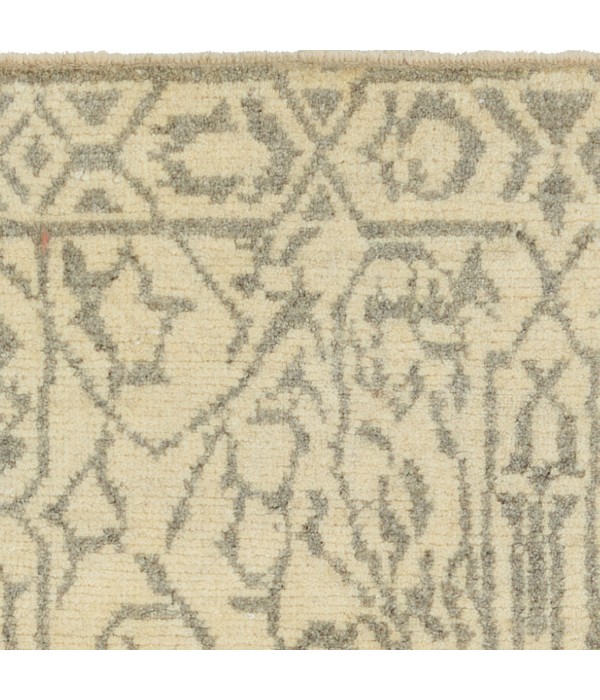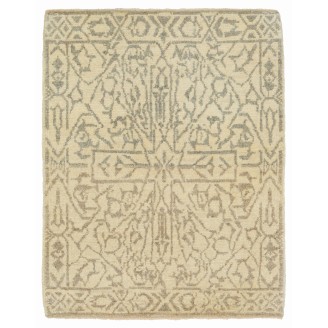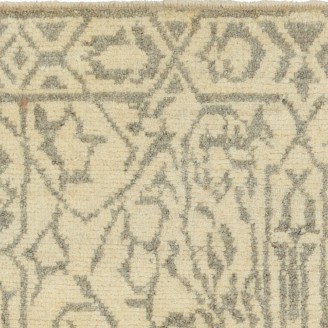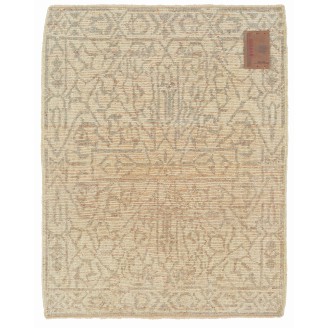 Model: ART00596
Mamluk Wagireh Rug with Geometric Design
This geometric lattice pattern rug has the impression that it is only part of a larger scheme-designed 15th-century rug from the Mamluk era, Cairo region, Eygpt. These designs have often been described as wagirehs or samplers and were said to have been used as weaver`s aids, or for demonstration purposes, made as a template or pattern for the carpet design and production of larger rugs, they are generally small pieces of the size of a scatter rug or mat.Mamluk carpets originated in a physical environment that lacked the combination of abundant marginal grazing land and a temperate climate with cool winters that were common to most carpet-weaving areas in the Islamic world. While related to a broader tradition of Turkish weaving centered in Anatolia, far to the north, the designs of these carpets include atypical elements, such as stylized papyrus plants, that are deeply rooted in Egyptian tradition. Their unusual composition and layout probably represent an attempt to develop a distinctive product that could in effect establish a "Mamluk brand" in the lucrative European export market. The uncharacteristic color scheme—devoid of the undyed white pile and employing a limited range of three or five hues in much the same value—also suggests a conscious attempt to create a particular stylistic identity. Also virtually unique in the world of Islamic carpets is the S-spun wool. It has been argued that the tradition of clockwise wool spinning originated in Egypt because of the earlier Egyptian tradition of spinning flax into linen thread. Details of the plant's botanical structure make it impossible to spin flax fiber in the more common counterclockwise direction utilized throughout the Middle East for wool and cotton.Mamluk carpets with the color combinations seen in the Simonetti are now generally accepted as part of an earlier tradition that has many links to the weaving of Anatolia, Iran, and Syria. The "three-color" Mamluk carpets, well represented in the Metropolitan's collection, represent a later development that continued well after the Ottoman conquest of Egypt in 1517. Many such carpets may have been produced well into the seventeenth century, and possibly even later. (Walter B. Denny in [Ekhtiar, Soucek, Canby, and Haidar 2011]). The design of the rug is interpreted by our designers from our Mamlouk-type rugs collection and vivid colors are used for this rug.
Color summary:
  3 colors in total;
Natural Wool Color  320 (Specially Washed)
Barley Corn  103 (Only Specially Washed)
Light Grey  106 (Specially Washed)
For more information about our
colors.
Group: Islamic Rugs Family
Area: Mamluk
Material of Pile: Natural Dyed Hand-spun Wool
Material Warp / Weft: Wool on Wool
Structure: Symmetrical knot on depressed warp inclining to the right
Knots Density: 39x39
Pile (mm): 4
Production Place: ADIYAMAN BAHÇELİEVLER
Pattern Code: MK 1083 55X53
Weight: 1.30kg
Location: Tokyo
Stock: In Stock
Dimensions:
1 ft 11 in x 2 ft 4 in ( 59cm x 72cm )
Ask a Question About This Product