Lesghi Star Kuba Rug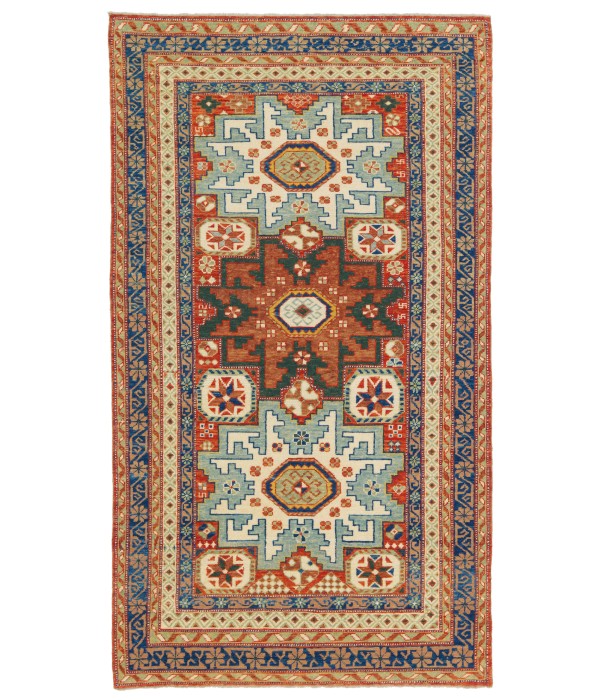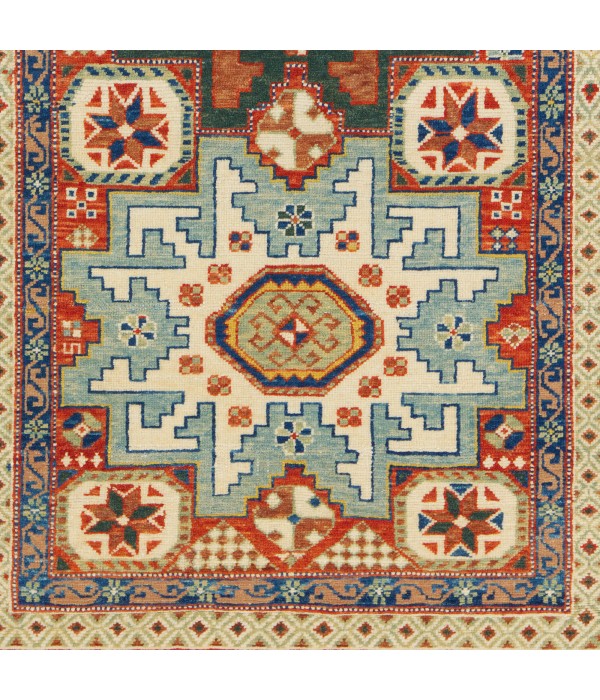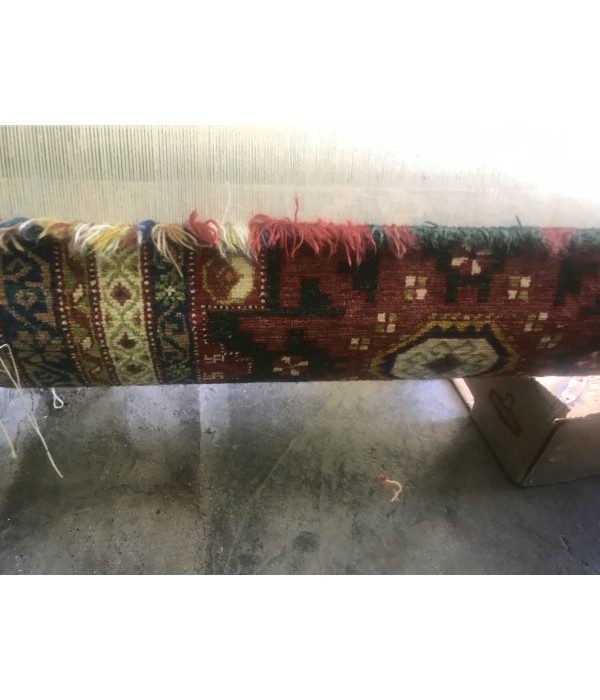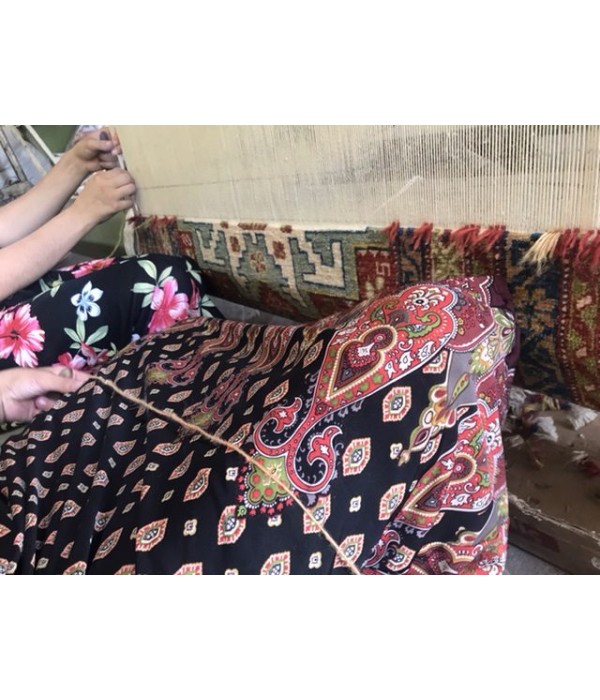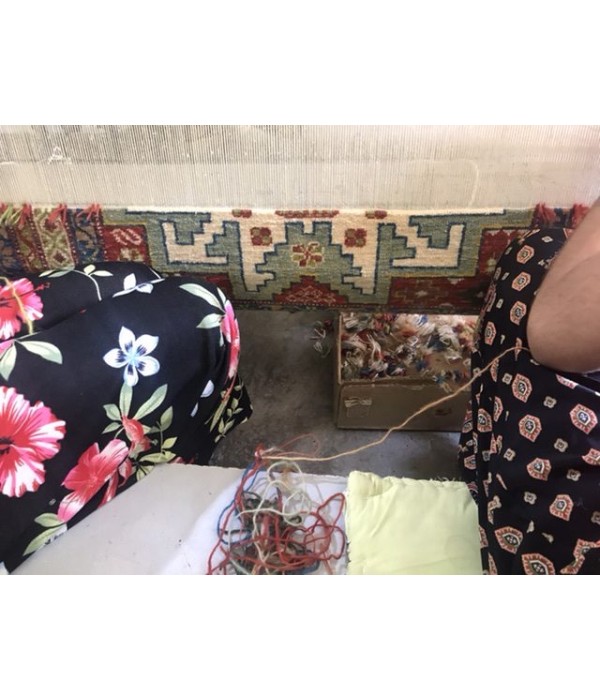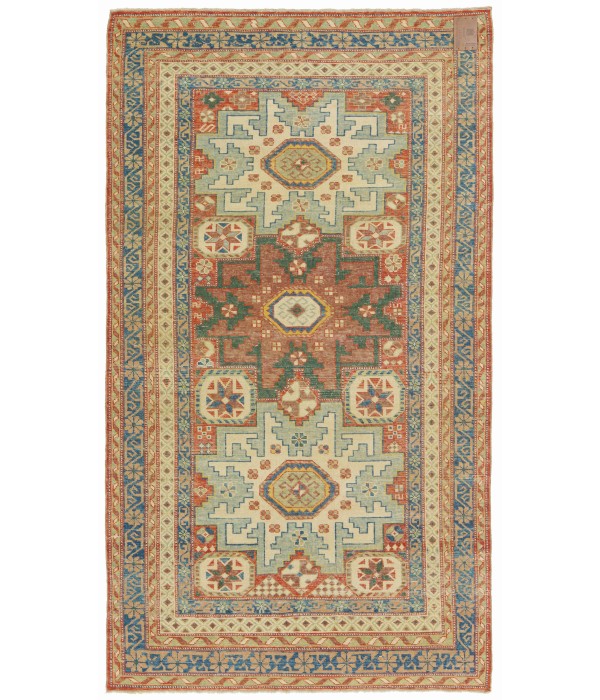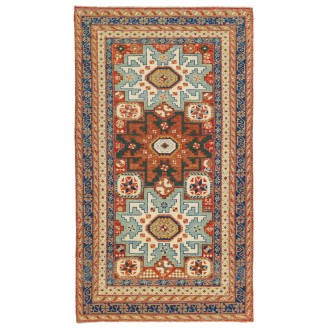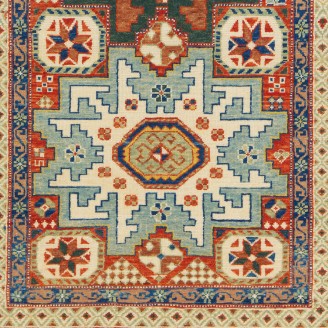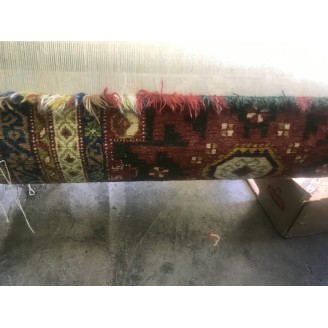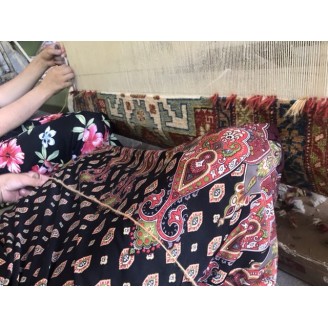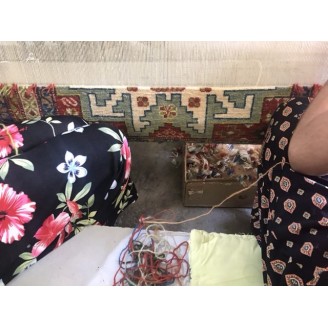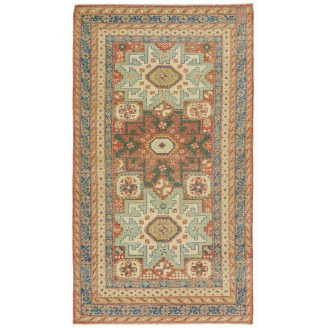 Model: ART00470
Lesghi Star Kuba Rug
The source of the rug comes from the book
Tapis du Caucase - Rugs of the Caucasus, Ian Bennett & Aziz Bassoul, The Nicholas Sursock Museum, Beirut, Lebanon 2003, nr.91
and
Oriental Rugs Volume 1 Caucasian, Ian Bennett, Oriental Textile Press, Aberdeen 1993, pg.326
and
Caucasian Carpets, E. Gans-Reudin, Thames and Hudson, Switzerland 1986, pg.236
. This is a large stellar medallion as "
Lesghi stars
" rug from the 19th century, Kuba region, Caucasus area.
Lesghistan
, with this name, we encounter another of the mysteries of east Caucasian weaving which scholarship has still to resolve satisfactorily. The Lesghi are one of many tribes who once inhabited the northeastern area of the Caucasus. There would seem to be little evidence for attributing to them the rugs which are currently described in the West by many dealers and writers as '
Lesghi
'-in most cases, this means pieces which have on them large serrate edged square-section stars, the so-called "
Lesghi stars
". It is framed with a series of borders with floral decorations. The design of the rug is interpreted by our designers, and soft colors are chosen for this rug.
Color summary:
 9 colors in total, most used 4 colors are;
Rufous  308 (Madder Root)
Natural Wool Color  320 (No Dye)
Celtic Blue 22 (Indigo)
Pale Green  439 (Chamomile - Indigo)
Group: Caucasian Rugs Family
Area: Kuba region
Material of Pile: Natural Dyed Hand-spun Wool
Material Warp / Weft: Wool on Wool
Structure: Symmetrical knot on depressed warp inclining to the right
Knots Density: 42x35
Pile (mm): 2
Production Place: Southeastern Anatolia – Diyarbakir - Derviş Hasan
Weight: 3.40kg
Location: Istanbul
Stock: In Stock
Dimensions:
3 ft 3 in x 5 ft 9 in ( 100cm x 176cm )
Ask a Question About This Product