Gerous Arabesque Rug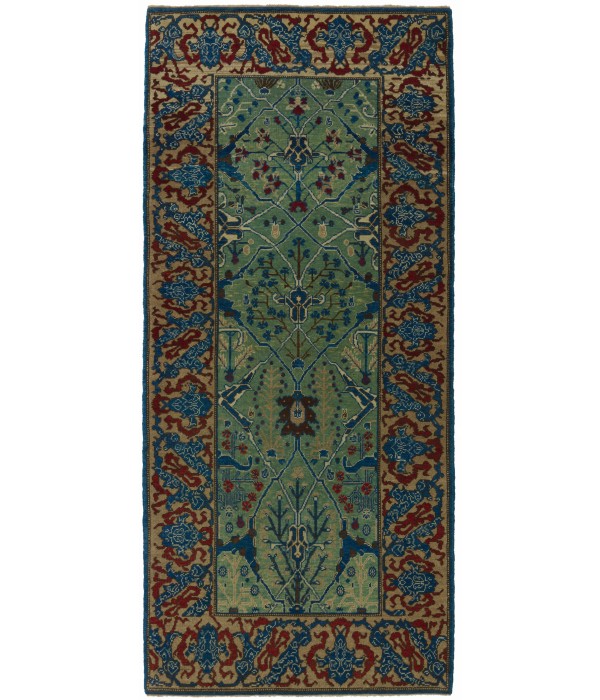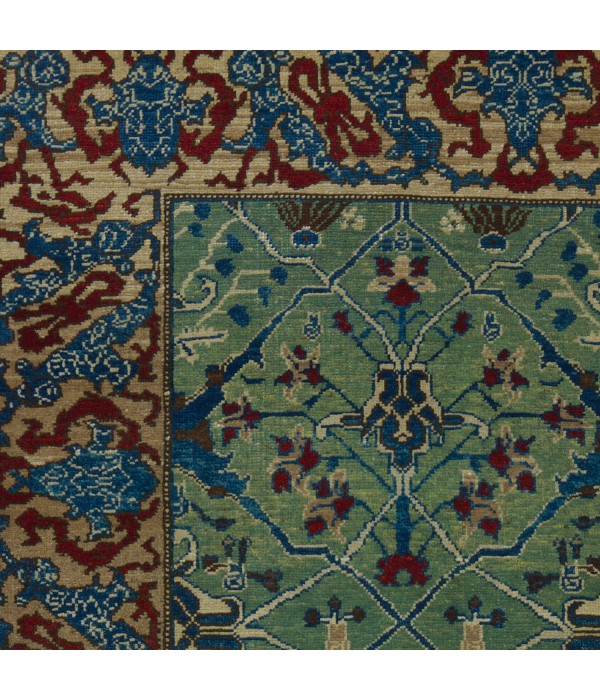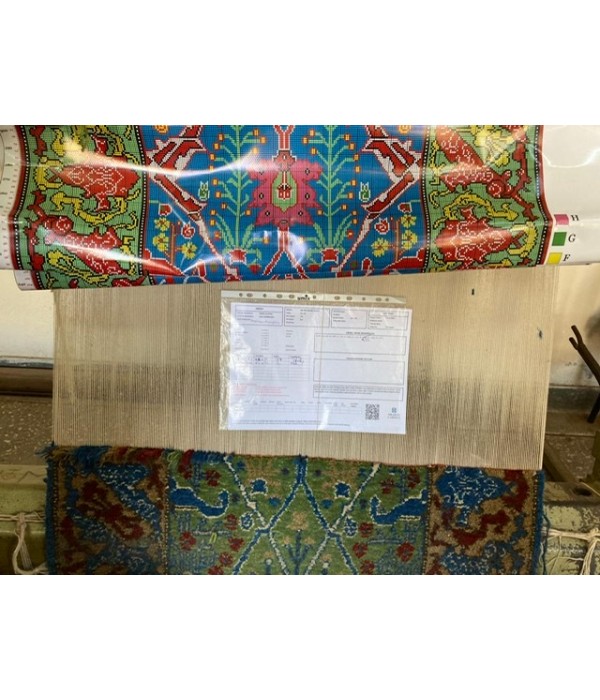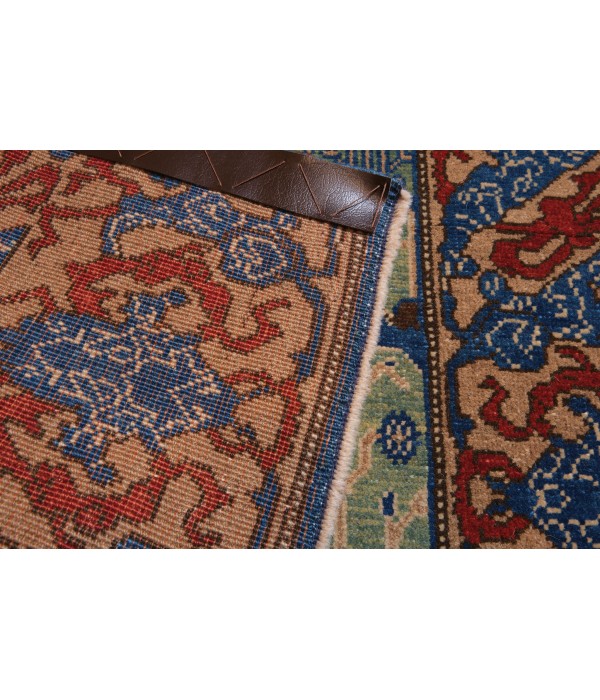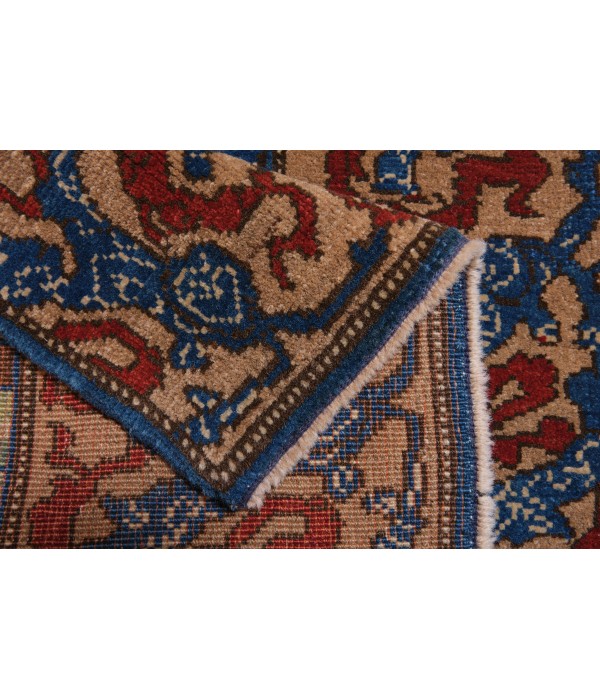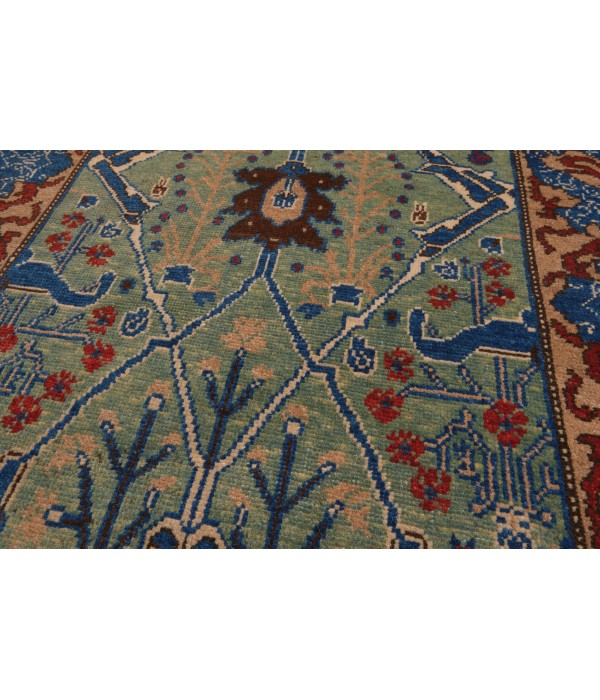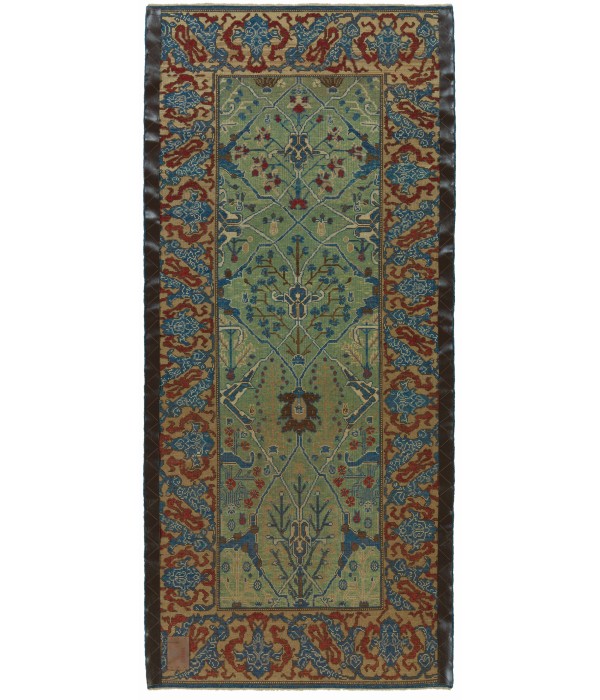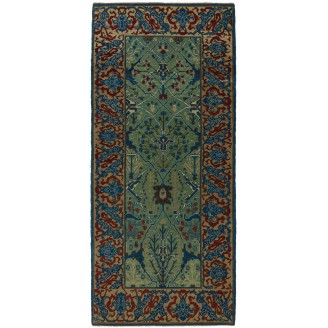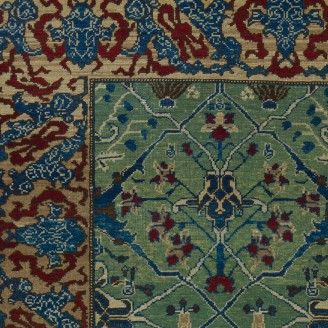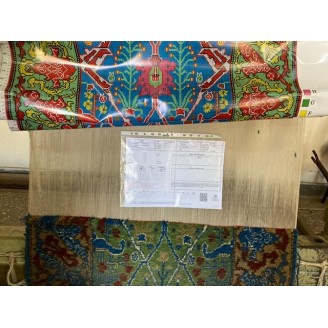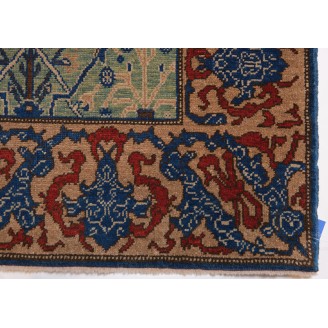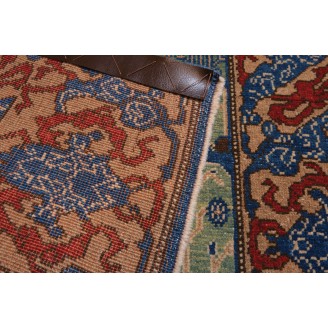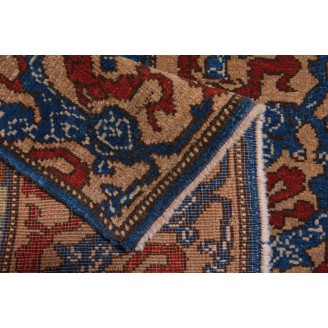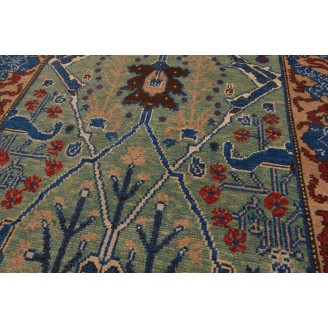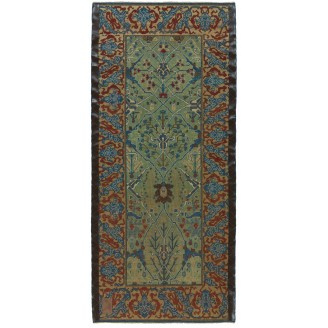 Model: ART00492
Gerous Arabesque Rug
The design source of the rug comes from the book
Islamic Carpets, Joseph V. McMullan, Near Eastern Art Research Center Inc., New York 1965 nr.22
. This is a system of arabesque-designed 19th-century rugs from Gerous ( Garrus or Garus ) region, Eastern Kurdistan area. This rug is a splendid echo of the Arabesque and Vase Carpets brought to perfection during the time of Shah Abbas the Great. The only element missing is the vase itself. A powerful system of arabesques is the framework, connected in many places by a variety of superbly drawn palmettes, crisp and clean in every outline. Except for the palmettes, the semi-naturalistic flowers and shrubbery of the field pattern all grow in one direction, which of course is characteristic of the early Vase Carpets. It is surprising to find such a rug, standing fully in the great tradition of 17th-century arabesque patterns, woven as late as the end of the 18th century. However, to quote Dr. Pope, "This carpet is important far beyond its years." It should be noted that in all probability this Kurdish chieftain had through inheritance or gift, an original carpet of the Shah Abbas arabesque type and chose to attempt a wearing of an equally superior design. The other similar field example is exhibited at The Metropolitan Museum of Art (MET Museum). The design of the rug is interpreted by our designers, and soft colors are chosen for this rug.
Color summary:
  8 colors in total;
Celtic Blue 22 (Indigo)
Emerald Green  407 (Chamomile - Indigo)
Light French Beige  421 (Tea - Pomegranate - Walnut Husk)
Bistre Brown  411 (Pomegranate - Madder Root)
Misty Moss 14 (Spurge - Madder Root)
Rufous  308 (Madders Root)
Natural Wool Color  37 (Specially Washed)
Khaki  413 (Dyer's Weed)
For more information about our
colors.
Group: Northwest Persia Rugs Family
Area: Bidjar
Material of Pile: Natural Dyed Hand-spun Wool
Material Warp / Weft: Wool on Wool
Structure: Symmetrical knot on depressed warp inclining to the right
Knots Density: 39x39
Pile (mm): 3
Production Place: GERGER
Pattern Code: MK 1050 80X185 AR0213
Weight: 5.30kg
Location: Tokyo
Stock: In Stock
Dimensions:
2 ft 9 in x 6 ft 3 in ( 86cm x 191cm )
Ask a Question About This Product