Fish Surrounding Lotuses Rug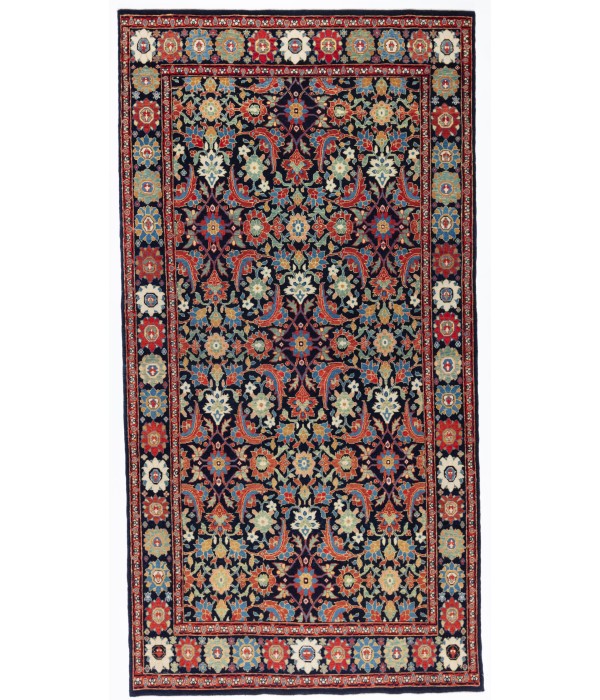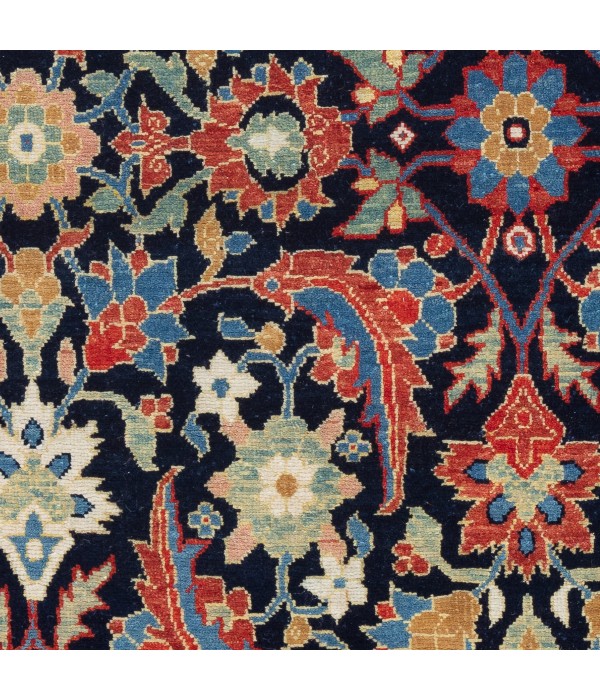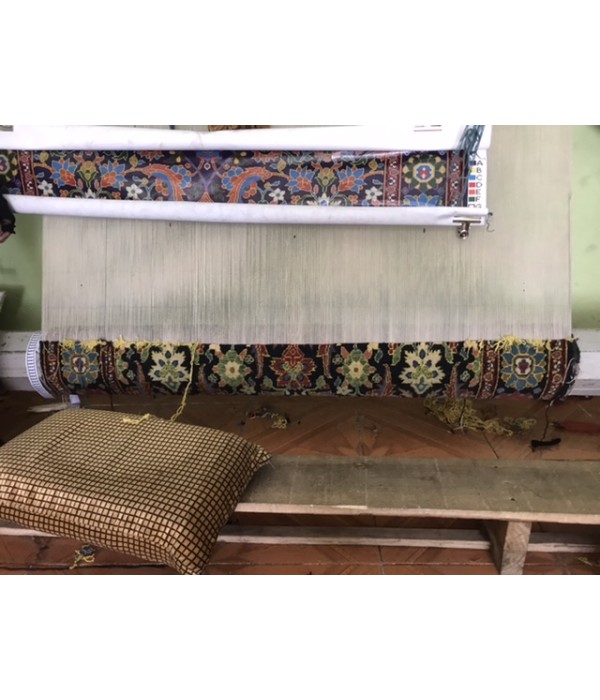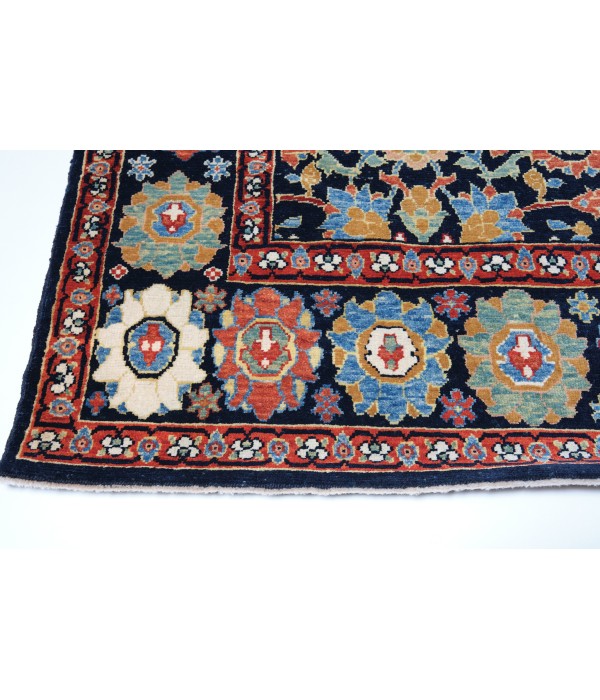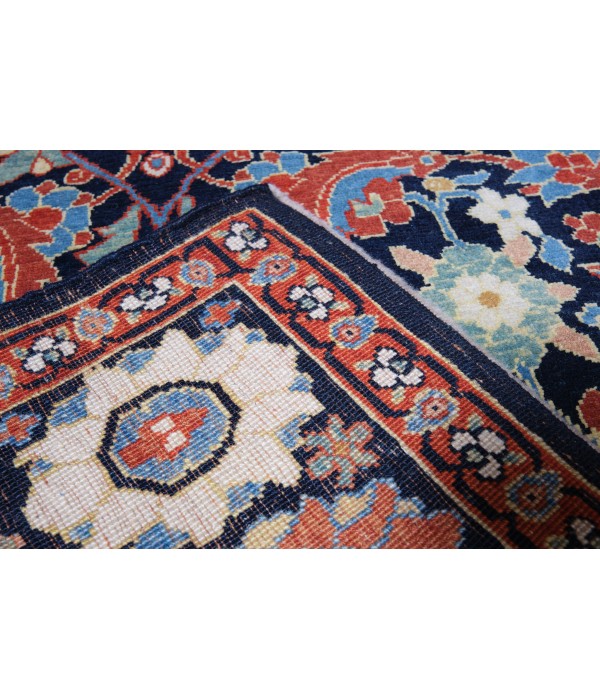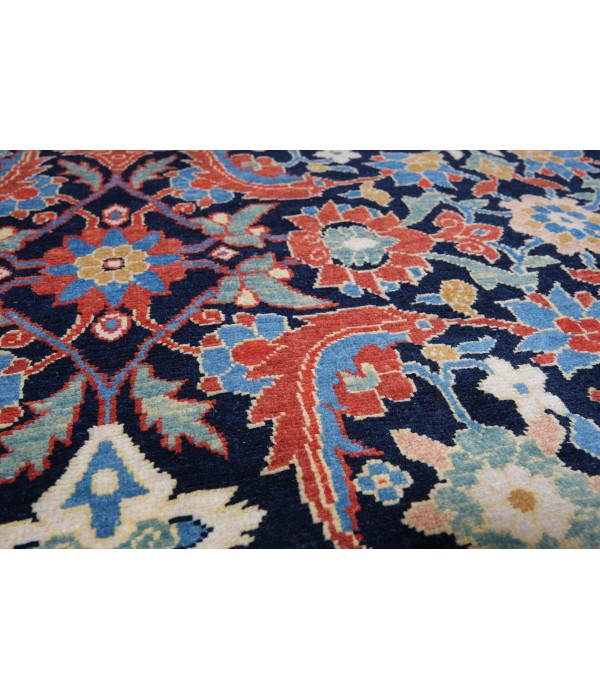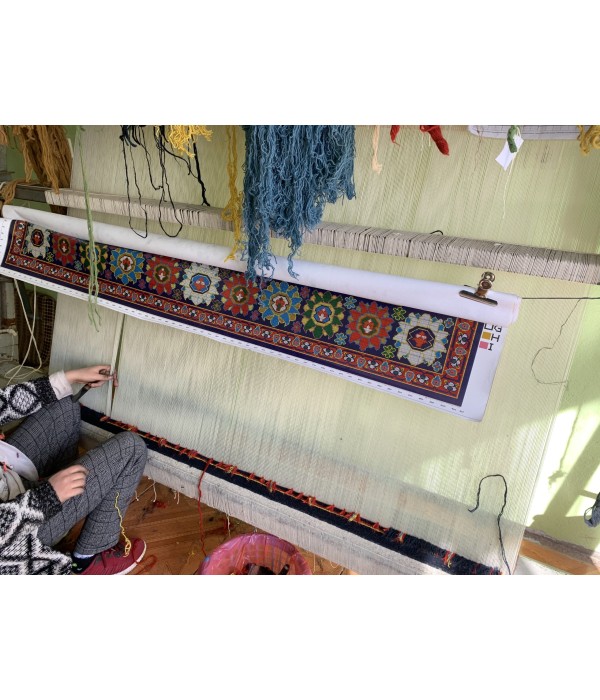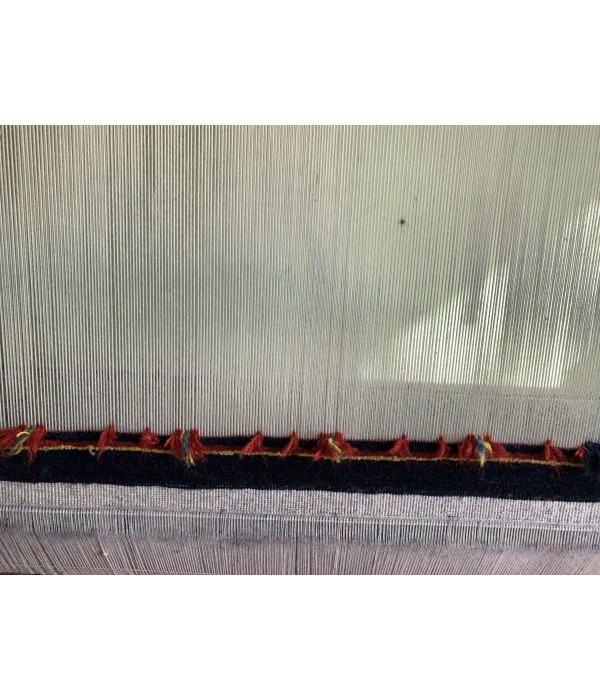 Out Of Stock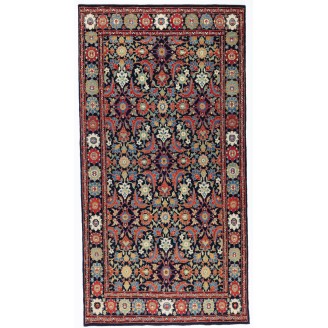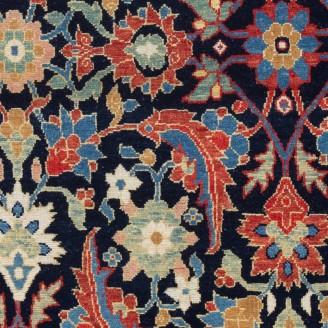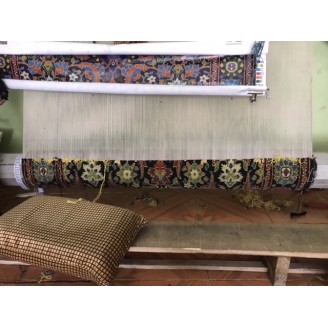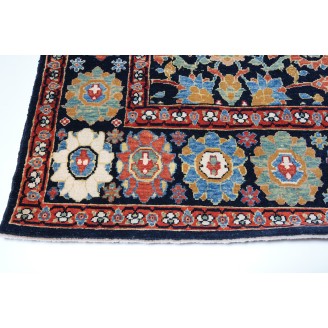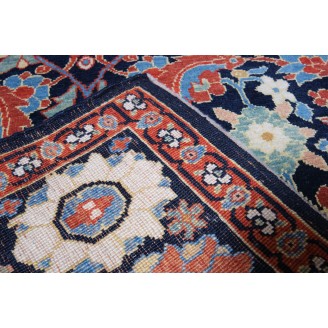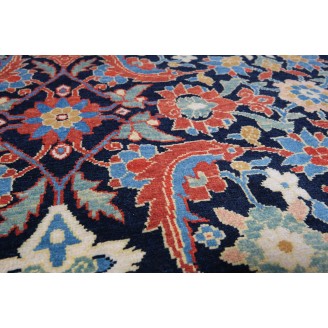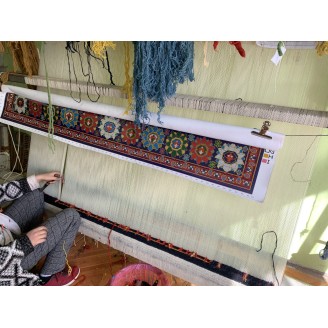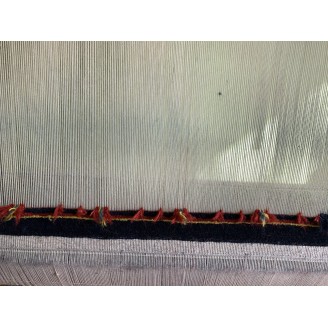 Model: ART00218
Fish Surrounding Lotuses Rug
The source of the rug comes from the book
Antique Rugs of Kurdistan A Historical Legacy of Woven Art, James D. Burns, 2002 nr.31
. This blue background rug has a variation of
masi awita
(fish around the lotus) pattern from Senna, Eastern Kurdistan area late 19th century. The field design on this rug is called by the Kurds
Masi Awita
(fish composite or fish around the lotus).
Masi
is the Kurdish word for the Farsi
Mahi
(where the Persians use an
h
the Kurds use an
s
), meaning fish. The fish swimming around the lotus flower represents the
Yin and Yang
, a concept brought to Kurdistan by the Mongols in the 13th century. Western carpet literature refers to this design as the
Herati
pattern. The design of this rug is interpreted by our designers and the most appropriate colors to match the original are used for this rug.
Color summary:
 9 colors in total, most used 4 colors are;
Midnight Blue  347 (Spurge - Madder Root - Indigo)
Gold  429 (Reseda Luteola)
Dark Sky Blue 23 (Indigo)
Falu Red  416 (Madder Root)
Group: Northwest Persia Rugs Family
Area: Senna
Material of Pile: Natural Dyed Hand-spun Wool
Material Warp / Weft: Wool on Wool
Structure: Symmetrical knot on depressed warp inclining to the right
Knots Density: 39x45
Pile (mm): 3
Production Place: Southeastern Anatolia – Diyarbakir - Yeniköy
Location: Tokyo
Stock: Out Of Stock
Dimensions:
5 ft 1 in x 9 ft 10 in ( 157cm x 302cm )
Ask a Question About This Product