Chondzoresk Cloud-Band Kazak Rug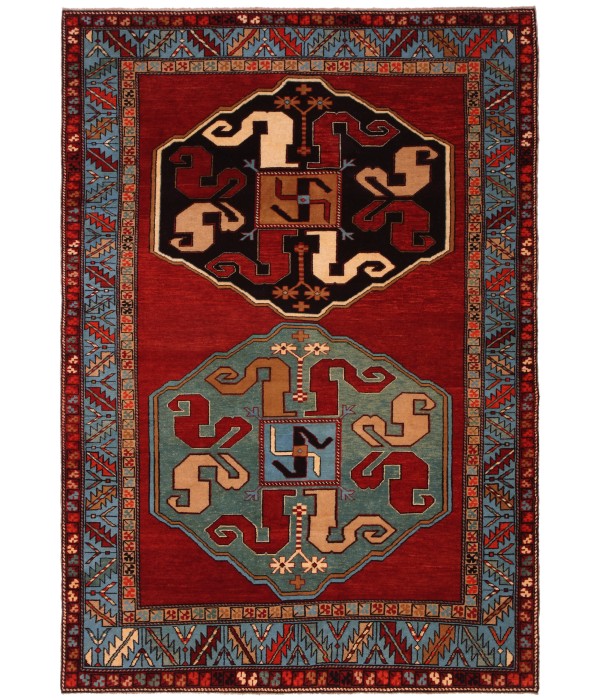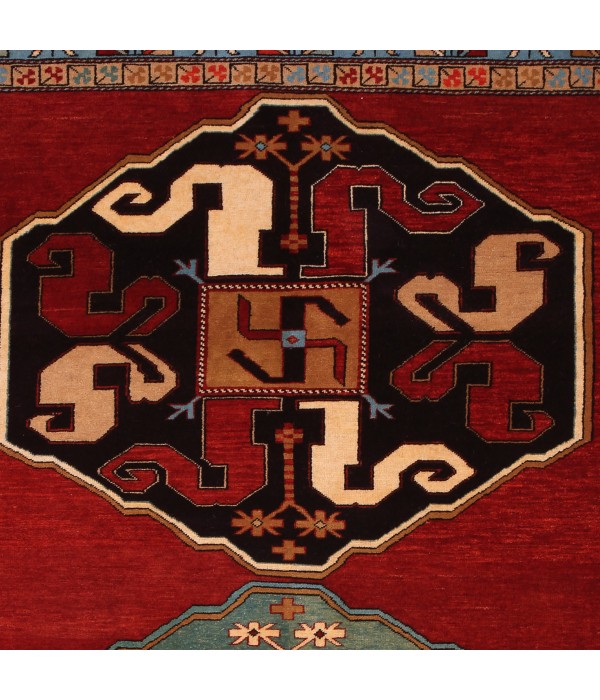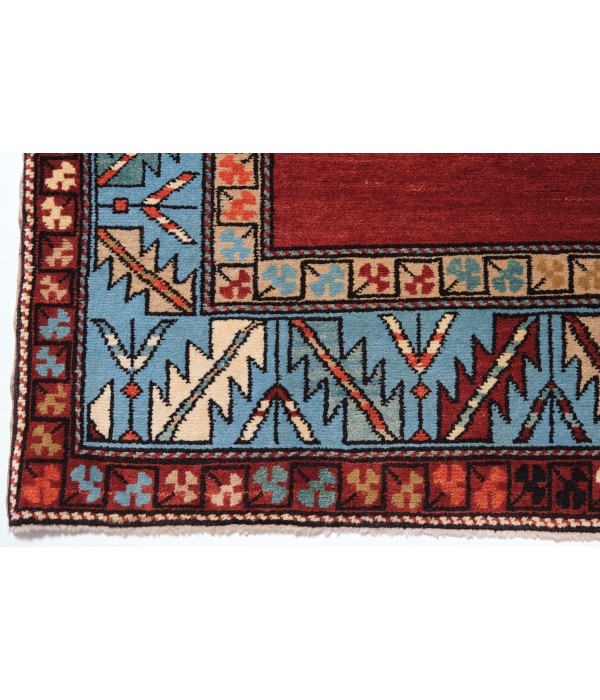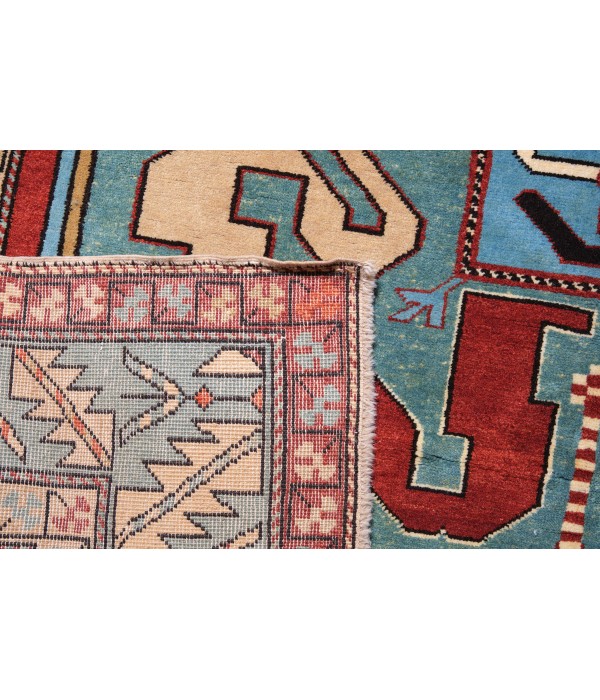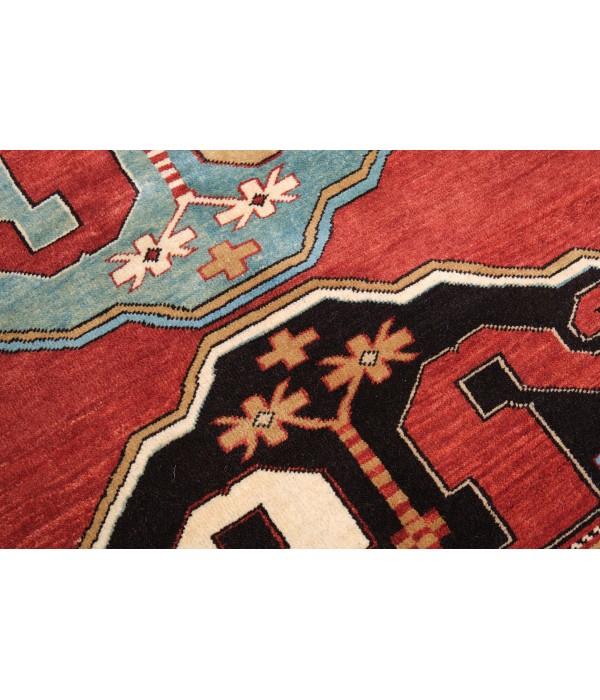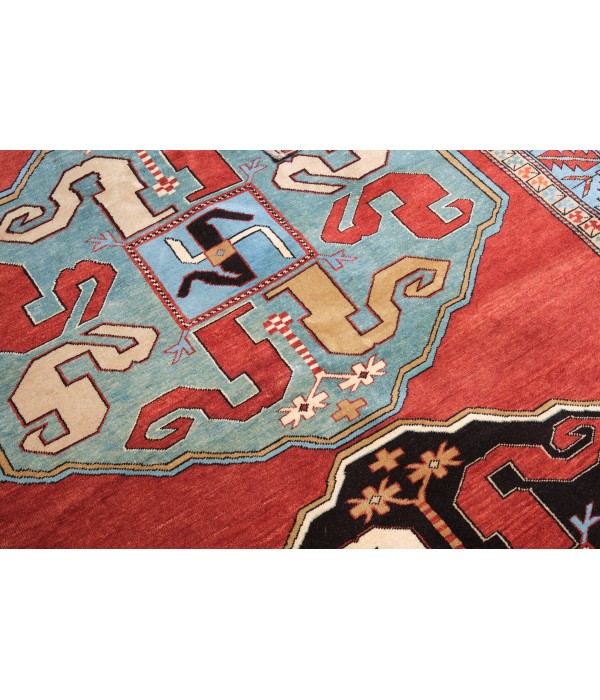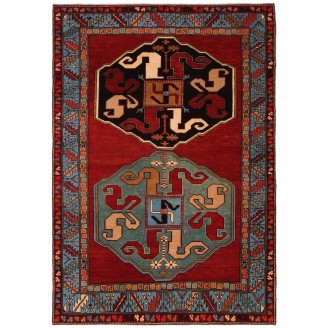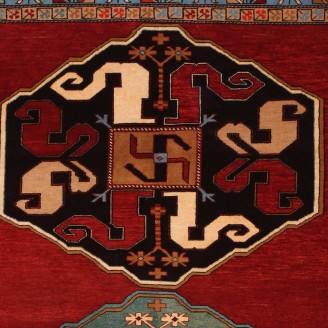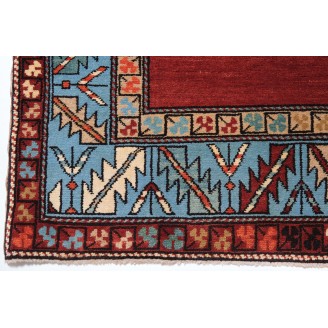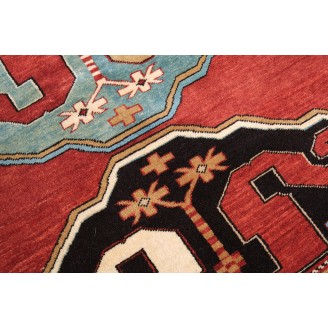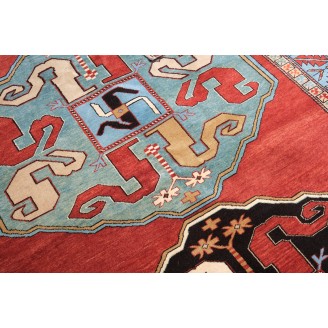 Model: ART00385
Chondzoresk Cloud-Band Kazak Rug
The source of the rug comes from the book
Tapis du Caucase - Rugs of the Caucasus, Ian Bennett & Aziz Bassoul, The Nicholas Sursock Museum, Beirut, Lebanon 2003, nr.26-27
. This is a famous design group of rugs with two medallions from the 19th century,
Chondzoresk
(meaning 'the little apple', a village to the southwest of Shusha) ) in the southern Armenia region, Caucasus area. Chondzoresk is the place of origin of those rugs with two, three, or four octagons filling the central field and containing motifs in the form of shallow and snake-shaped cloud bands. In western literature, it has tended to be described as a "
cloud-band
" and assumed to be a westernized version of a motif that began life in China and traveled west with the Mongols. Thus rugs with this motif have been called "
Cloud-band Kazaks
", although
Schürmann, op. cit., p.118
, pointed out that they were made in Karabakh and associated in particular with the village of Chondzoresk. Contemporary Azerbaijani and Armenian writers consider the motif itself to be a highly stylized and simplified dragon and thus rugs on which it appears are included within that wider design family of so-called "
vishapagorgs
" (dragon carpets). It is not surprising, therefore, that the Chondzoresk rugs have been referred to in the rug trade as "Cloud-band Kazaks", an appellation which, contrary to that of "Eagle Kazak", has almost totally disappeared today. The medallions are filled with S-shaped, red, and white banderols set symmetrically by pairs around a square dotted with a yellow swastika. These banderols remind us, at the same time, of the dragons and the clouds floating on Genghis Khan's banners and of the Turkish tulip, with its petals opening up from each side of the central pistil, which the Armenian weaver has shaped into dragons or cloud-bands. It is framed with a series of borders, the main of which is the 'leaf and calyx'. The design of this rug is interpreted by our designers and the most appropriate colors to match the original are used for this rug.
Color summary:
  9 colors in total, most used 4 colors are;
Maroon  433 (Madder Root)
Black Chocolate  434 (Pomegranate - Spurge - Madder Root)
Vidalia 35 (Indigo)
Caramel  537 (Tea)
Group: Caucasian Rugs Family
Area: Chondzoresk region
Material of Pile: Natural Dyed Hand-spun Wool
Material Warp / Weft: Wool on Wool
Structure: Symmetrical knot
Knots Density: 42x35
Pile (mm): 3
Production Place: Wast Anatolia – Manisa Province
Weight: 8.10kg
Location: Tokyo
Stock: In Stock
Dimensions:
5 ft 0 in x 7 ft 1 in ( 153cm x 217cm )
Ask a Question About This Product