Chelaberd Karabakh Rug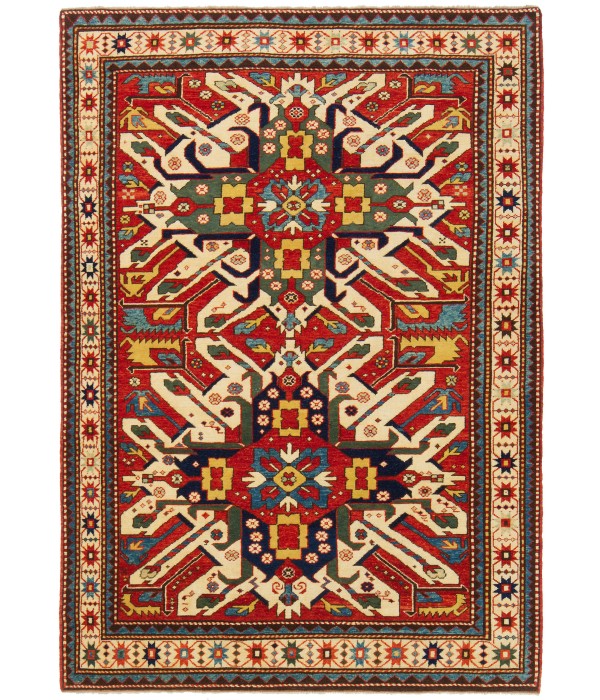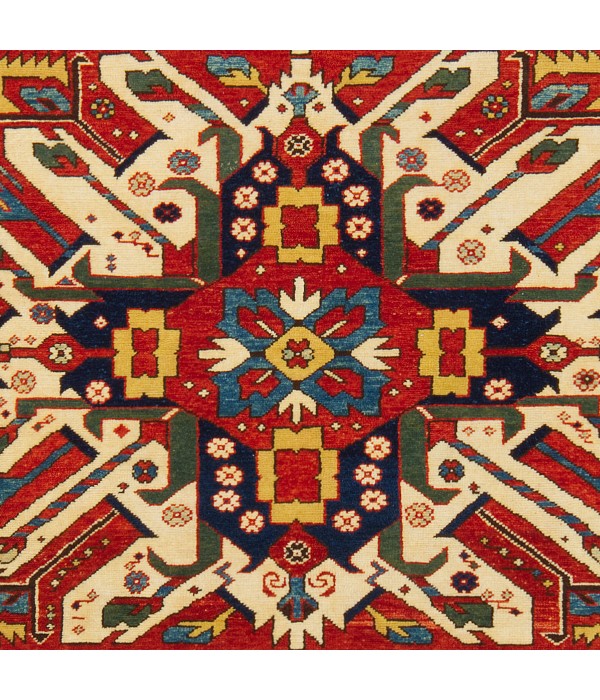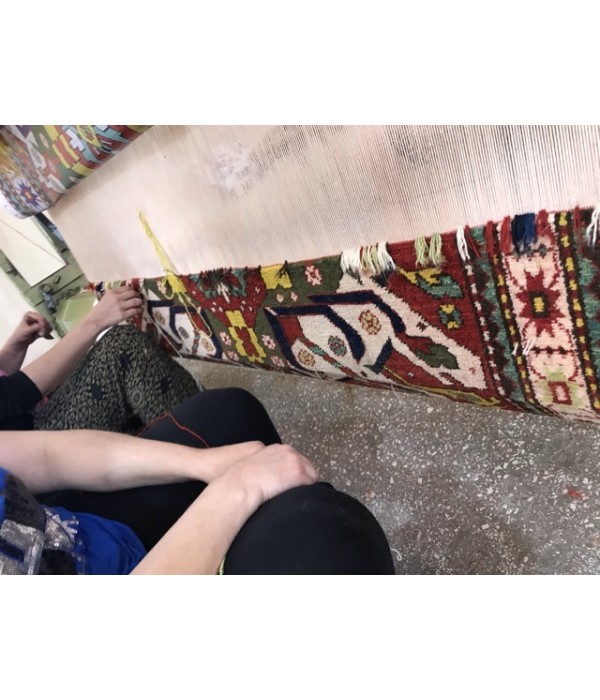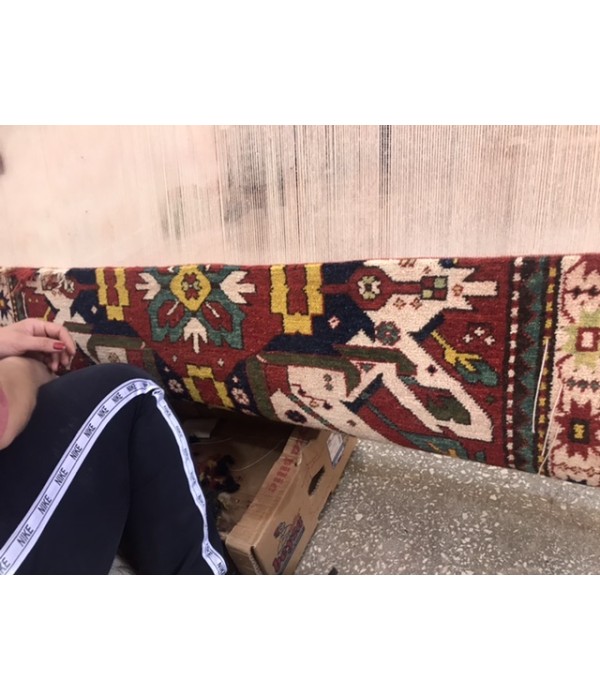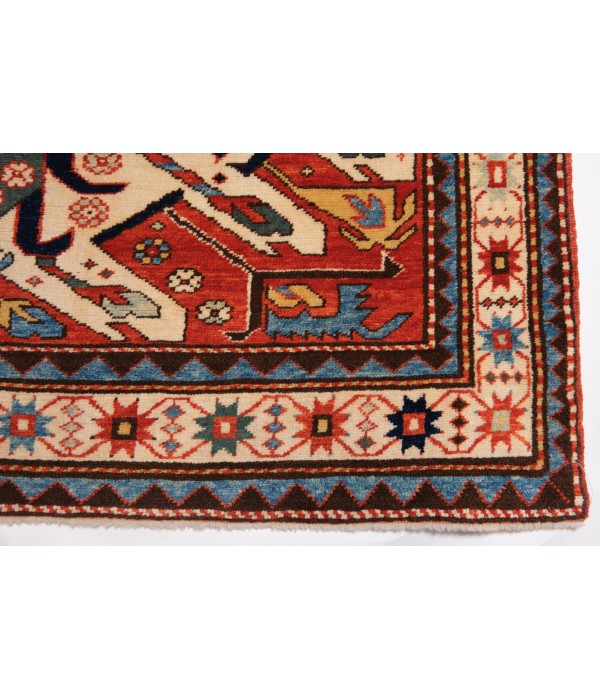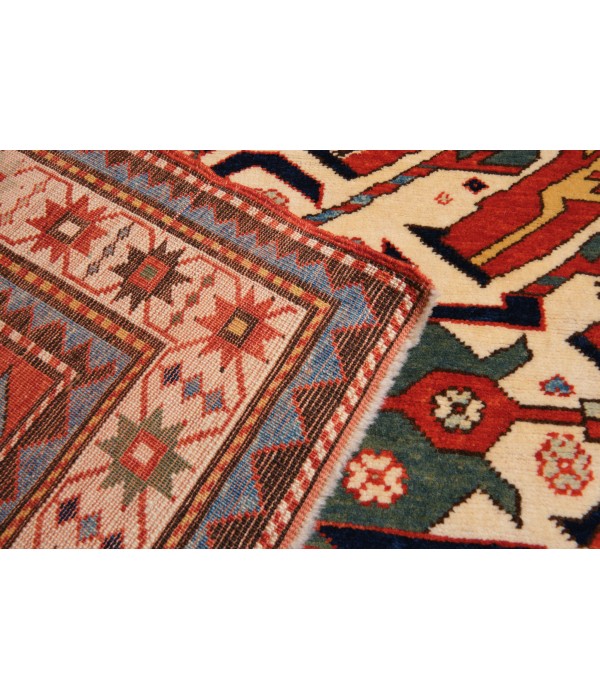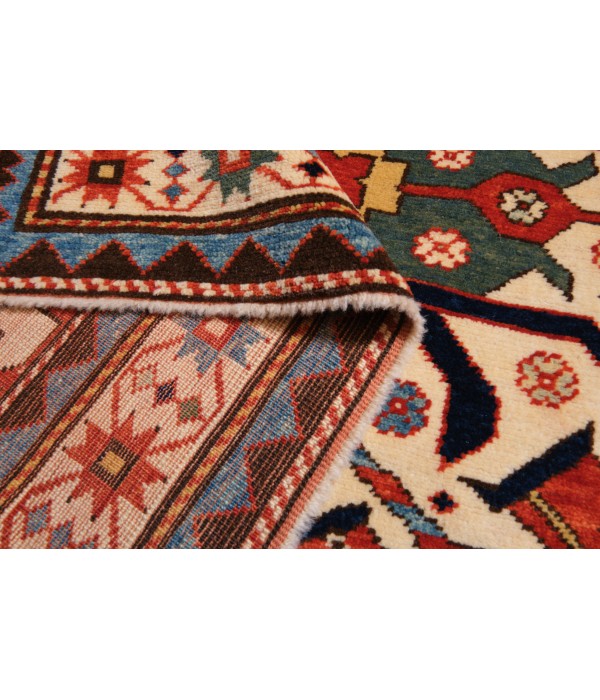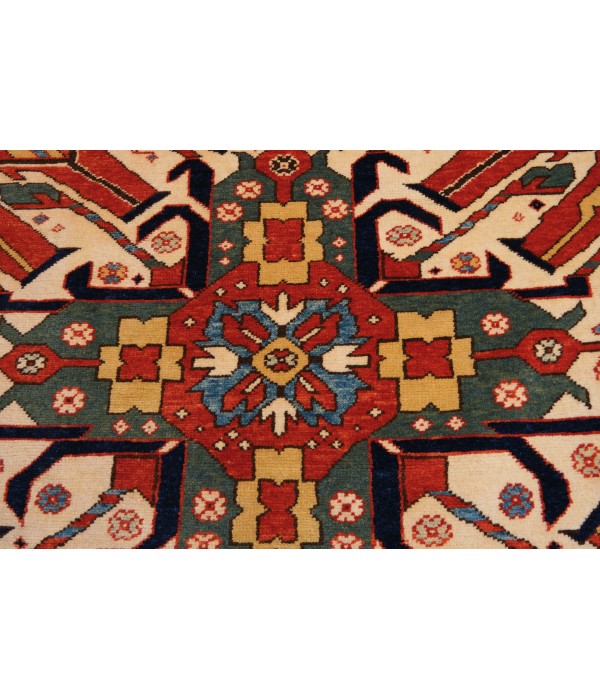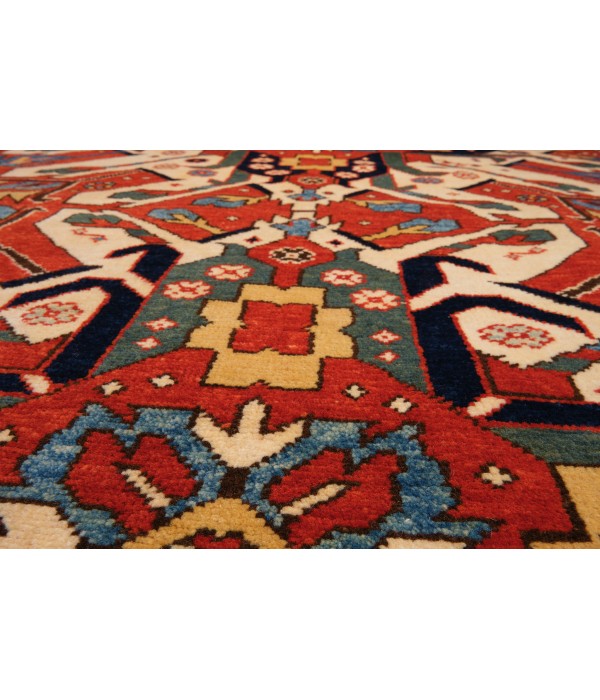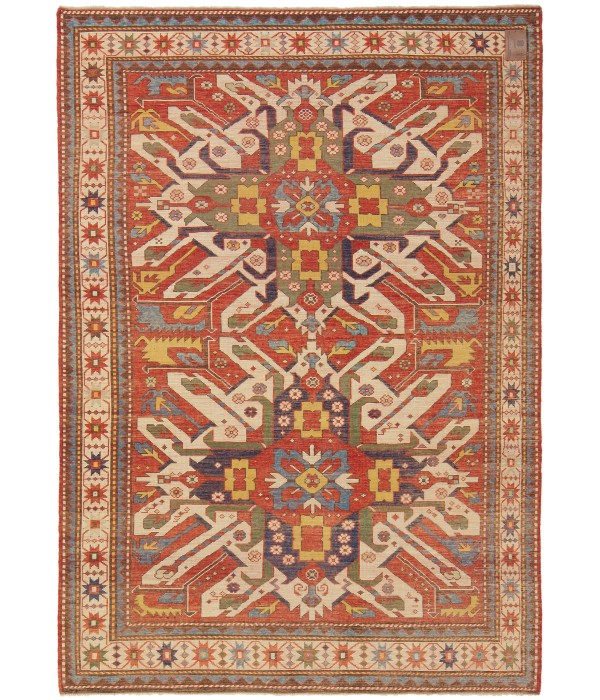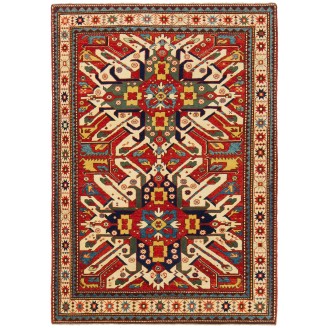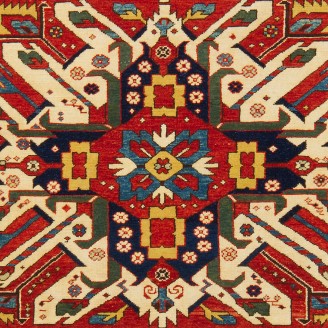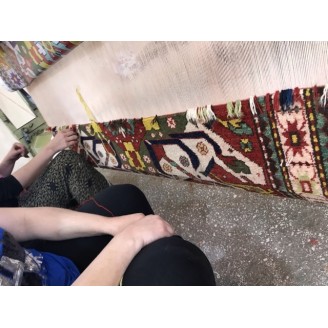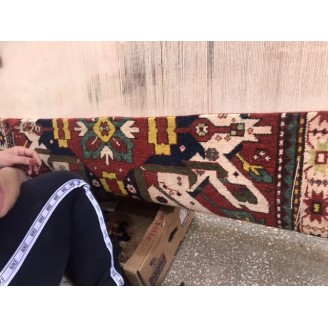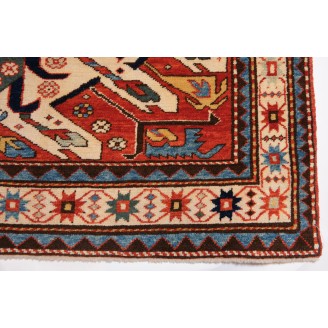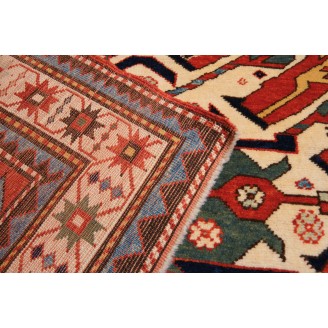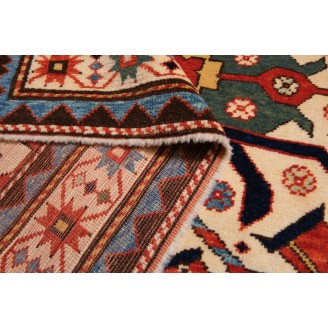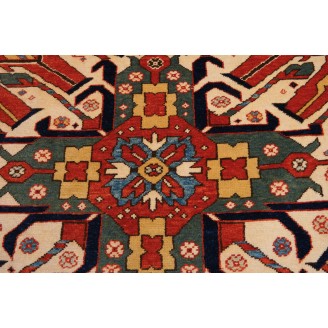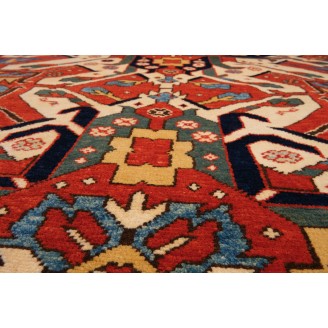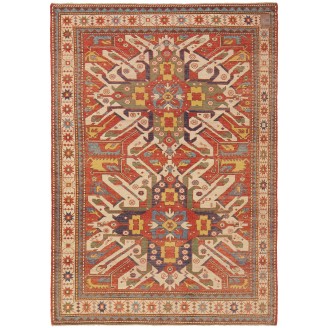 Model: ART00434
Chelaberd Karabakh Rug
The design source of the rug comes from the book
Tapis du Caucase - Rugs of the Caucasus, Ian Bennett & Aziz Bassoul, The Nicholas Sursock Museum, Beirut, Lebanon 2003, nr.29
and
Oriental Rugs Volume 1 Caucasian, Ian Bennett, Oriental Textile Press, Aberdeen 1993, nr.93
and
Caucasian Carpets, E. Gans-Reudin, Thames and Hudson, Switzerland 1986, pg.144
. This is a large medallion rug from the late 19th century, Karabakh,
Chelaberd
(a village slightly to the southeast of Chondzoresk) region, Caucasus area. At Chelaberd, carpets were manufactured according to strict regulations; and, as a result, dimensions, motifs, and borders are approximately the same throughout. This example bears large medallions on its red ground; the colored features stand out well against the white ground. There has been all manner of suggestions as to the identity of this cruciform motif spiked with long-stemmed flowers: according to various traditions, it has been taken for a bird in flight, a sun flashing its beams of light, crossed swords, or even the coat of arms of a family or town. As a result, this type of carpet is habitually called an
'Eagle Kazak (Adler in German)', 'Sun or Sunburst Kazak', 'Sword', or 'Escutcheon' Carpet
. A multiplicity of elements complete the decor in the field; figures, animals, flowers, rosettes, suns, and crosses. The small lozenge set in the heart of the medallion is delicately patterned with flowers in the corners and on the red ground. The design of this rug is interpreted and the most appropriate colors to match the original are used for this rug.
Color summary:
 8 colors in total, most used 4 colors are;
Imperial Red  415 (Madder Root)
Natural Wool Color  320 (No Dye)
Burnt Coffee  102 (No Dye)
Cadet Blue 26 (Spurge - Indigo)
Group: Caucasian Rugs Family
Area: Karabagh region
Material of Pile: Natural Dyed Hand-spun Wool
Material Warp / Weft: Wool on Wool
Structure: Symmetrical knot
Knots Density: 36x29
Pile (mm): 3
Production Place: Southeastern Anatolia – Diyarbakir - Lice
Weight: 5.90kg
Location: Istanbul
Stock: In Stock
Dimensions:
4 ft 7 in x 6 ft 6 in ( 140cm x 199cm )
Ask a Question About This Product