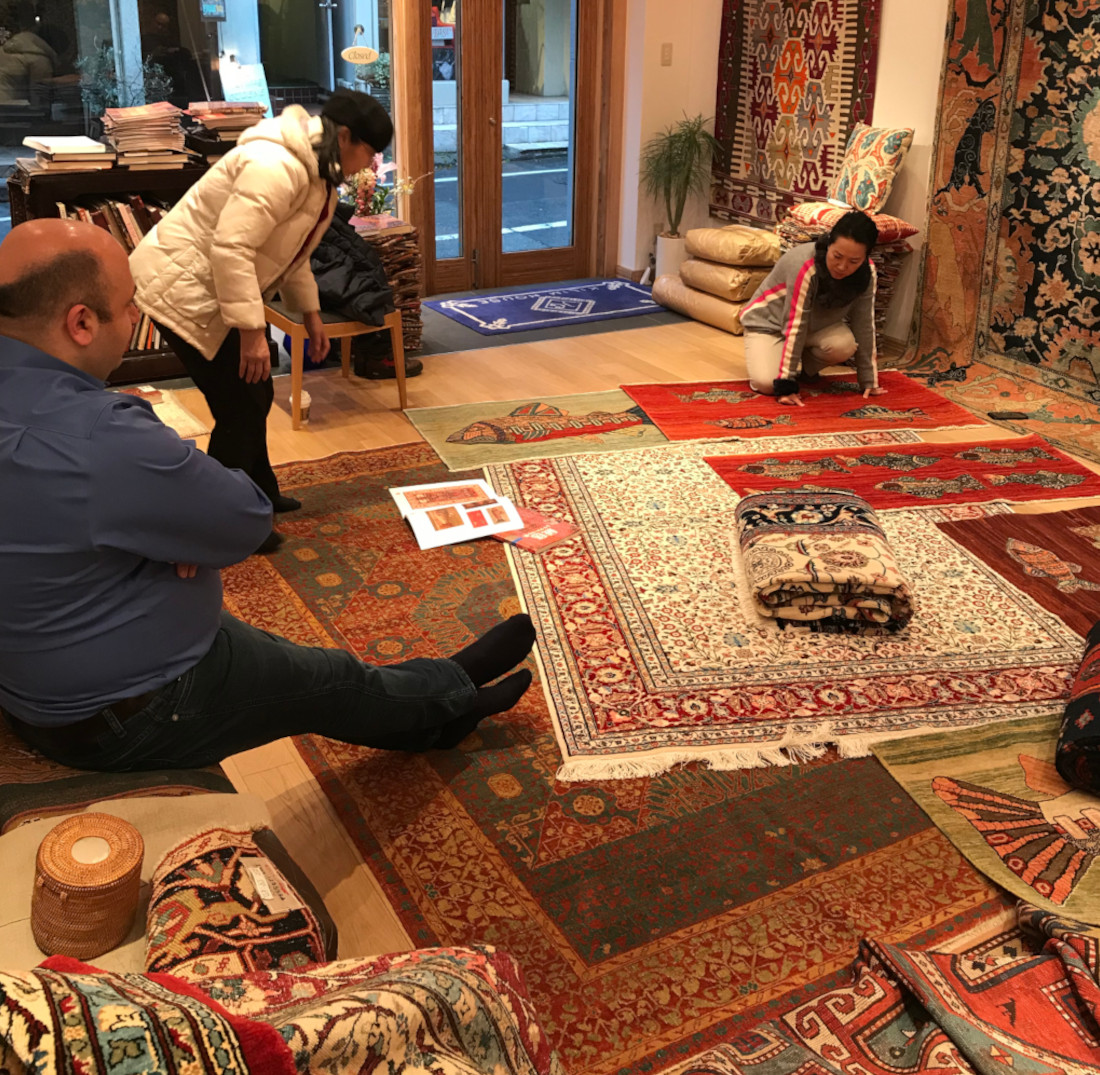 Photo: A view from the store.
Our Cuture
We know and believe that the geography we come from, our past and our lifestyle are the most important bond between us in order to carry the oriental carpet art and culture to the next generations along with our core values in our ongoing growth journey.
We are aware that the way to achieve this goal and carry this priceless art and culture to the future depends on a lot of work with all our people every day, while adhering to our core values.
Hospitality is one of the most important values that this geography has taught and bequeathed to us. It is extremely important and valuable for us that you feel this feeling not only by looking at our oriental carpets, but from the moment you contact us.
For us, art is meaningful in the sense that it brings together various cultures around the world. It is an honor for us that oriental carpet art and culture have been instrumental in this for centuries and that we are a part of this business.
our collection | hand-woven oriental & modern rugs
The Stunning Motifs of William Morris