Islamic Rug Family
Shirvan
The Shirvan district is a loosely defined region south of the Greater Caucasus and east of the Gendje weaving areas. It includes the Apsheron Peninsula, where the city of Baku is located, and its inhabitants are almost entirely Azeri Turks, with small groups of Armenians and Tats.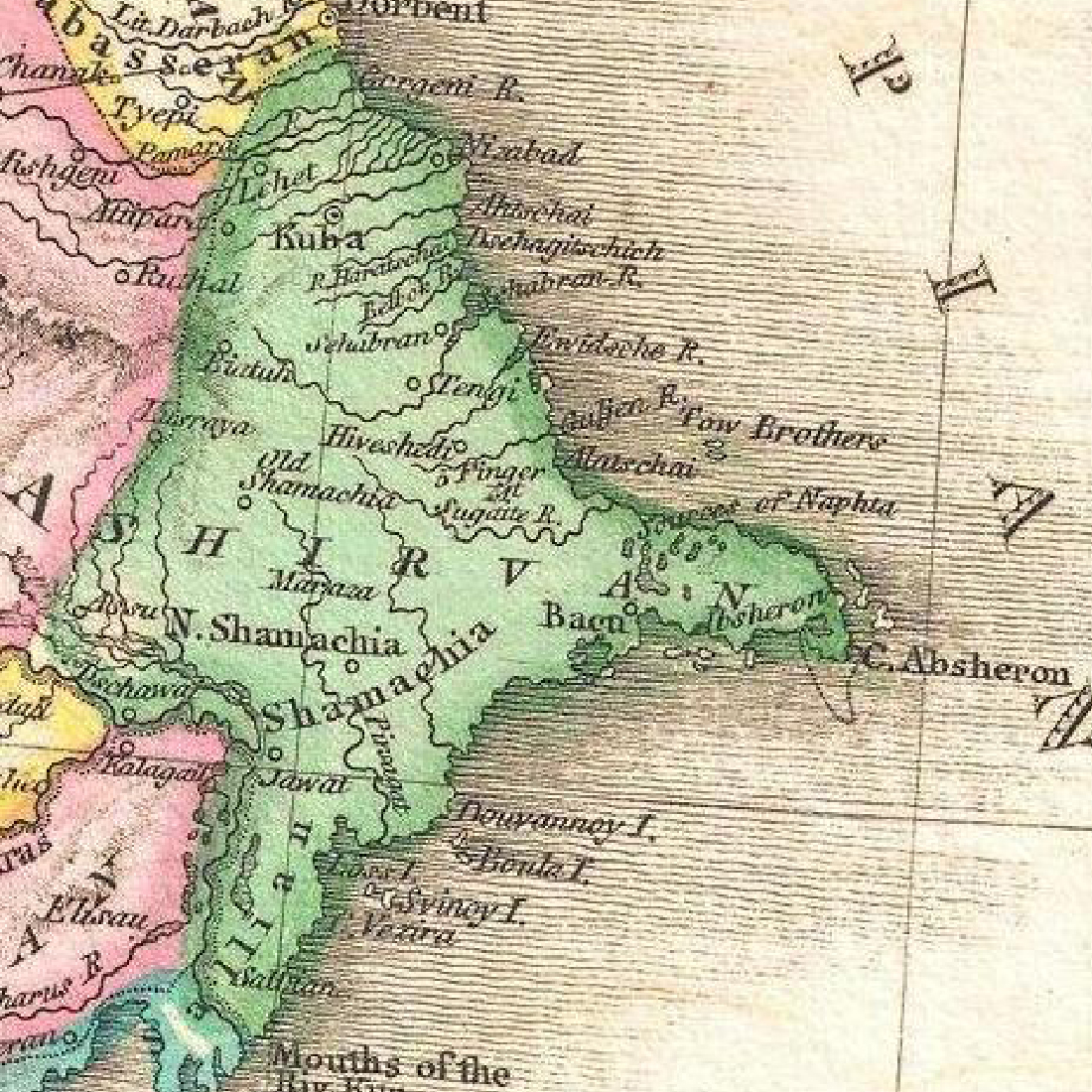 1818 map of Persia by John Pinkerton
Past and Future
History
Shirvân. Shirvân was formerly a khanate in the central eastern Caucasus, with its capital at Shemakha. Rugs of nineteenth-century Shirvân typically have about 113 symmetric knots per square inch. Their area averages about 28 square feet. They are wool warped and may have either cotton wool wefts. Many of these rugs are woven in the prayer design with a lattice or rows of stylized flowers or blossoms occupying the field. Design types are Afshan, Akstafa, Bijov, Chajli and Marasali.
Patterns, motifs, symbols
Pattern
In design there is little to distinguish the Shirvan from other finely woven Caucasian rugs, as one finds everything from medallions to designs made up of small repeating figures; older Shirvans tend to be more floral than rigidly geometric. Generally the effect is not so bold as in the Kazak, and some rugs show a Persian influence. Most Shirvans are of prayer rug size, but we also have runners and a few rugs up to about 5 x 12 feet. The colors are somewhat more subdued than in Gendjes or Kazaks, with more use of blue and ivory.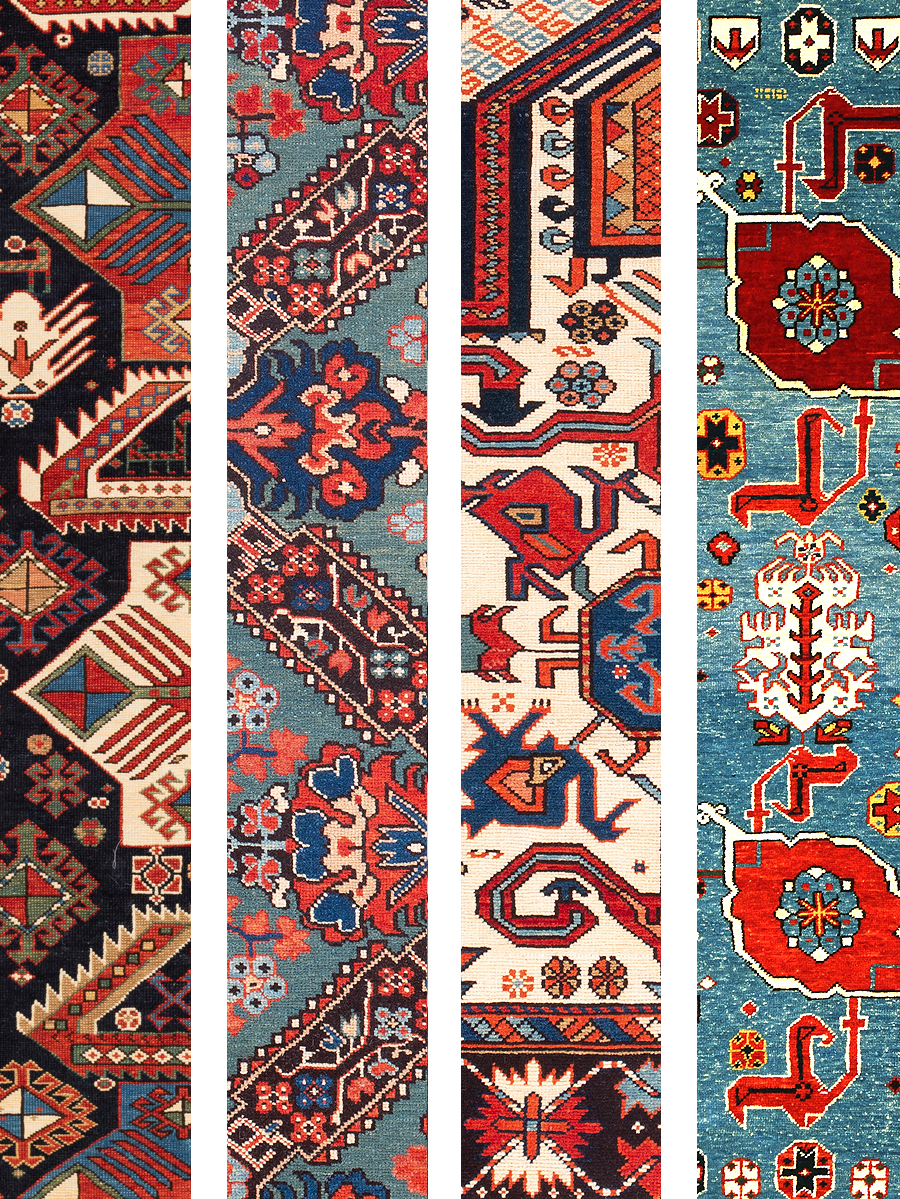 Our Weaving Process
Weaving and Production
Shirvan rugs are often constructed on a warp of brown strands twisted with white. The wefts are usually of white wool, but in some of the later specimens are cotton. One end is fringed, and the other shows loops, often woven into a selvage, while the sides are almost always double overcast in white or blue wool or cotton. The knotting is relatively fine, and the pile much shorter than in the Kazak, Gendje, or Kara bagh.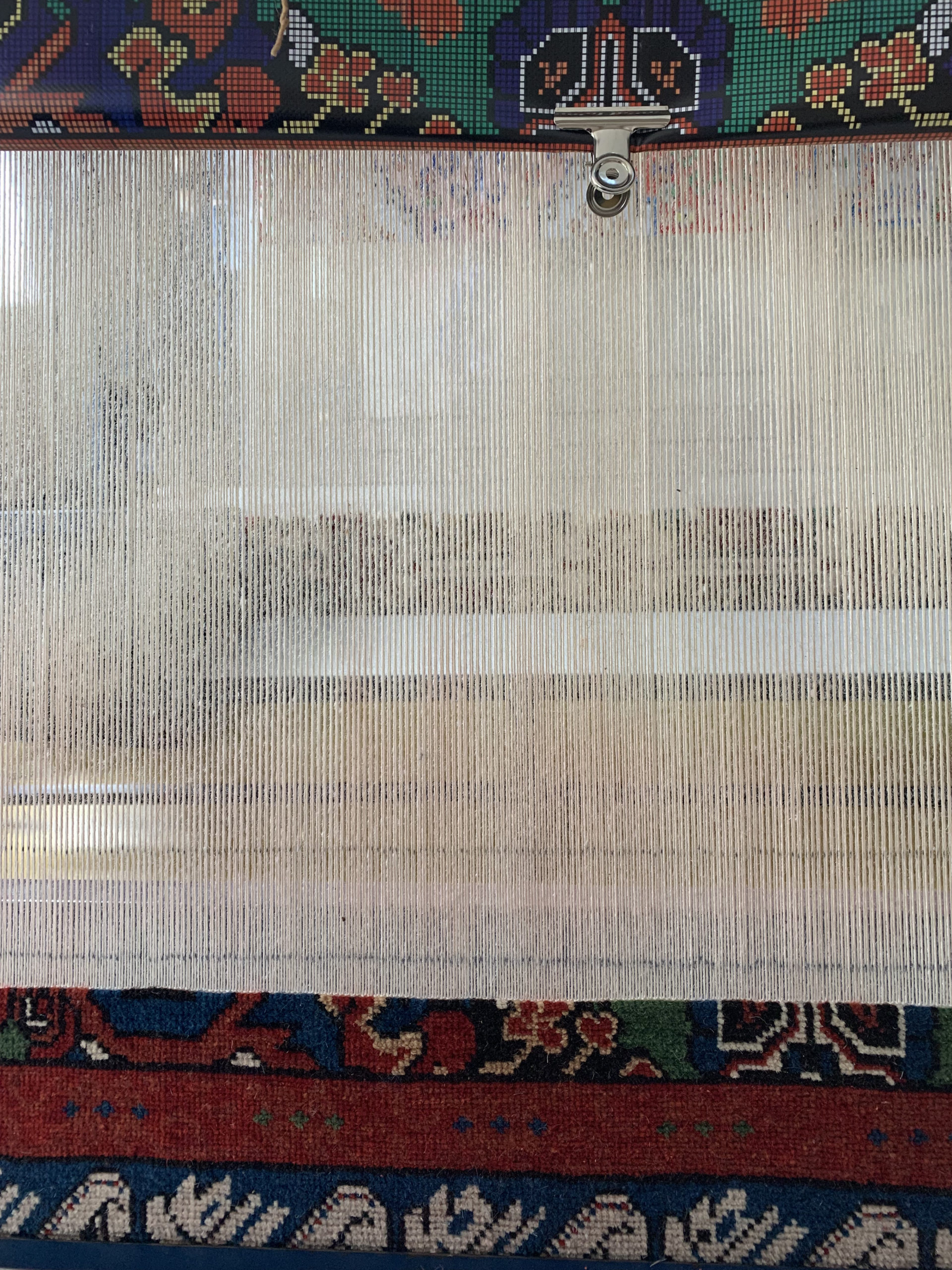 Photo: Shirvan Rug Weaving, 2019 Harran
Selected Products
Shirvan Rug Collection