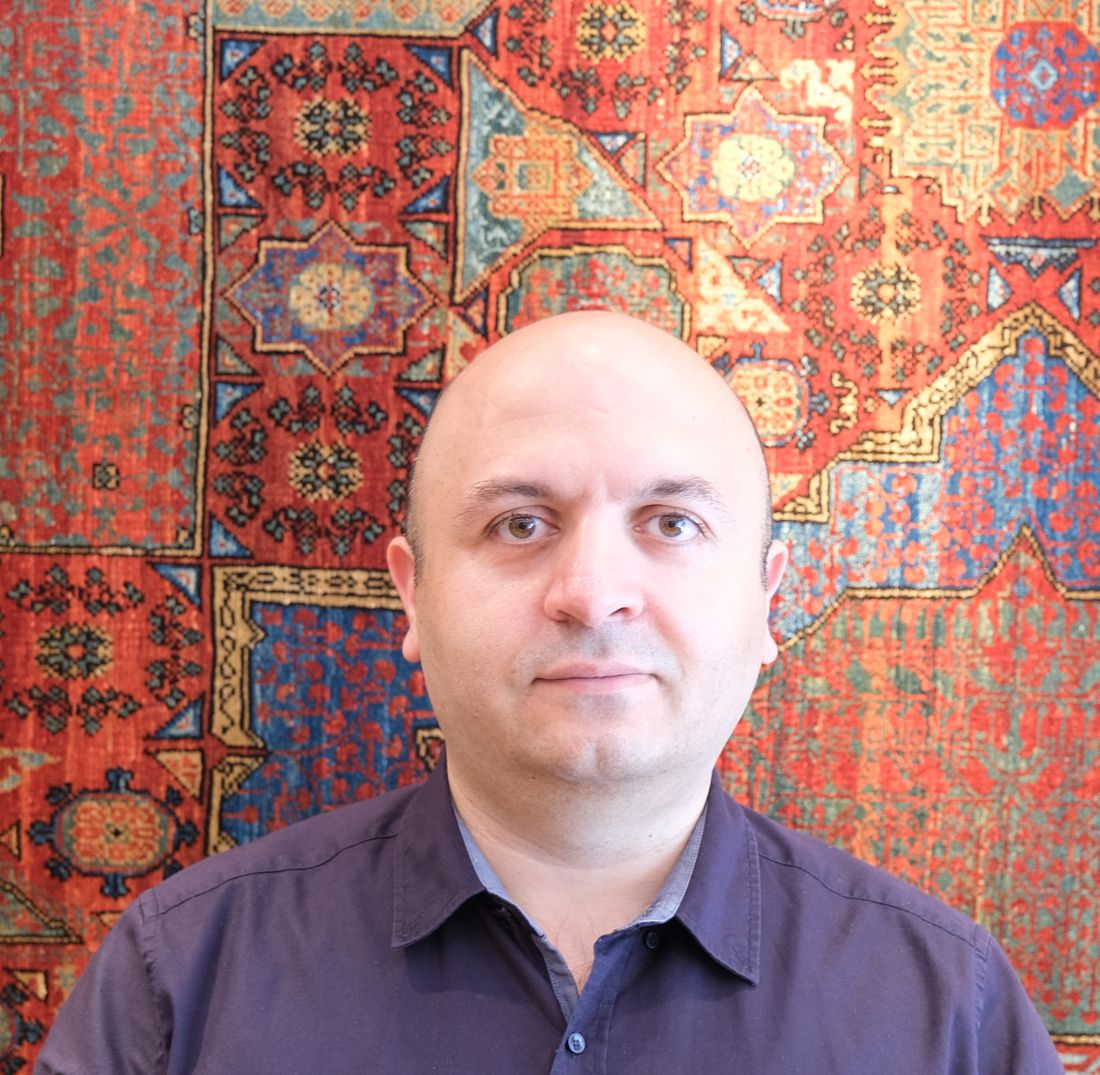 Hakan Karar, President and CEO
Message from the President
A message from the president about ARARAT's mission and a vision
I am deeply grateful for the support we have received from all our customers.
Oriental rug market was mainly based in Europe and the US, and most of the oriental rug production was to meet the demands of the Western market. Since we started oriental rug business in Japan, my viewpoint about rug production has changed. Because unlike other modern countries where mechanisation has wiped out craftsmen, Japan, through ups and downs, has managed to pass down the centuries-old unique handicraft culture from generation to generation, preserving traditional techniques still continues to today while also incorporating materials and designs in line with the times.
Kimono is quite a good example; there are some workshops in Kyoto such as Kawashima Orimono which was established more than 200 year ago and is still thriving to this day.
When my father went to Germany to his PhD works at Bochum University, he realise that the rugs and kilims he surrounded in his childhood was an art for westerns but it was just daily using materials for him.
Like my father, having spent nearly half of my life in Japan and learned its culture, I have realized that there is a greater meaning in what we do.  We are keeping the art of handcrafted rug making alive in an era of ever growing mass production and mass consumption.  
Health comes first amid the COVID-19 pandemic and so I wish to extend my best wishes to all our customers. Please take good care of yourselves and stay safe. I sincerely appreciate your ongoing support.