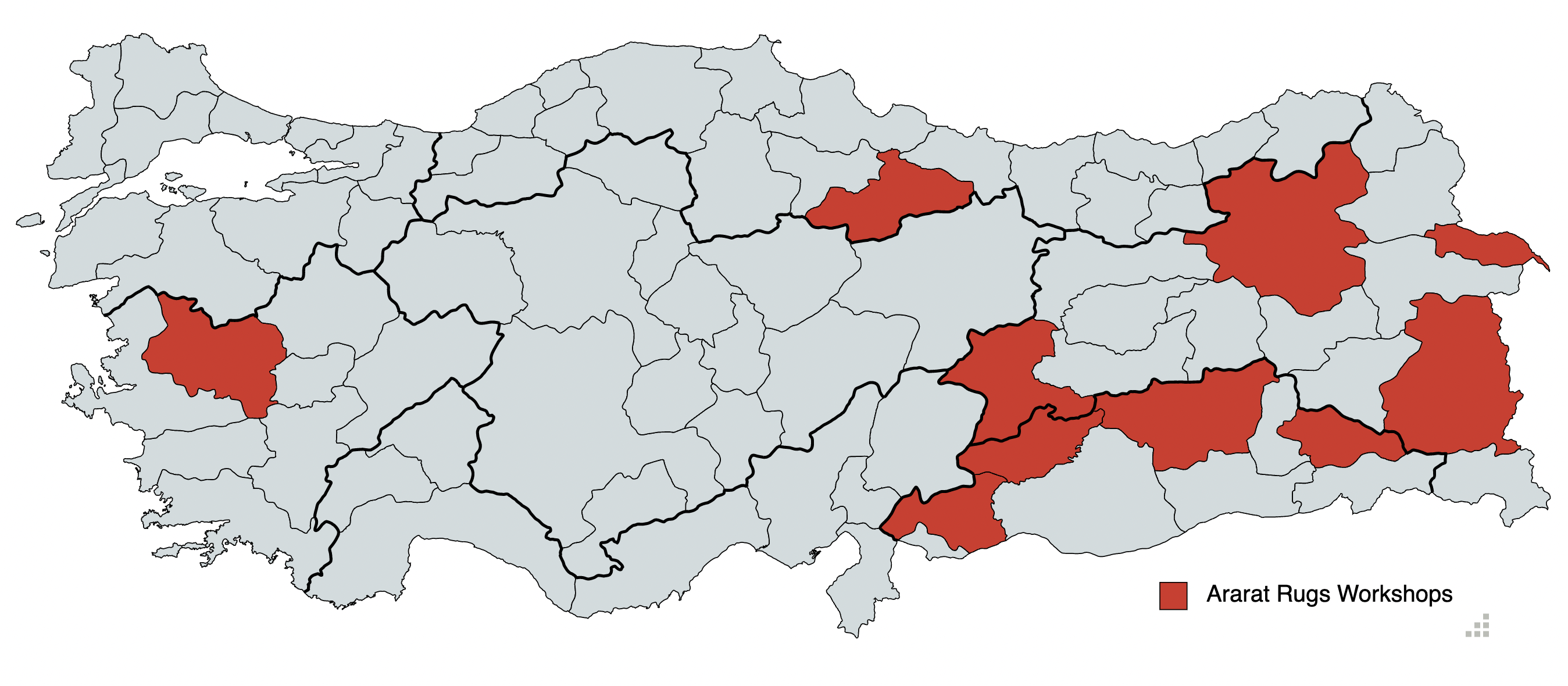 Our Weaving Workshops Are Expanding
Geography is a very challenging factor for us. We have weaving workshops in Adiyaman, Malatya, Diyarbakır, Antep, Siirt, Erzurum, Amasya, Tokat, Igdir, Van, and Manisa. Our workshops are found in villages, mountain villages, city centers, and districts. The reason why there are different areas is that we are trying to choose experienced weavers. Mountain villages can not be accessed in winter and we have large carpets woven into those areas. We encourage married women to work in city center workshops, and we create children's playgrounds in our workshops.
We do much research before opening a workshop due to the weavers' experience. We work in partnership with local governments and public education centers and select villages suitable for weaving and hosting experienced weavers. We first send an instructor to the selected regions. We receive incentives from local governments for our contribution to job opportunities and vocational training, and they often provide us with suitable buildings to establish new workshops. Our weaving instructors are paid by the state and are covered by us during the summer vacations. All of our weavers have social security and are all registered workers. Slavery, child labor, and employing uninsured workers are legally prohibited in Turkey and are the issues we care about the most. We are very sensitive about the social security and earnings of our employees.
Our aim is to empower women at work. The monthly salaries of our weavers  helping them to increase their social status and self-confidence, and we are very pleased. In this way, interest in weaving and traditional arts is increasing in the region. Most of the times, salaries

are higher than their husbands and fathers, which can lead some difficulties in social-statue balance in the villages. We are also struggling to handle the balance within the weavers, families and villagers.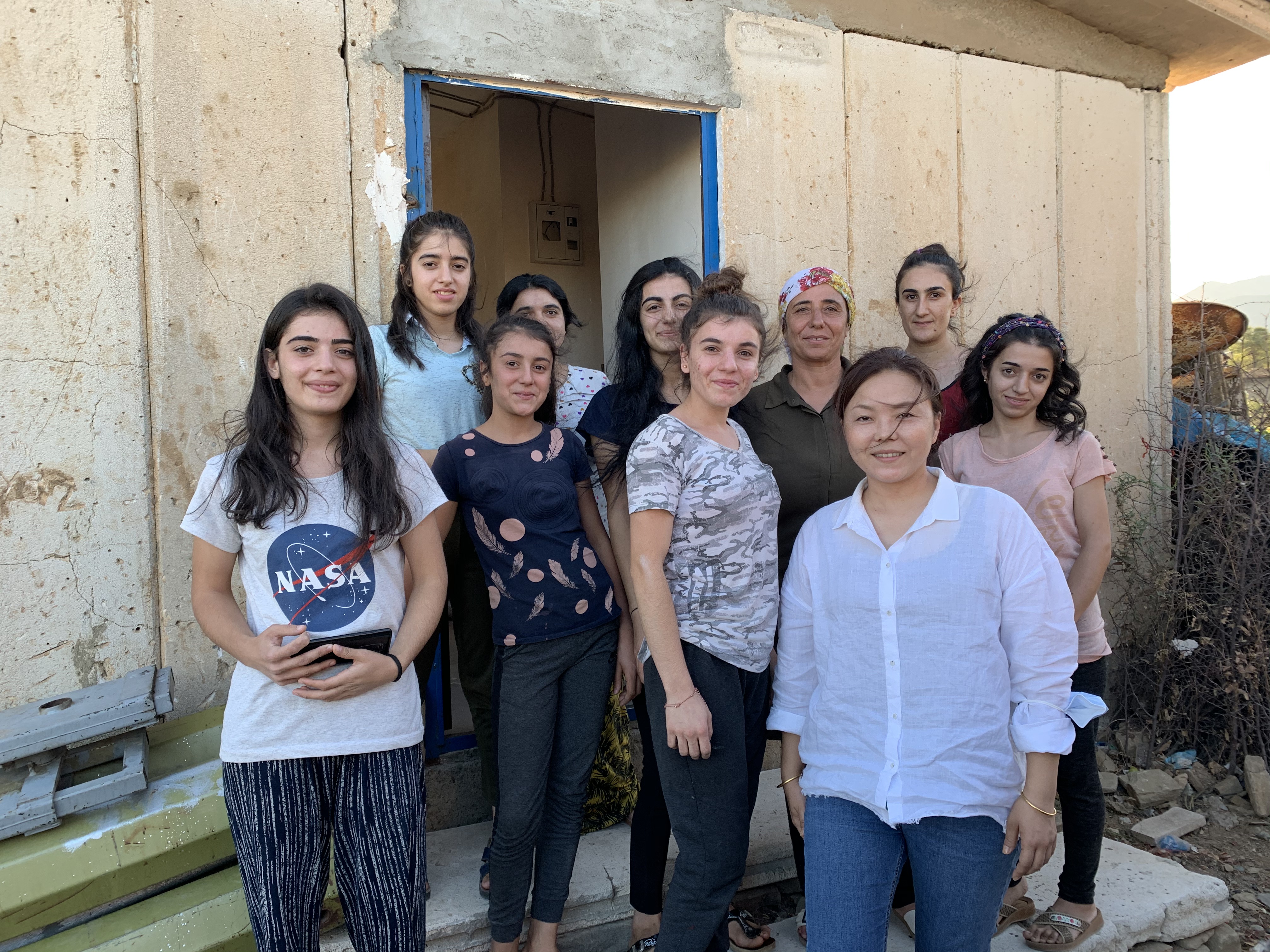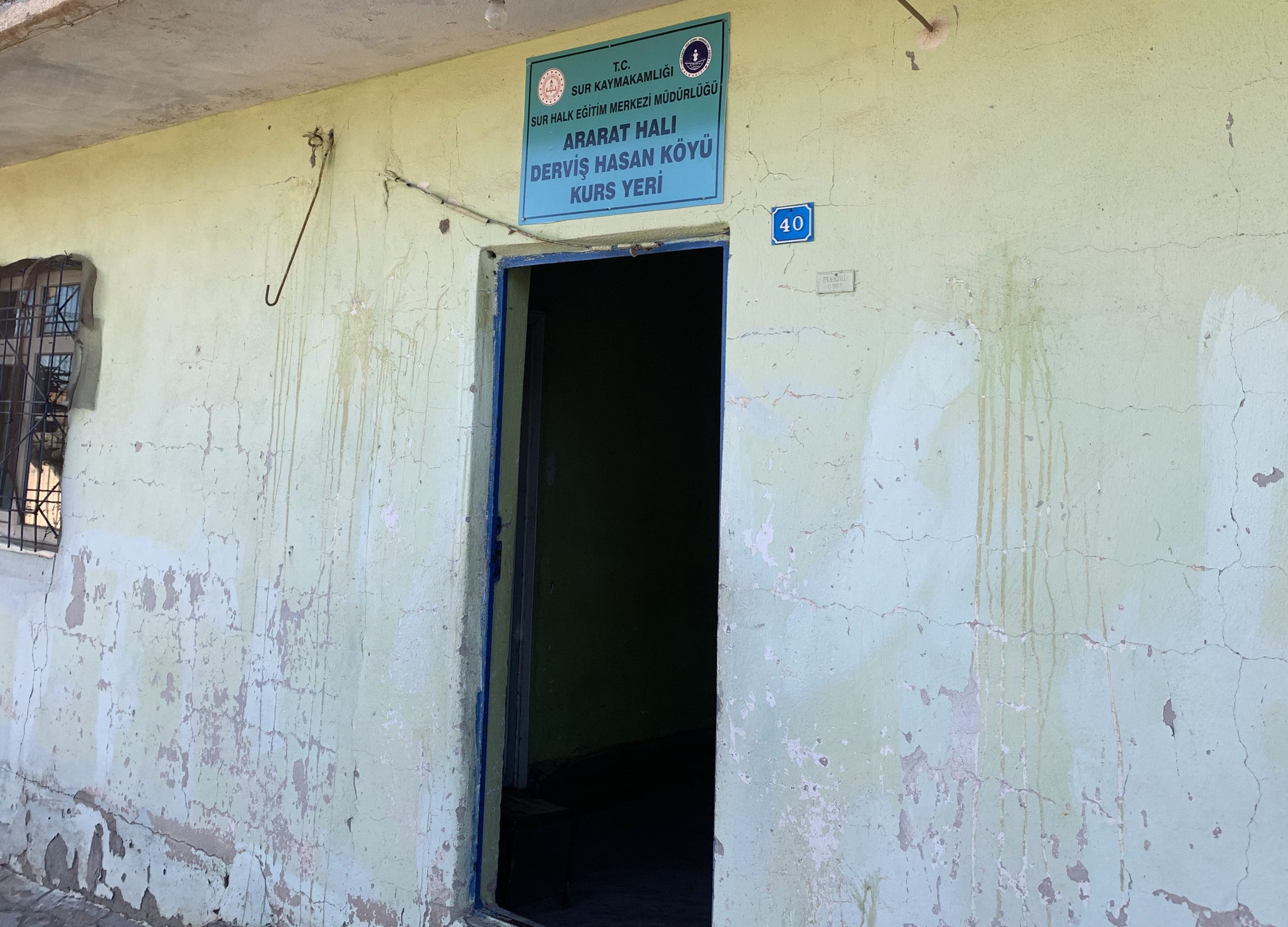 Ararat Rugs is expanding into a new local workshop in Adıyaman City. The project encourages local women to learn the art of weaving, providing them with a source of income, before exporting the products worldwide. We promote regional products on an international scale while helping the local economy. Women who have been trained in the craft, manufacture the carpets and weave the requested patterns in the workshop, and we sell the handwoven carpets internationally. Local housewives have been taking weaving courses for two months, adding that it was a great initiative for local women wanting to join the workforce with the preservation, development, and promotion of the city's carpets and rugs in collaboration with the Government Public Education Center.