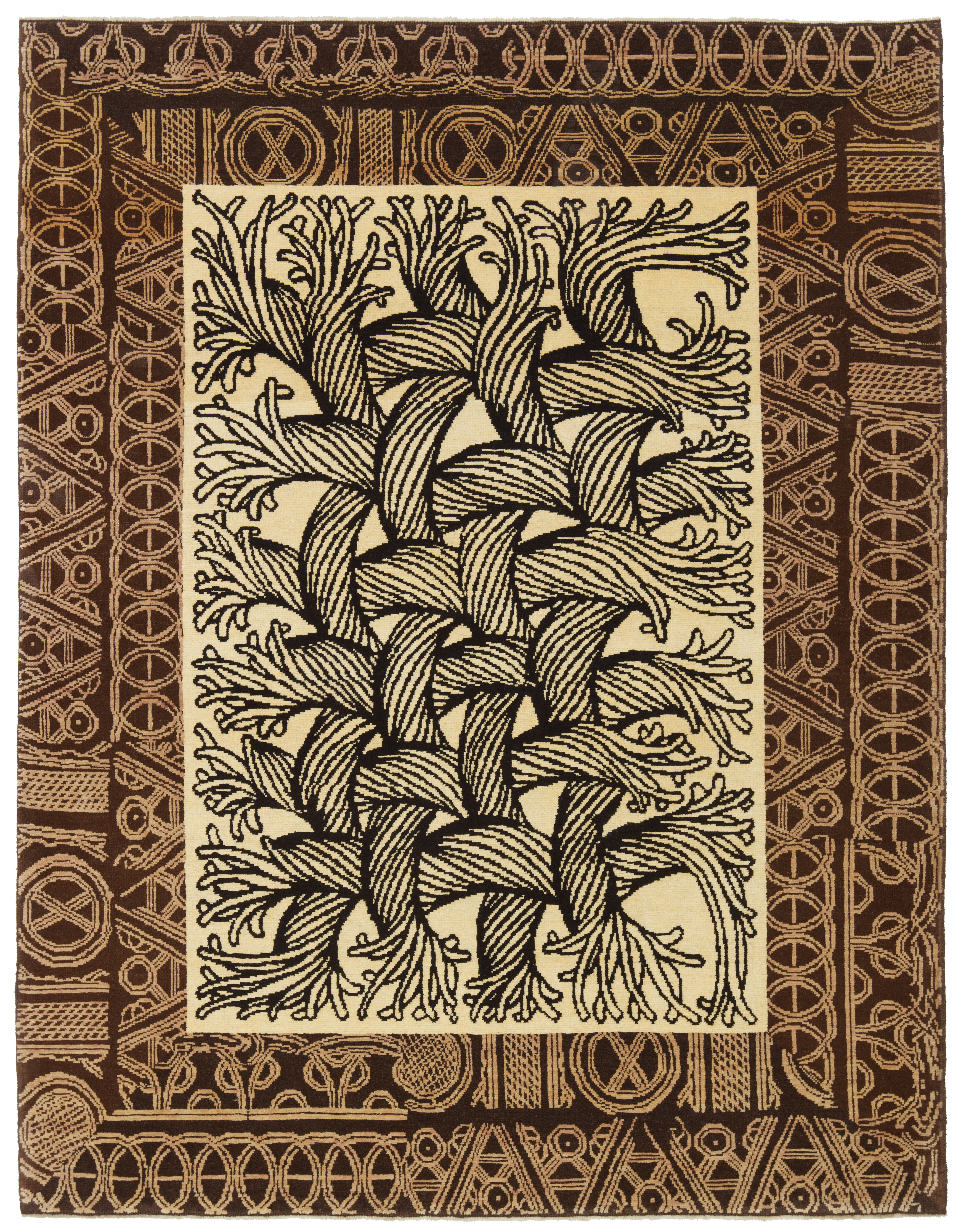 Usable Art & Investing in Carpets
Art is a diverse range of human activity, and resulting product, that involves creative or imaginative talent expressive of technical proficiency, beauty, emotional power, or conceptual ideas.
There is no generally agreed definition of what constitutes art, and its interpretation has varied greatly throughout history and across cultures. In the Western tradition, the three classical branches of visual art are painting, sculpture, and architecture. Theatre, dance, and other performing arts, as well as literature, music, film and other media such as interactive media, are included in a broader definition of the arts. Until the 17th century, art referred to any skill or mastery and was not differentiated from crafts or sciences. In modern usage after the 17th century, where aesthetic considerations are paramount, the fine arts are separated and distinguished from acquired skills in general, such as the decorative or applied arts.

Functional Art
While we often think of fine art as objects to look at, and not touch, numerous notable artists have created phenomenal works of functional art throughout their careers. Like sofas, chandeliers, furnitures and carpets in daily use.
Although the main reason for acquiring a handmade carpet is for use, it can also be considered a worthwhile investment. When considering buying a carpet for investment one should opt for a handmade carpet made of natural dyes and high-quality wool, though we don't recommend silk carpets cause of their vulnerability while aging and because they cannot be used in daily life. Besides the general state of the carpet, it is important to examine the condition of the knots. This will determine how well the carpet will age with time and use. A carpet with unique motifs and coloring tends to increase in value and this applies to both exclusive Ararat's Classical & Modern Wool Rugs.
A handmade carpet that is properly cared for will undoubtedly increase in value making it one of the most rewarding investments one could make.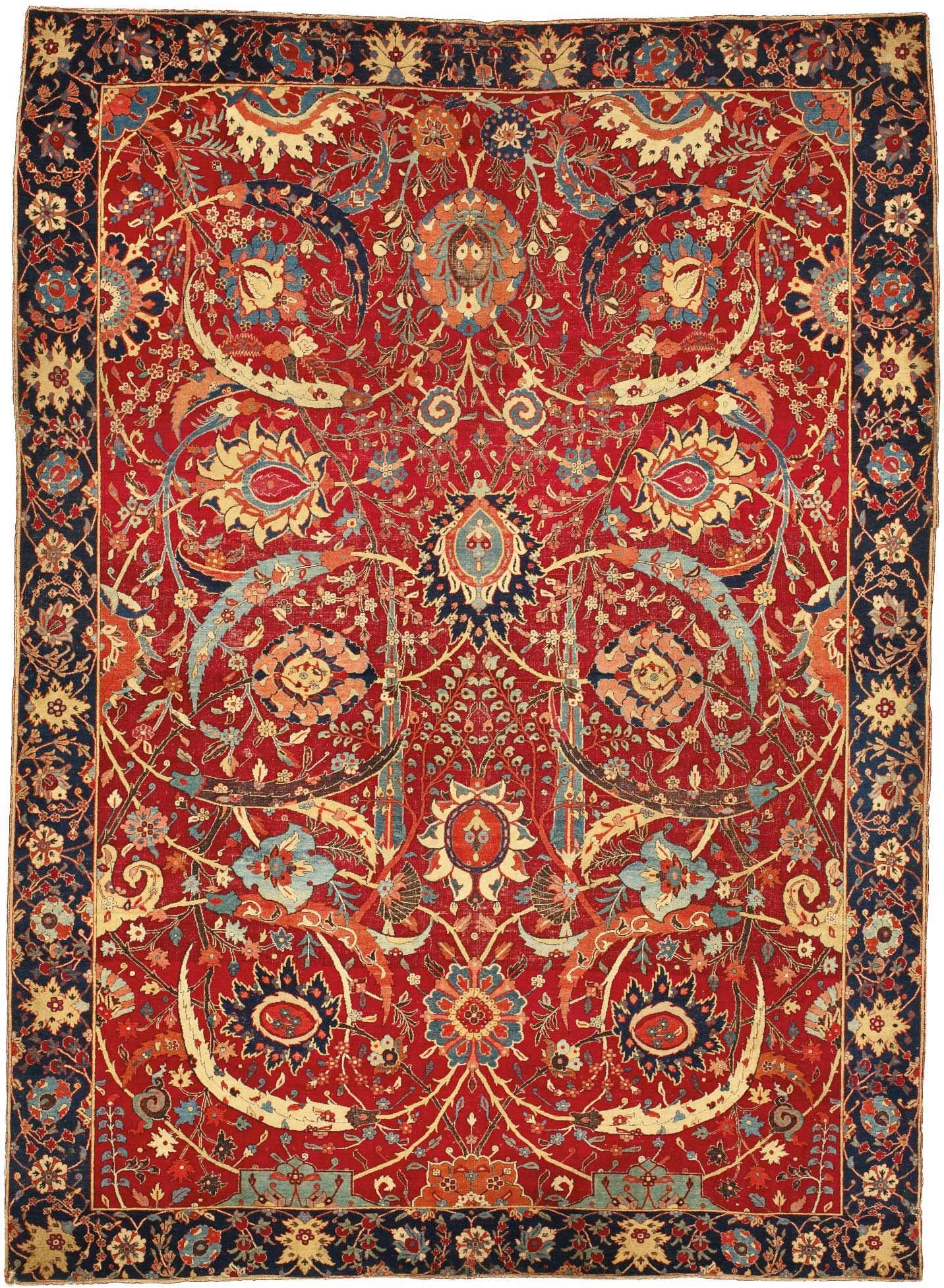 The most expensive carpet in the world
The most expensive carpet was sold at a Sotheby's auction for a record 33.8 million dollars in 2013. It is believed to be an early 17th century Kerman carpet with a rare "vase" technique set on a red background. This record shuttered the previous sale of yet another Kerman carpet in 2010 that was sold for 9 million dollars.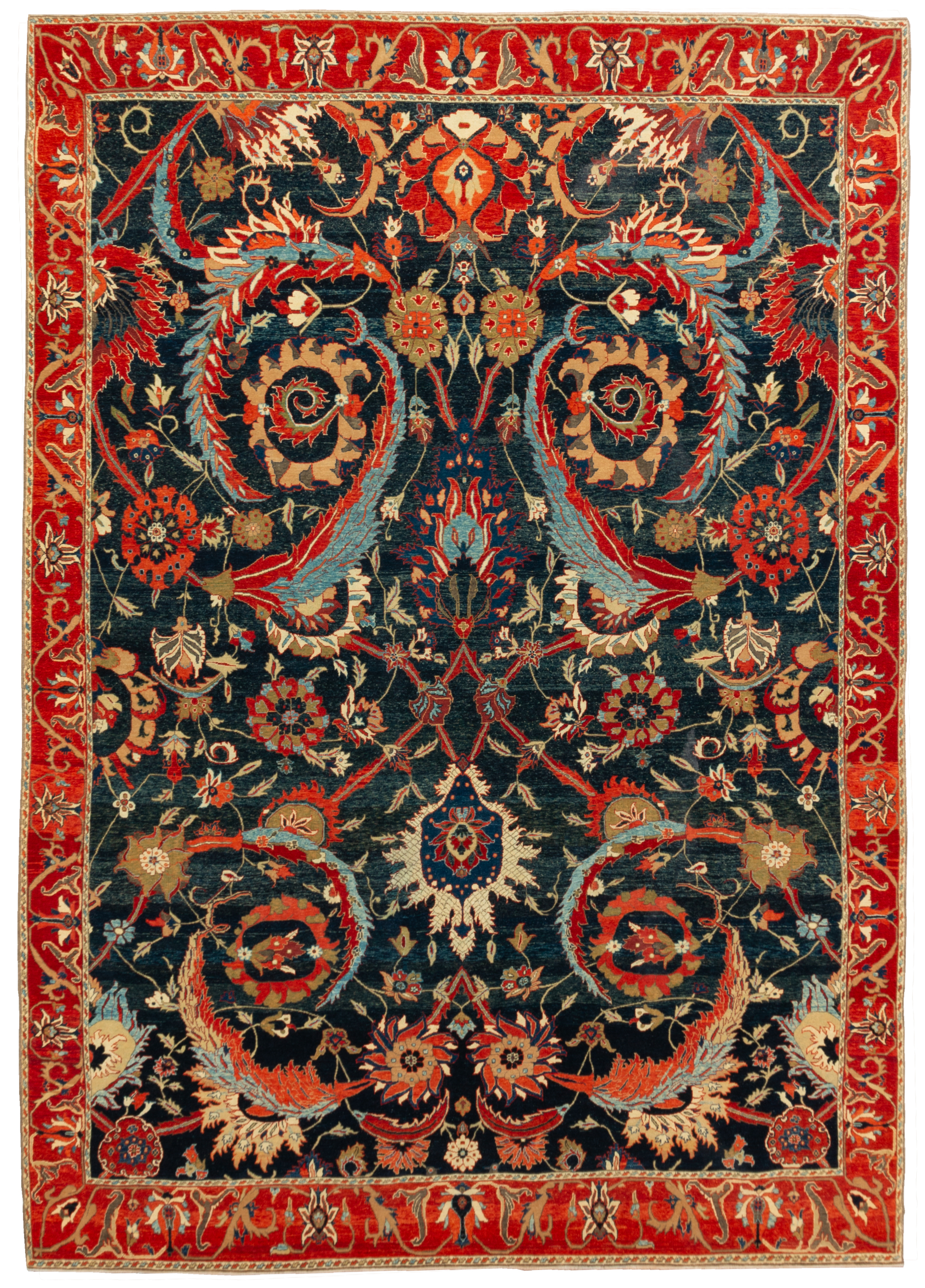 It's a famous carpet design as 'Kerman Vase Technique Carpet, The Most Expensive Rug Sold at Auction. This carpet is  interpreted by our designers, all natural materials used and vivid colors are chosen for this carpet. (Ararat Rugs)