29 Dec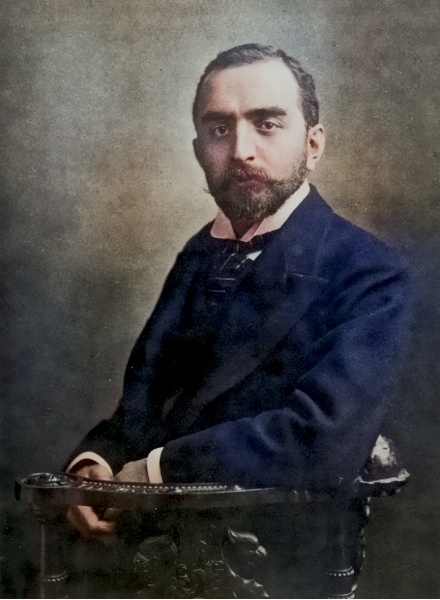 Voyage Of Rug
Calouste GULBENKIAN: His Museum & Collection
Calouste Sarkis Gulbenkian (23 March 1869 – 20 July 1955), nicknamed "Mr. Five Per Cent", was a British-Armenian businessman and philanthropist. He played a major role in making the petroleum reserves of the Middle East available to Western development and is credited with being the first person to exploit Iraqi oil. Gulbenkian traveled extensively and lived in a number of cities including Istanbul, London, Paris, and Lisbon.
Throughout his life, Gulbenkian was involved with many philanthropic activities including the establishment of schools, hospitals, and churches. The Calouste Gulbenkian Foundation, a private foundation based in Portugal, was created in 1956 by his bequest and continues to promote arts, charity, education, and science throughout the world. It is now among the largest foundations in Europe. By the end of his life, he had become one of the world's wealthiest people, and his art acquisitions were one of the greatest private collections.

Art collection
Gulbenkian amassed a huge fortune and an art collection which he kept in a private museum at his Paris house. An art expert said in a 1950 issue of Life magazine that "Never in modern history has one man owned so much." His four-story, three-basement house on Avenue d'Iéna was said to be crammed with art, a situation ameliorated in 1936 when he lent thirty paintings to the National Gallery, London, and his Egyptian sculpture to the British Museum.
Throughout his lifetime, Gulbenkian managed to collect over 6,400 pieces of art. From René Lalique alone, Gulbenkian commissioned more than 140 works over nearly 30 years. The collection includes objects from antiquity to the 20th century. Some of the works in the collection were bought during the Soviet sale of Hermitage paintings.
While Gulbenkian's art collection may be found in many museums across the world, most of his art is exhibited at the Museu Calouste Gulbenkian in Lisbon, Portugal. The museum was founded according to his will, to accommodate and display his collection, now belonging to the Calouste Gulbenkian Foundation. Of the roughly 6,000 items in the museum's collections, a selection of around 1000 is on permanent display.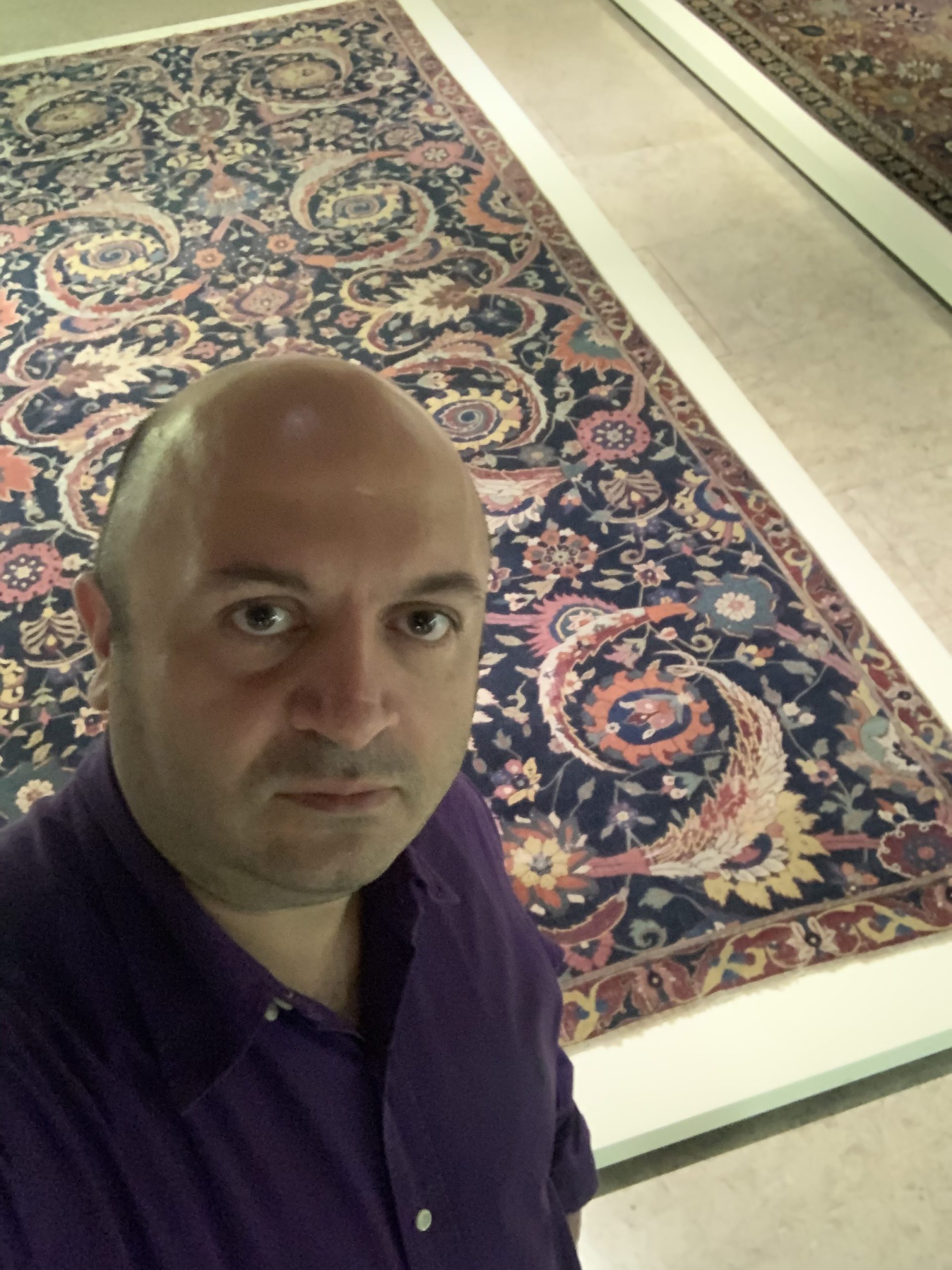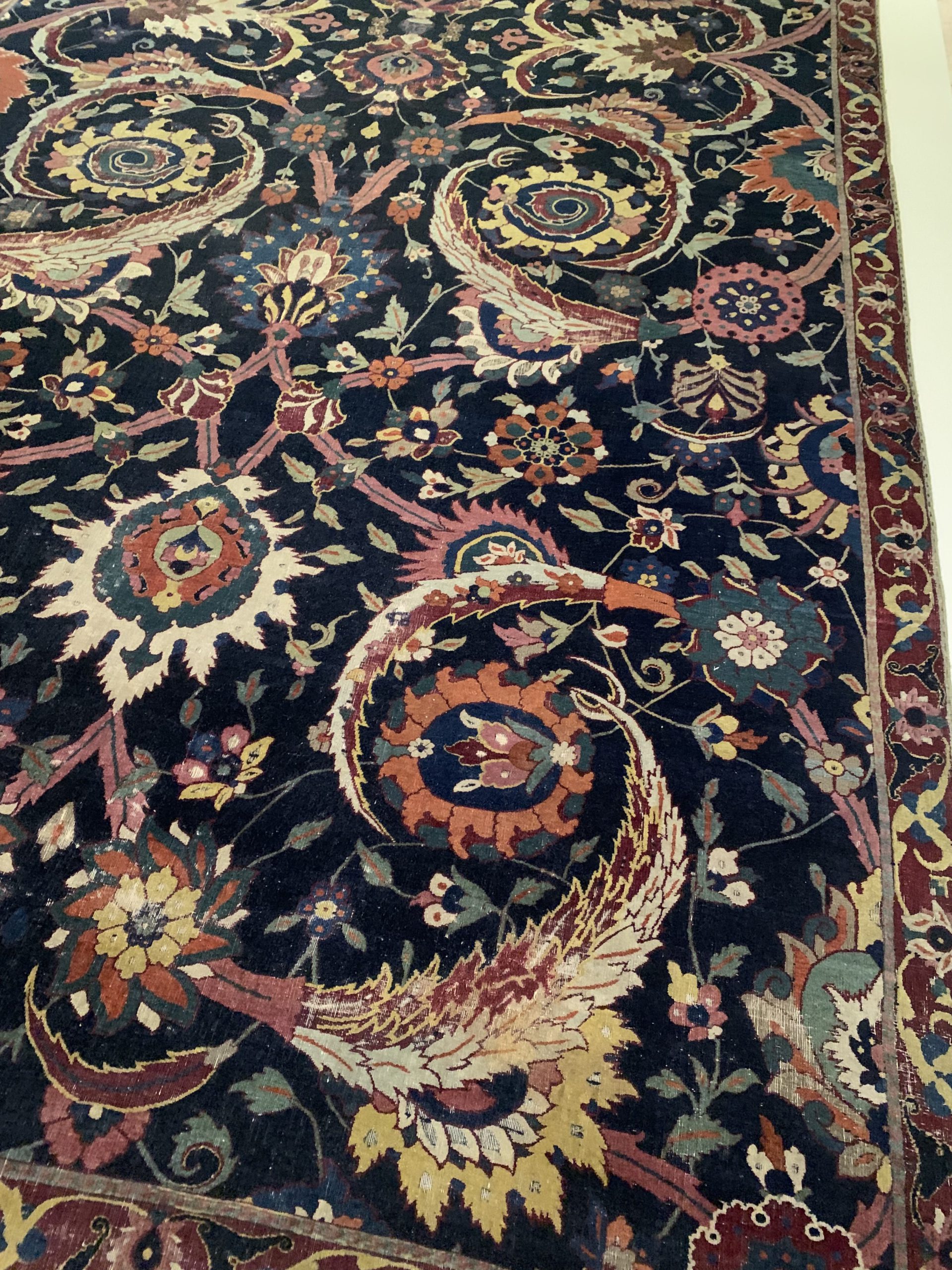 As Ararat Rugs, I had the opportunity to visit the Calouste Gulbenkian Museum at Lisboa recently and examined many of the collected art & antiques such as Safavid period carpets, oriental carpets, textiles, and pottery. I would like to reinterpret some of the carpets that have chosen from the Gulbenkian Collection and produce them with Ararat's quality, experience, natural dyes, and wool. Passing them on to future generations. You can see these new carpets in Our Collection soon. - Hakan KARAR, Ararat Rugs CEO