26 Dec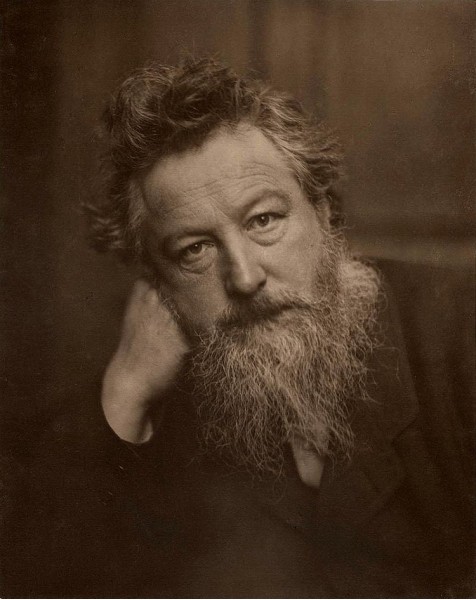 Voyage of Rugs
William MORRIS: The Revival of Handicraft
William Morris is best known as the 19th century's most celebrated designer, but he was also a driven polymath who spent much of his life fighting the consensus. A key figure in the Arts & Crafts Movement, Morris championed a principle of handmade production that didn't chime with the Victorian era's focus on industrial 'progress'. Our collections hold a huge amount of his work – not only wallpapers and textiles but also carpets, embroideries, tapestries, tiles and book designs.
Have nothing in your houses that you do not know to be useful or believe to be beautiful. -William Morris
William Morris (1834-1898), a founder of the British Arts and Crafts movement, sought to restore the prestige and methods of hand-made crafts, including textiles, in opposition to the 19th-century tendency toward factory-produced textiles. With this goal in mind, he created his workshop and designed dozens of patterns for hand-produced woven and printed cloth, upholstery, carpets and other textiles.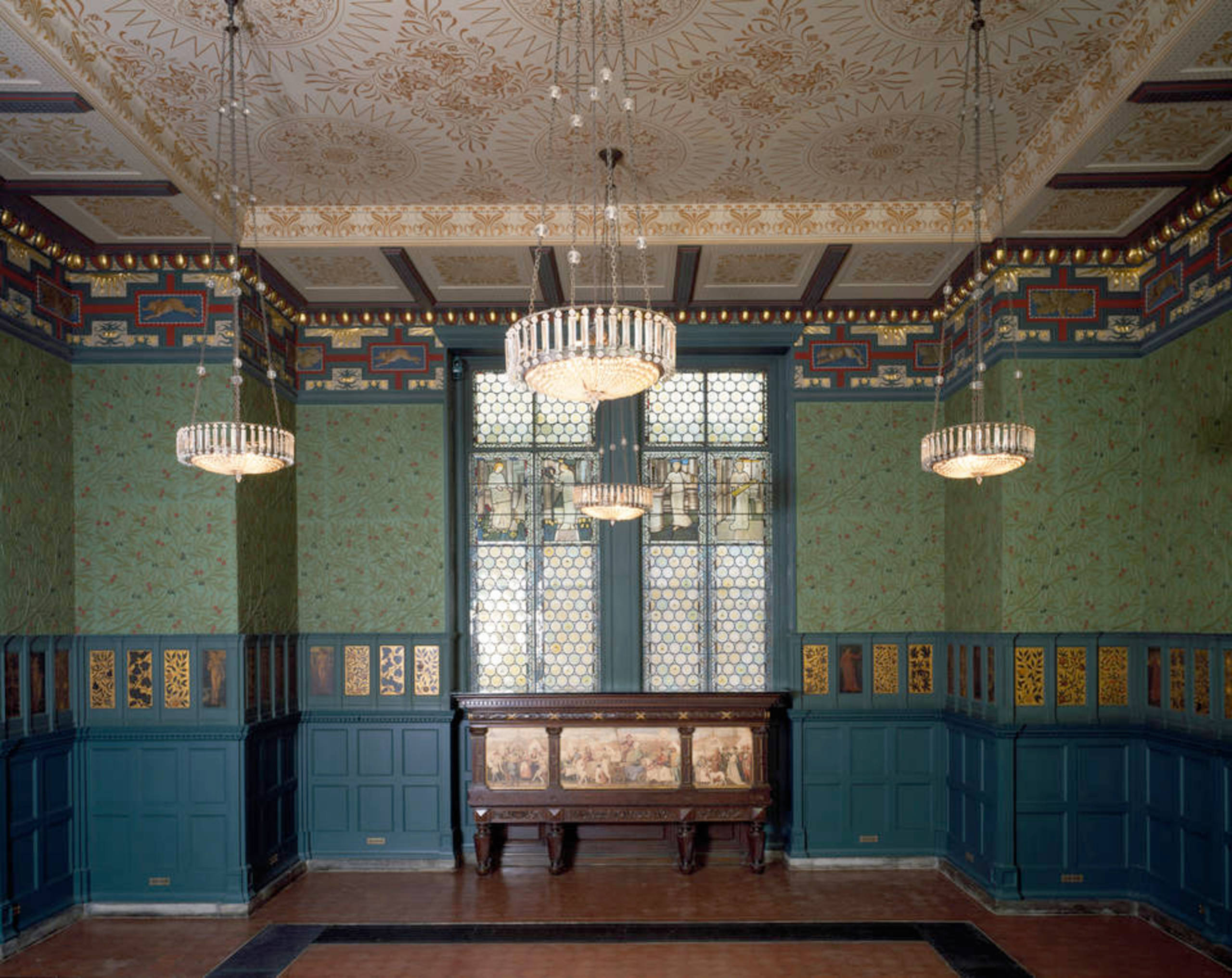 In March 1875, Morris became the sole owner of what became the William Morris Company, buying out the shares of his partners. He decided to diversify the products by adding carpets, a market that was almost totally dominated by original or imitation oriental carpets. Within three months, he had registered his first design for the Cataline floor cloth, a decorative covering for linoleum floors, a material that had been invented in 1855. By December had registered two designs for machine-woven carpets which he had made by the Wilton Royal Carpet Factory. As usual, Morris set a high goal for himself. His aim, he declared, was to make England independent of the Orient through the provision of hand-made carpets which aspire to the status of art. He made a careful study of techniques and materials and made a series of experiments. When he moved to Kelmscott House in 1879 he began to produce a series of carpets called Hammersmith. He hired a labor force of young women to work on looms he set up in the former stables and garage of his London residence. He also revived the art of hand-knotting for making small carpets.

William Morris died on October 3, 1896, but Morris & Co. continued to design and produce textiles he had designed or planned, under the supervision of his chief assistant and Art Director John Henry Dearle. Dearle managed the company's textile works at Merton Abbey until he died in 1932. The firm was finally dissolved in 1940, but his designs continue to be produced and marketed by other textile firms, including Sanderson and Sons, part of the Walker Greenbank wallpaper and fabrics business, which now owns the. "Morris and Co." brand name, and by the department store Liberty of London.

Many of the carpets he designed used the patterns he had invented for printed fabrics, but others, particularly the Hammersmith carpets, resembled the designs he made for his woven textiles. His early carpets sometimes borrowed popular oriental motifs. The designs he made for Axminister and Wilton carpets were less lavish in their ornament and more geometrical, to make them more affordable.

In 1881 he moved the workshop to Merton Abbey, where there was space to weave much larger carpets commissioned by his clients. His designs for these large Hammersmith carpets moved farther away from the Oriental influence and took on a more specifically English style. As with his wallpapers and other textiles, his inspirations were most often flowers, plants, and animals found in English gardens.

One particularly notable design was the Bullerswood carpet, which was made in 1889 for the wool trader John Sanderson, who had a country residence called Bullerswood in Chislehurst, Kent. Morris made two versions of the carpet for the house, in collaboration with his assistant John Henry Dearle. Extremely complex, they were virtual anthologies of all of the motifs of Morris. Morris made one carpet for the living room and another for the front hallway. He also strictly supervised the decoration of these rooms, so they would be in harmony with the carpet.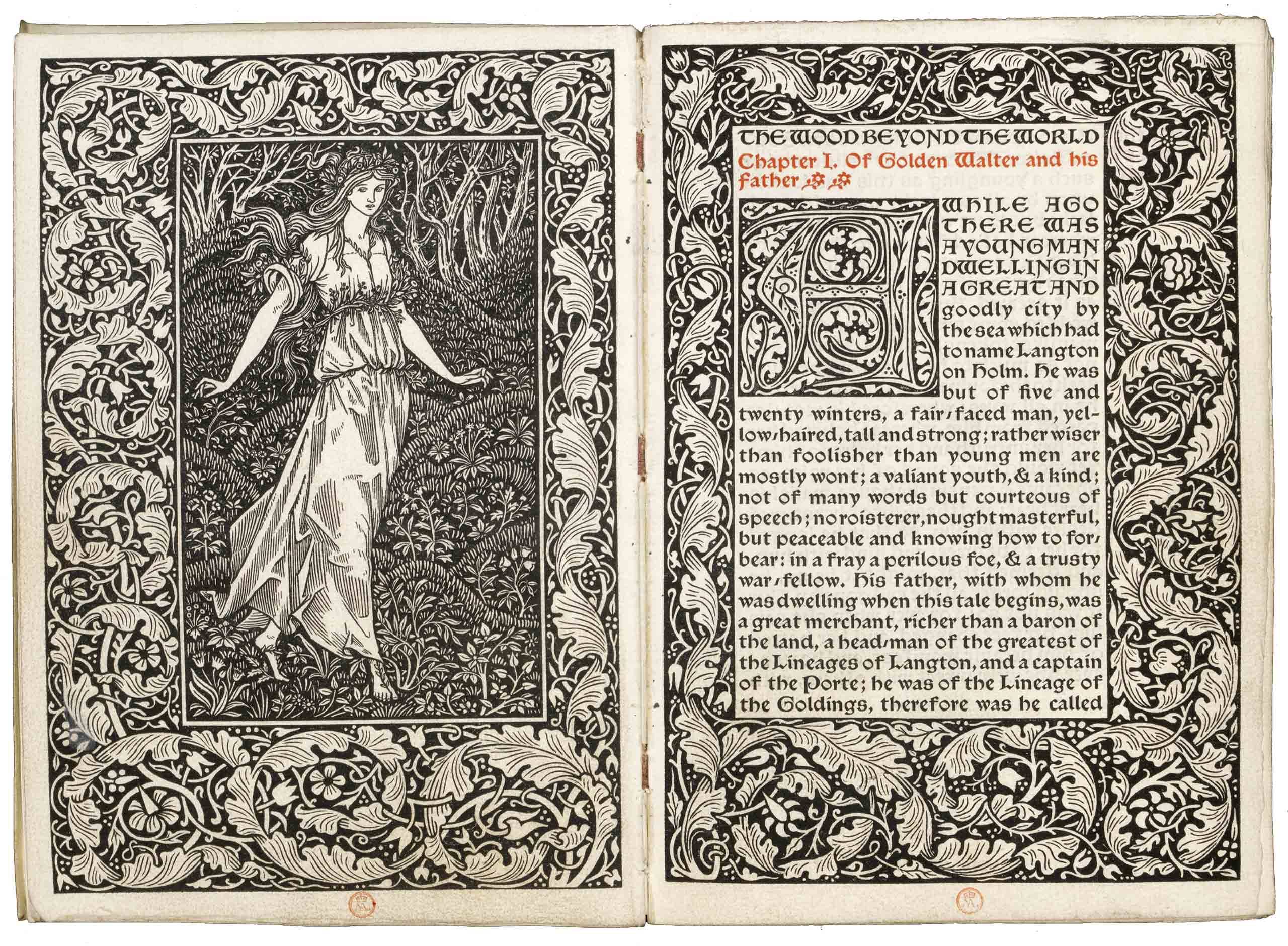 In writing about textiles, Morris emphasized the importance of using natural dyes and colors. "These colors in fading still remain beautiful," he wrote, "and even after long wear, never pass into nothingness, through that stage which of livid ugliness which distinguishes the commercial dyes as nuisances, even more than their short and by no means merry life."

As to colors for carpets, he wrote in his essay on textiles; "The soft gradations of tint to which Tapestry lends itself are unfit for Carpet-weaving; beauty and variety of color must be obtained by harmonious juxtaposition of tints, bounded by judiciously chosen outlines, and the pattern should lie absolutely flat on the ground. On the whole, in designing carpets the method of contrast should is the best one to employ, and blue and red, quite frankly used, with white or very light outlines on a dark ground, and black or some very dark color on a light ground, are the main colors on which the designer should depend."

In the 1880s, in addition to the Hammersmith carpets, Morris created a series of designs for machine-made Axminster and Kidderminster carpets, made at the Wilton factory or Heckmondwike Manufacturing company in Yorkshire. Although Morris believed that Persian carpets were the greatest ever made, he adopted the coarser Turkish (Ghiordes) knot for his hand-knotted carpet manufacture. They were woven at a thickness of 25 knots to the square inch.