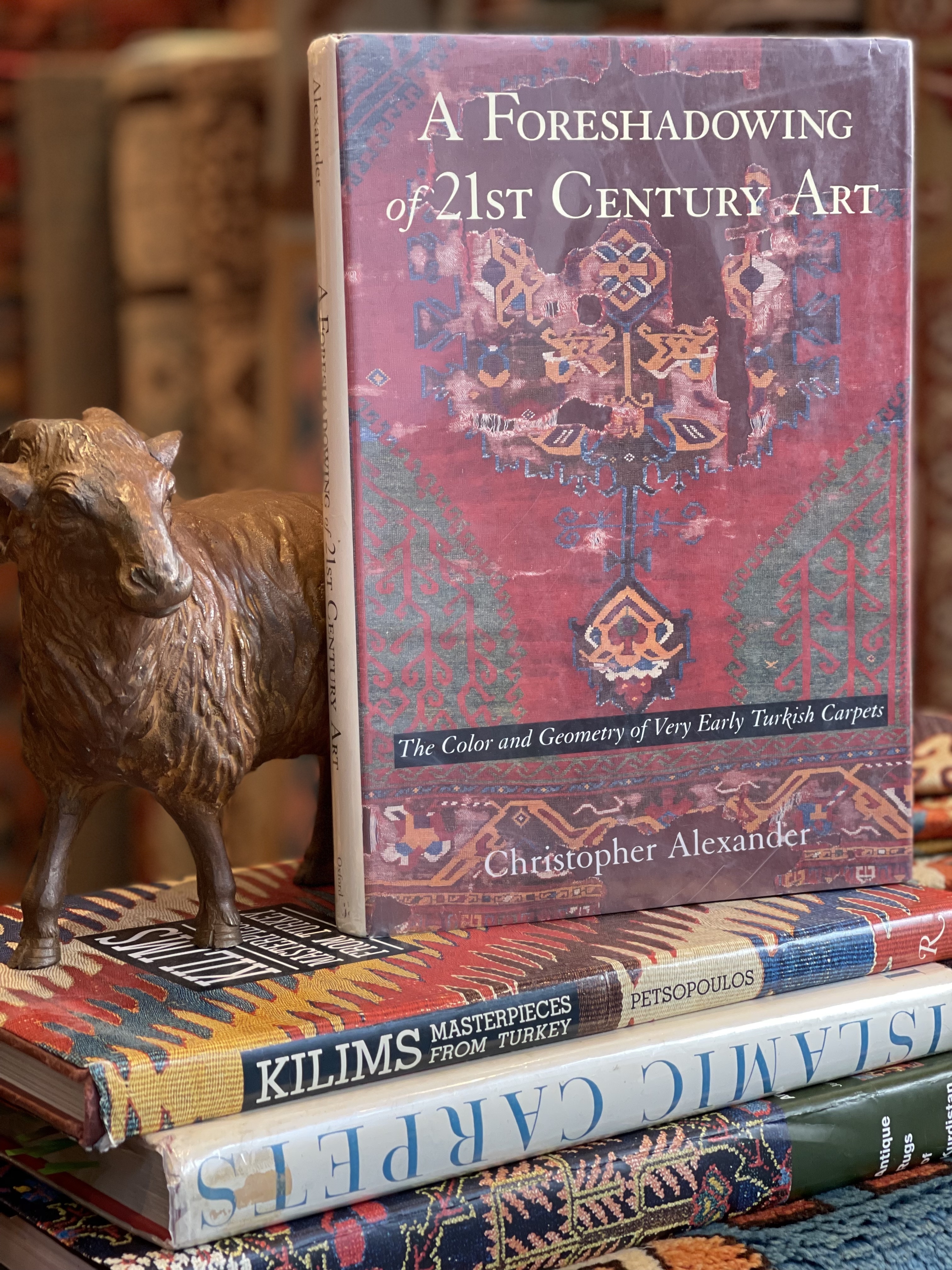 Book: 'A Foreshadowing of 21st Century Art' by Christopher Alexander
Christopher Wolfgang John Alexander (4 October 1936 – 17 March 2022) was an Austrian-born British-American architect and design theorist. He was an emeritus professor at the University of California, Berkeley. His theories about the nature of human-centered design have affected fields beyond architecture, including urban design, software, and sociology. Alexander designed and personally built over 100 buildings as an architect and general contractor. Christopher Alexander, winner of the first medal for research ever awarded by the American Institute of Architects, is an architect and builder who has built in many countries. He is also a Professor of Architecture at the University of California, Berkeley, and Director of the Center for Environmental Structure.
Christopher Alexander owns what many now believe to be the finest collection of early Turkish carpets in the western world, with perhaps half being the only specimens of their kind anywhere. In this richly illustrated, oversized volume–featuring four hundred illustrations, eighty in full color–Alexander takes readers on an engaging tour of his fabulous collection.
Readers will see a 13th-century Seljuk Carpet with Dragons, a 15th-century Animal Carpet, a scarlet-niched Transylvanian Prayer Rug, a turquoise Lattice Carpet from Alcaraz, a 16th-century blue Medallion Keyhole Design from Bergama, a rare 16th-century White Field Bird Carpet, the dazzling color and brilliant geometry of a 15th-century Karapinar with Three Gulls, and perhaps Alexander's favorite, a 15th-century Star Karapinar with Flowers (whose designs he describes as the high point of all Sufi art, the state of liberation, in which the artist is so free, that he is able to be completely natural). In addition, Alexander elaborates on his theory that these carpets teach structure to artists and architects through the beauty of their form.
This lavishly produced volume makes an important contribution to the world of rug scholarship. Equally important, Alexander's thoughtful meditations on these pieces will fascinate the many architects, artists, and planners who follow his work.
Unlike other carpet authorities, Christopher Alexander brought to the carpet literature due to his architectural background and perspective on modern arts & patterns, has a special importance for us.