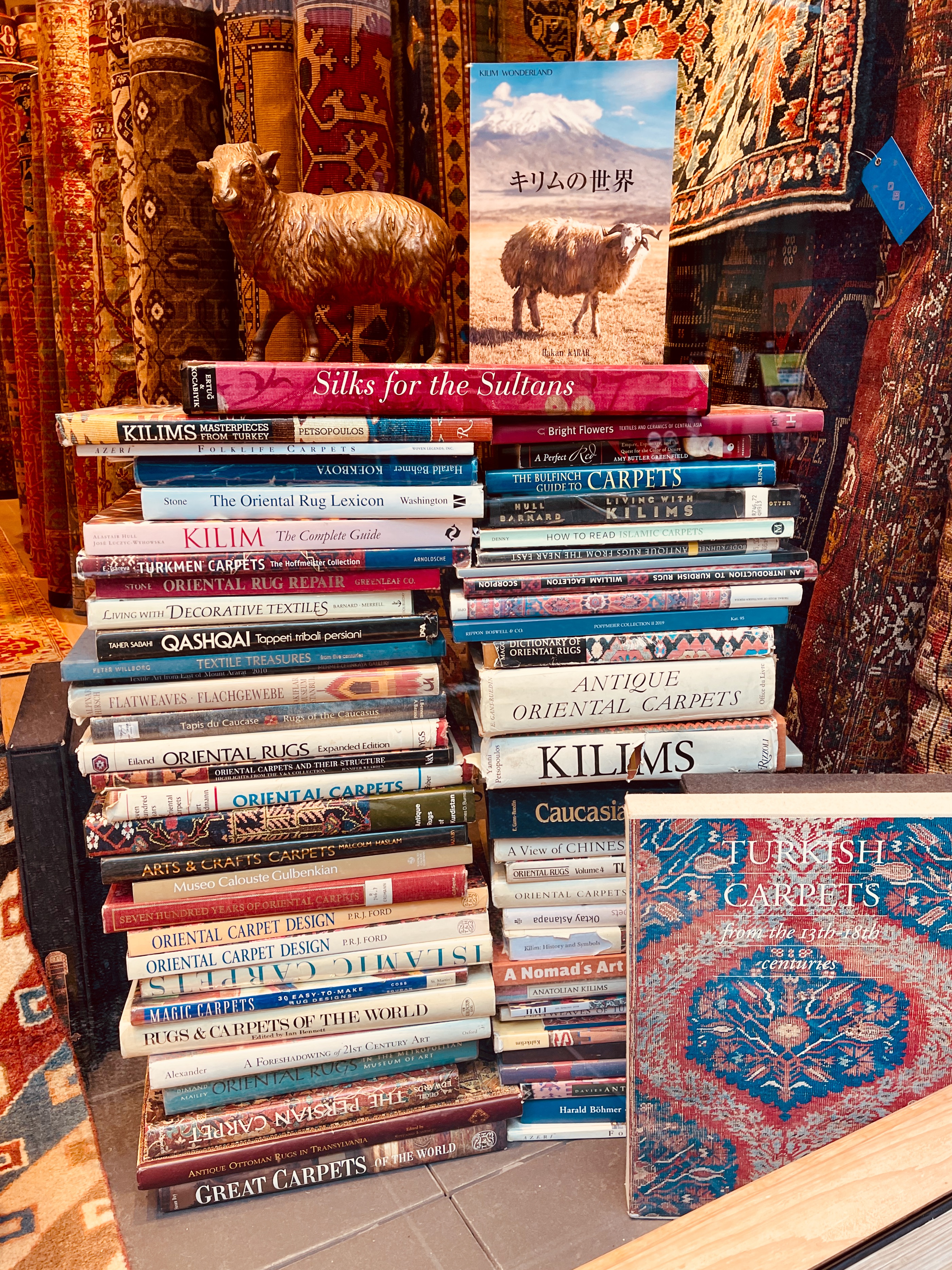 Ararat's Oriental Carpet Books Collection
We are proud of our oriental carpets book collection as much as we are proud of the collection we produce. Books, magazines, and auction catalogs that we have collected for Ararat Rugs for many years, have an important place for us. It gives us incredible pleasure to improve and update ourselves, add more information to our daily knowledge, and share this information with our employees, business partners, and customers. While examining our website, the 100% natural carpets we produce, you will notice that their designs and sources belong to some books or museums. Here, we are working day and night to search the various books and catalogs, choose the ones that have not been reinterpreted before, give them a second life by producing them, and pass these designs to the next generations.
There are more than 200 rare books in our collection, as well as magazines and catalogs. We have all the issues of Halı magazines, including the occasional first issues. In addition, we have 5 continuous publication magazines and the Kilim Wonderland book, written by our CEO and published in Japan in 2014. Kilim Wonderland is one of the rare Japanese printed sources that describe Anatolian kilims, weaving techniques, symbolism, and materials in kilims. In the long run, we wish to publish the enlarged second edition in Japanese and present it to book lovers. As the number of our continuous publication magazines increases, we want to publish them as a book in English and Japanese.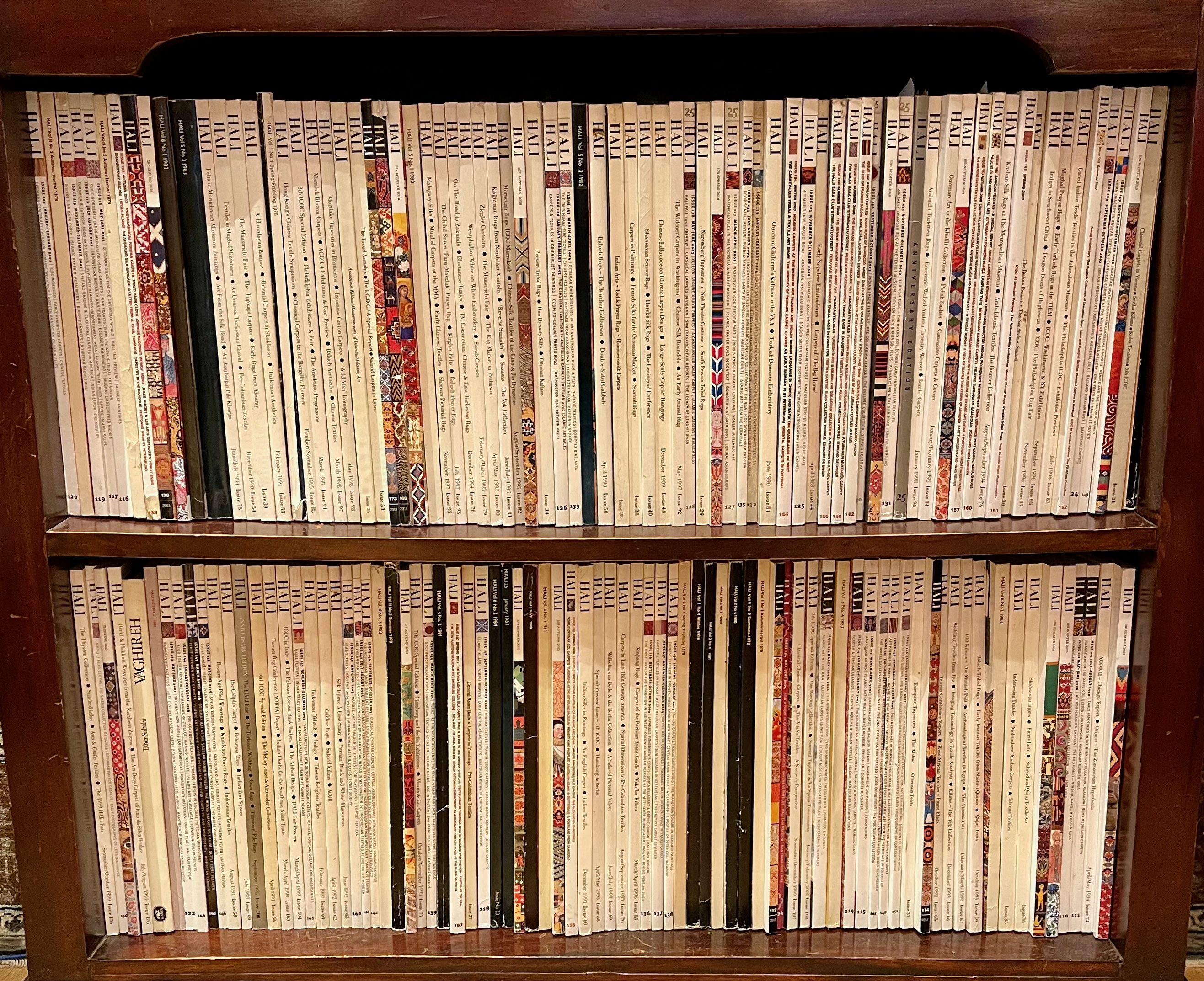 In the 19th century, we are aware of the approaches to oriental life in the middle east and predicting without going to the place, we see in orientalist paintings. We can see the contradictions and misinterpretations among each other by examining the sources of many different paintings, engravings, or books. Most painters haven't been in the orient but painted as their imagination. In our time, like in the past; there are articles, books, and theses prepared by leading researchers and authors from English, German, American, and Italian authorities, and there are associations and organizations, we can notice their misinterpretations some times. With our books, magazines & knowledge related carpets, exhibition & museum visits, our Middle Eastern origin, and Japanese point of view, we always try to look from a different perspective, without considering a single source or organization. By reflecting this in our products and production stages, we strive to direct our customers, business partners & interior designers in the right direction.
From time to time, it is seen that the prices of some kinds of carpets increase in auctions due to the interest of a few prominent collectors. Therefore, this kind of design is given importance and they are prominent in many carpet-related media. Instead of focusing on temporary trends, It is our goal to examine and produce to create future trends. The same issue is valid for the art world, many valuable artists sometimes do not find the value they deserve and some artists come to the forefront financially. We approach this subject more materially, we think long-term instead of instant trends, we produce many different carpet types and designs and expand our collection range, not sticking to a single model. With our experience and knowledge, it is our priority to deliver carpets to our valued customers, which will be more popular tomorrow.