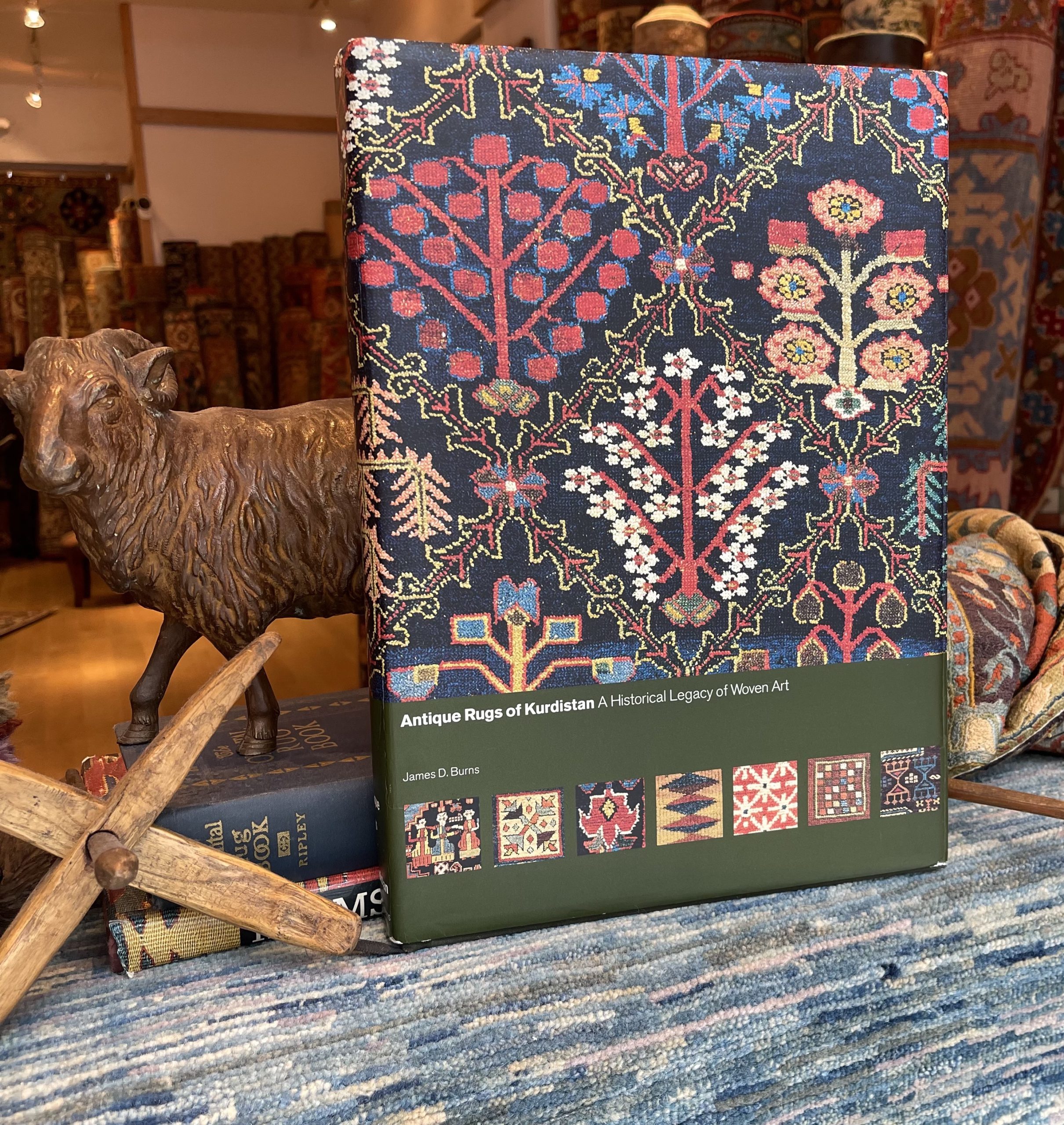 Book: Antique Rugs of Kurdistan: A Historical Legacy of Woven Art by James D. Burns
The Kurdish people boast a rich and storied tradition of weaving, a skill passed down through generations. These resilient nomads, primarily inhabiting mountainous regions, weaving intricate patterns and vibrant motifs into their rugs, bags, and covers that accompanied their nomadic journeys. Meanwhile, in urban workshops like Sonqor, Senna, Garrus, and Sa'uj Bulagh, more elaborate rugs were meticulously crafted for tribal leaders and international trade. "Antique Rugs of Kurdistan" unveils a captivating assortment of weavings from all corners of "Kurdistan" before the 20th century, showcasing a meticulously curated collection of one hundred exemplary pieces.
Author James D. Burns, with over four decades of collecting rugs and textiles from the Near and Far East, has amassed a wealth of expertise. Following his earlier work, "Traditions in Weaving: The Caucasus," published in 1987, which showcased his collection of Caucasian rugs, Burns now draws from his own treasury of Kurdish weavings. He combines these cherished pieces with carefully selected masterworks from European and American public and private collections, curating a remarkable compilation of the finest and most exquisite examples. James Burns holds degrees in History and Political Science from Whitman College, and a Doctor of Jurisprudence degree from the University of Washington, practicing as a trial lawyer in Seattle.
Commencing with an insightful overview, the book delves into the Kurdish people and their diverse homeland, transcending modern political boundaries spanning Iran, Iraq, Turkey, the Caucasus countries, and Syria. The narrative then unfurls the history of weaving in the rugged, often remote mountains of the region, as well as the ancient plateau fortresses. The profound influence of Kurdistan's tumultuous history and the rugged lifestyles of its inhabitants on the weavers' skills and artistic prowess is thoroughly examined. The heart of the book takes readers on a journey through Kurdistan's seven districts, providing contextual details about the weavers residing in each area, their construction techniques, color palettes, and design inspirations. Immersive full-page color plates beautifully display a range of weavings from each district, complemented by technical analyses for each masterpiece.
Accompanying this exploration are twelve meticulously crafted maps pinpointing the distinct weaving locales and tribal groups, while over fifty archival illustrations offer a captivating historical backdrop. An illuminating appendix essay by historian Mehrdad Izady traces the intricate roots and history of the Kurds, spanning back over eight millennia. Shedding light on a lesser-known facet of weaving heritage, "Antique Rugs of Kurdistan" serves as a long-awaited introduction to and an engaging exploration of the lives, creativity, and woven artistry of the Kurdish people.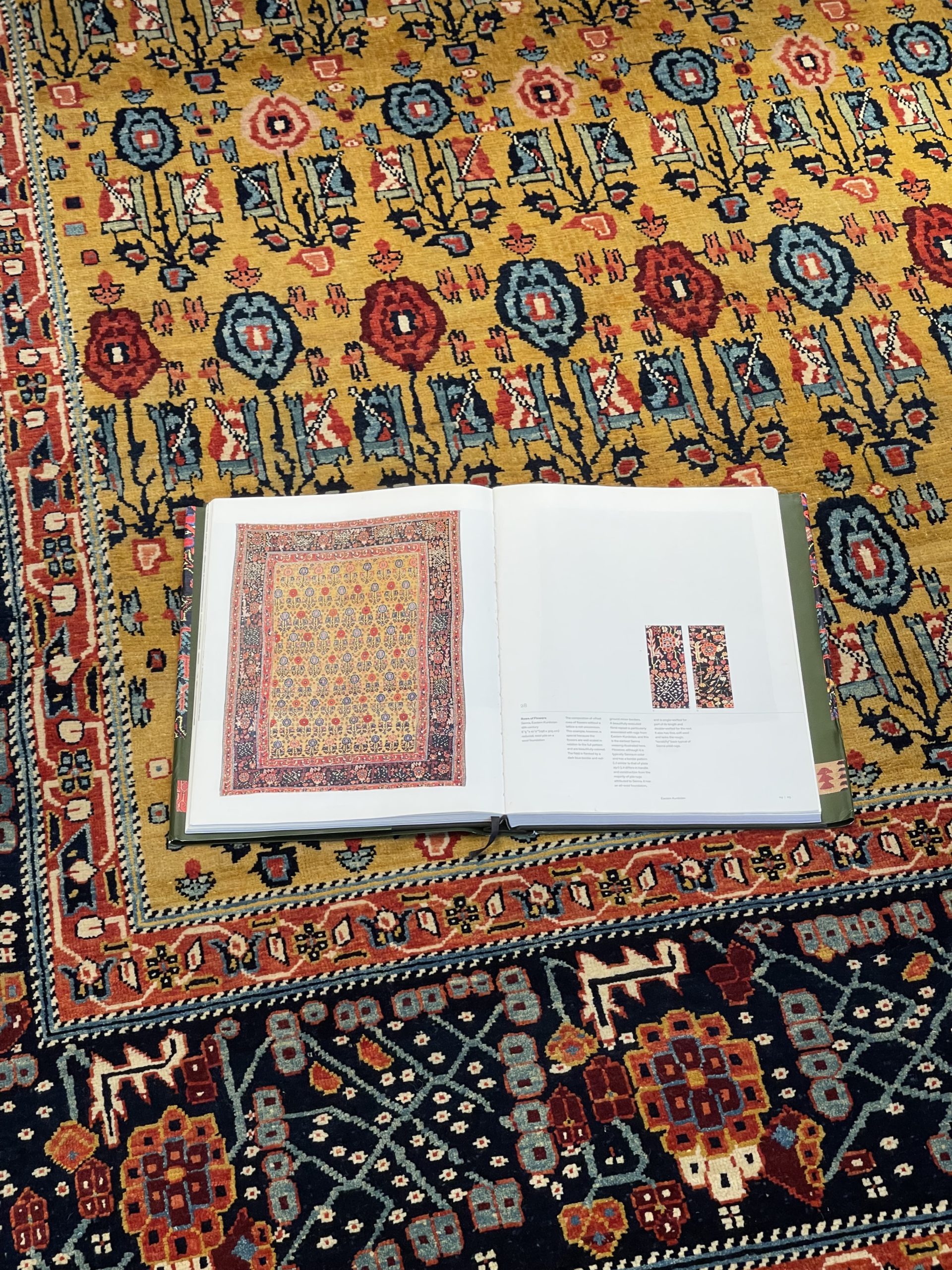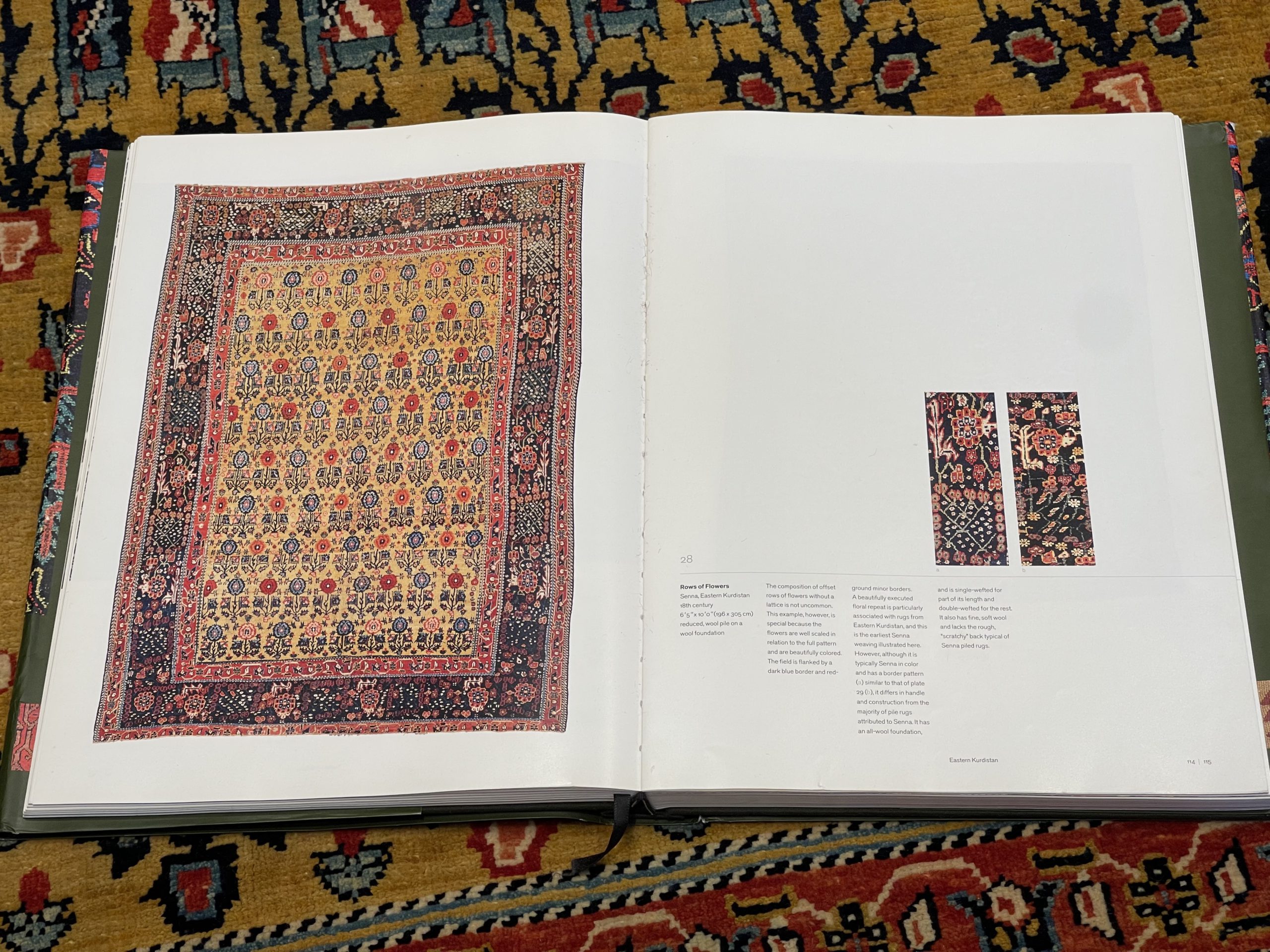 This book and the James D. Burns collection became a source of inspiration for the designs of our Kurdish rugs.